This year, we have seen the growth in the popularity of a particular drone niche: selfie drones. It seems that they will replace the selfie camera soon and dominate this market. They are becoming popular because of the dynamics and creativity you can bring to your selfies by adding a completely different perspective.
Most of these selfie drones come in tiny sizes, you can fit them in your pocket, and that's why it could be the next big thing. If we put them in chronological order, then first came iPod, then digital cameras, then people went crazy for smartphones, and now it's time for selfie drones.
We still are not completely what the future holds for us, but still, there are a lot of expectations from it.
There have been a lot of companies who started making these drones at a very inexpensive rate. These drones even cost less than $80, and that's what makes them available to every common man.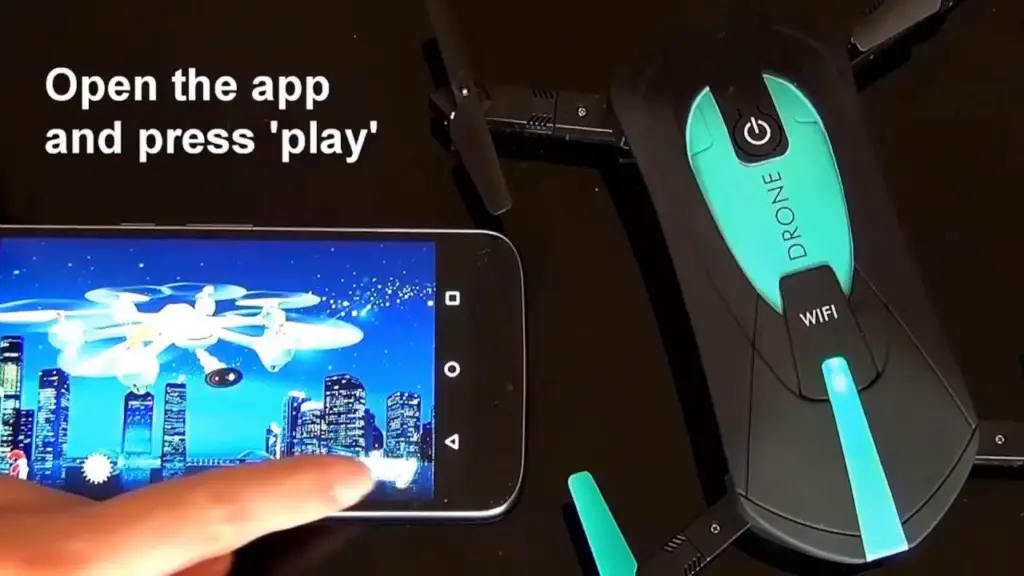 Below are some of the main reasons that depict the reasons behind their popularity.
Camera Quality: These drones come with a high-quality HD Camera that allows you to capture your beautiful moment. The camera range might vary from 5MP to 15MP. The more you spend, the better the picture quality you will get.
Creativity: This is also one of the important aspects of why people love these drones. Taking pictures while holding your cell phone has become very common, and that is in 2022.
However, Selfie Drones bring a completely new aspect. You just let them fly, and they will do the rest of the work. You can do a lot of cinematic shots with a bird's eye view.
These drones also come with many features that allow you to use different modes. They have features like a racetrack, panorama, time-lapse, and many more.
Compact Size: This is the third thing that makes these drones more enticing. They are foldable and small in size. You can also call them pocket drones. Earlier, drones used to be very heavy and bulky, but now, a paradigm shift is happening, and they are becoming the size of a smartphone.
Affordable: When you think about the price of a drone, the numbers that strike your mind are $500 to $1000. But, these selfie drones are cheap as chips; some are even cheaper than $50.
The selfie drones market is quite inexpensive, and that's one of the reasons why they are getting so much popular.
Ease of use: When we think about drones, we need to spend a lot of time understanding and mastering the flight. But, these selfie drones are ready to fly out of the box.
With a single click, and they are hovering in the air. Some of them come with gesture control; you don't even need a controller for them.
So, if you always took drones as something very complicated, it's time to change your outlook.
Let's talk about the history of selfie-drone?
If you go to Amazon and type selfie drones; it will show you more than thousands of results. The range varies drastically from very inexpensive to very costly. Most of these quadcopters come with FPV, Wifi Controller, and a good altitude hold.
The main reason behind their popularity is not their features or camera quality but their portability and ease to use the feature. The same thing happened with smartphones, cameras, and other electronics. The more portable they are, the more popular they become.
DJI also has started branding some of their cameras as selfie cameras because they know exactly what people want. So, in this article, we will talk about Selfie Drone 7S which is one of the cheapest selfie cameras in the market.
We will try to cover all of its main features. What are the pros and cons? And much more. If you have any suggestions, you can let us know in the comments below. We'll try to respond as soon as possible.
The "Selfie Drone 7S" Full Review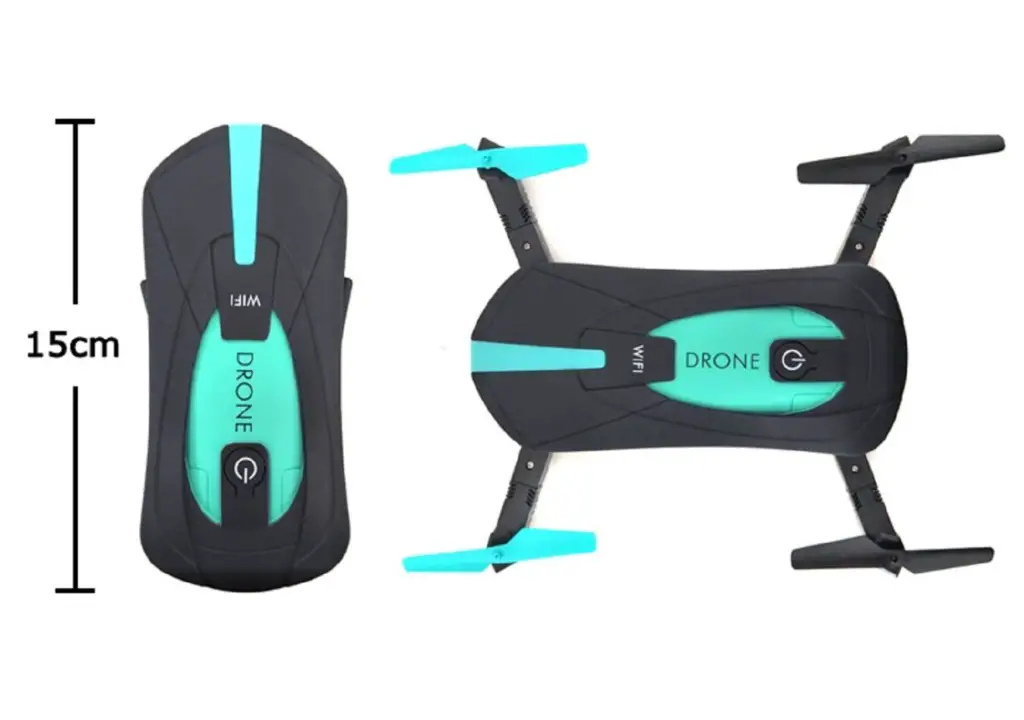 This is one of the cheapest drones with a great selfie feature that you can go for. It will help you to add creativity to your pictures and transform your boring selfies to a new level.
This can take pictures, record videos and you can goo pictures while having a beautiful landscape in the background. Below are the items you would be getting with Drone unboxing.
Drone
Spare Propeller (4)
Battery (1)
Propeller Puller
USB Cable
User Manual
Storage Bag
When it comes to size, it is compact and easy to carry. You can even fit it in your pocket as well. Its dimensions are 6.5 x 14.5 x 3cm ( folded ) and 15.5 x 15 x 3cm ( unfolded ).
It also has a 0.3MP Camera whose angle can be adjusted. It also has a good altitude hold that allows you to have a good smooth image free from the jelly effect.
If you are a beginner, then you can use a headless mode that will give you smooth control, controlling directions would always be the same no matter at what direction, the drone is facing.
It also has gravity sensors that give quadcopter smooth movement. When it comes to battery, it has a 3.7V 500mAh battery which gives you 6 to 8 minutes of flying time.
This drone has made selfie drones accessible to everyone. This one, you can buy at just $85. This drone is an amazing foldable drone, and you will fall in love at first sight.
It has received very good reviews online; it has a 4.6 rating out of 5 that making it one of the most popular selfie drones. Let's talk about all the main features of this drone that make it a must-buy option for you.
Live Feed: Selfie Drone 7S gives you the live feed while on the flight, and that allows you to choose the frame and composition. You can connect it with your Android and iPhone both.
Though it could be a bit tricky if you are new to drones with practice, I am sure you will master it.
Easy to Use: The drone is completely effortless to fly. The drone is ready to fly out of the box. Simply tap the power button and release it in the air and it will start hovering in one place.
And the app interface is also very smooth, with just two controller buttons and simple settings that allow you to take control of your drone very quickly.
Portability: The quadcopter is super lightweight, and once you fold the propellers, it becomes the size of your mobile. For most drones, you need to carry an extra bag.
But, this one you can even carry in your pocket makes it super unique. Just open the box, unfold the propellers and it is ready to fly.
Whenever you are traveling by air, most of the time, they don't allow too big drones, but this one is small and looks like a toy, I don't think there would be a problem with this.
Solid Build Quality: The drone is sturdy. It has a decent build quality and looks stylish at the same time. It has prop guards as well which makes it more durable.
The drone also looks stylish at the same time. The drone costs less than $100 and the builds quality that you get at this price is simply amazing.
I think it is worth every single penny; you are going to invest in this drone. The company claims that you can fly the quadcopter indoors. Also, I would highly recommend trying this once you become experienced in this and have control over it.
HD Footage: You can also record videos with the quadcopter and also click good-quality pictures. Don't compare it with some high-end drones but it has pretty decent camera quality.
It also has some advanced features as well with which you can create 360-degree cinematic footage. In this mode, you can choose the subject and give a diameter of rotation, and it will orbit around the subject to give you an amazing panorama.
Quick Sharing: You can also share the selfie drone 7S media with a single click on social media. This quick sharing allows you to share your memories with friends and family very easily. The feature can be used from the app itself.
Technical Specifications
| Drone 7S | Specifications |
| --- | --- |
| Drone Type | Indoor, Outdoor, Quadcopter |
| Motor Type: | Brushed Motor |
| Gyro System | 6 Axis Gyro |
| Material | Electronic Components, Plastic |
| Age | 14+ years old |
| Camera Resolution | 0.3MP |
| App Support | iOS & Android |
| FPV Distance | 50meters |
| Flight Duration | Up to 8 minutes |
How to Set up the Drone
A lot of people have been asking how to set up the drone. If you are one of them, so don't worry. In this section, we will try to cover as much as possible. You would be getting the manual with the kit;
I would recommend going through it, it will clear all your doubts. If you haven't figured it out till now, follow the below steps to take your drone off.
Firstly, install the app from the play store. It's called the JYUFO app and is supported by iOS and Android.
Then insert the battery in the drone and switch it on. Once the drone is ON, you will see the wifi option on your smartphone. Connect with it.
Once the drone is connected is with the smartphone. Open the app, and there you will see the two controller buttons: one for direction and another one for speed. In case, you want to stop the drone in an emergency; you can use the Up button; all the motors will stop, and the drone will fall.
Push the throttle button, the left one, and it will start hovering. If you are a beginner, don't increase the speed by more than 30%. Also, when you are flying it indoors, try to keep the drone at minimum speed. Once you get the hang of it, you can start flying the quadcopter at a higher speed.
It also has a single button take-off and landing. I would recommend going with this one at the starting; once you get good at it, you can start exploring more features like panorama and flips.
Selfie Drone 7s Cons
Though the drone is very inexpensive and worth investment, still, there are a couple of things that users didn't like and could be improved.
You might see some lag in the live stream once the drone goes around 60 or 70metres. The transmission is not that good; you have to compromise in this area.
This doesn't have an external memory card slot that is a big constraint as well.
Though the drone has a good altitude hold, it hovers to and fro, so you might also face some problems instability.
The Verdict
I would say if you are a beginner and looking for a drone especially for selfie purposes and want to have a little bit of fun as well, this drone could be the right choice for you.
This mini-drone is super cheap, and I would say at this range, you won't find any better option. So, if you are looking for a good entry-level drone that is easy to use and worth every single penny, then there is nothing better than Selfie Drone 7S.
Happy Flying!!!
Watch the Video till the End
Read More:
Trending Drones