In this article, we'll talk about some of the most popular drones by Sensefly Company. Their drones have revolutionised the aerial mapping and have helped agriculture and pipeline monitoring sector. Though they have received mixed reviews online, some really appreciated their advanced technology while others also lamented about its high cost. So, we'll try to cover both the sides, positive and negatives so that you have to get more clarity about these drones and you can decide whether they are suitable for you or not.
Sensefly is driven by technology to make things safer and secure. According to the company, because of its high-end products, the analysis of geospatial data has become more accurate and simplified. A lot of sectors like agriculture, humanitarian, engineering, and surveying are able to make better decisions because of sensefly advanced technology. Sensefly is the subsidiary company of parrot group and was founded in 2009. So, let's talk about all of their drones one by one.
1- Sensefly Ebee Drone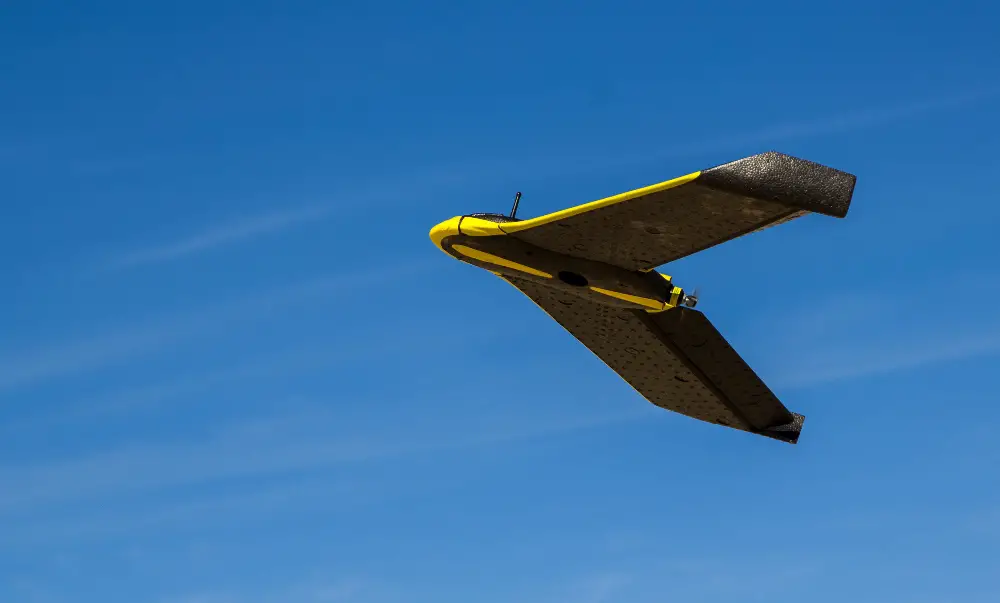 This is one of the most popular Sensefly drones. It has some positives as well as some negatives as well. When it comes to building quality, it has pretty sturdy manufacturing. It is one of the smallest fixed wing sUAS as well. You get a hard side carrying case with the product which keeps your drone secure all the time, and you can easily carry it from one place to another. It is less than 1kg in weight. Considering its capabilities, the other manufacturers offer the same features at a higher weight and also they are 2-3X in size. I'll say if you are looking for fixed wing uSAUS, then you won't find any more portable option than this one. The drone is very simple to use as well; it has foam body build, you get an HD single fixed camera and a small flight controller as well. You can also change the camera and put the one that suits the requirement. Below are some of the features that you should be aware of.
Its app has very simple navigation and easy to use interface. Even if 10-15 years old are trained properly, they can deliver pretty decent result with this.
The company has also kept a safety feature into consideration. You can fly it really low to the surface, even though it hits someone, neither drone nor the person gonna hurt.
When it comes to price, it really disappoints as it comes with $25,000 which makes the drone suitable only for commercial use.
There are some other drones as well in the market that comes at a lower price and also gives pretty decent performance. If you want the alternatives, then you can go for DT-18, Pix4D, and others.
2- SenseFly eBee Plus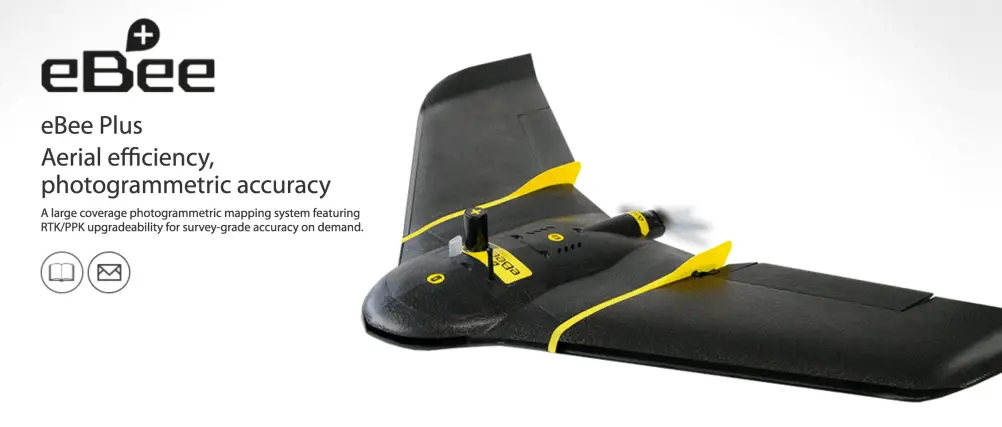 This is the second model by Sensefly. In this version, the efficiency and photogrammetric accuracy are increased. You can now cover more kilometers with this drone. It also has advanced facilities like RTK/PPK that you can activate out of the box or later on when required. The survey data that you would be getting here is exact and accurate. It has a camera which compatible with different kinds of applications. The flight duration that you get with the drone is 60mins that gives you sufficient flight timing to complete the survey and mapping. Below are some essential things that you should know about Ebee plus before buying.
The drone can fly up to 3miles of range and at the max speed of 110km/h that is remarkable.
It weighs around 1.1kg, and its wingspan width is around 43 inches that give it a perfect glide while in the air.
It has three axis gimbal and 20MP camera which gives you shake free picture quality. The app is supported to Android and iOS both in which you will see the live view.
It also has obstacle avoidance feature, automatic landing and controller transmission happens at a 2.4Ghz frequency.
3- eBee X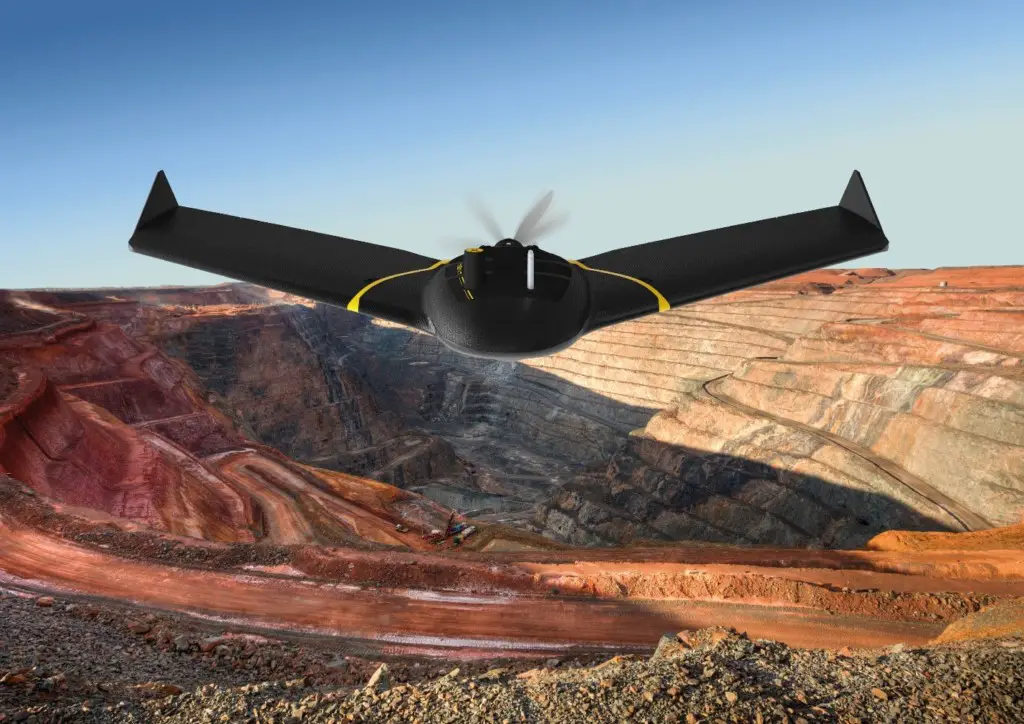 This is the perfect mapping fixed-wing drone. You can use this drone in different kinds of sites. It could be the right choice for your commercial mapping usage. Its design is very rugged and reliable at the same time. It has smart steep landing technology which allows the drone to fly and land in very adverse conditions. You get the live air traffic data which is backed by local support and Sensefly's professional. There are a lot of drones in the market that are meant for mapping but the kind of accuracy and precision that you get with the drone in flawless. Below are some of the camera options that you get a chance to choose from.
senseFly S.O.D.A. 3D
senseFly Aeria X
senseFly Duet T
MicaSense RedEdge-MX
Parrot Sequoia+
senseFly S.O.D.A.
senseFly Corridor
It works with multiple groundbreaking cameras, and you can choose the one that suits the requirement.
It also has 3D reconstruction technology which allows you to map the vertical elements. S.O.D.A 3D is one of the best in the class.
You also get very accurate thermal maps which are produced by Sensefly Duet T and X RGB photogrammetry camera.
You also get a lot of accessories to choose from. Its compatibility with index map, 3D point cloud, DSM and orthomosaic raster give you more room to experiment with.
4- eBee SQ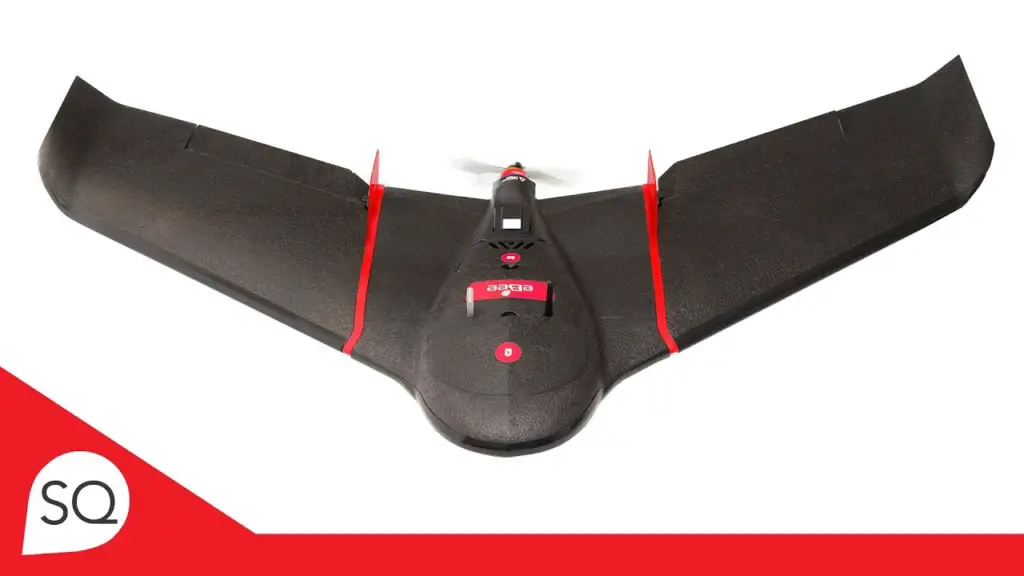 Agriculture is one of the sectors in which there is true importance of drone. And this drone is built specially for agricultural use only. It can cover hundreds of acres of land and give you very accurate information about the crops. It has advanced RGB imagery which gives you accurate and detailed information which helps you in getting efficient crop monitoring. It has a wingspan of 43 inches, and weight including camera and battery is around 1.1kg. Its max speed is up to 110km/h and flight duration is around 55 minutes. It also has good wind resistance as well which allows you to fly the drone even in bad conditions. It also has automatic landing which accuracy can vary up to 5 meters. Below are some main features of eBee SQ.
It has good speed and battery backup which allows you to cover hundreds of acres in a single flight.
Its compatibility with FMIS, workflow and ag machinery make things easier for you. You don't have to change the way you work.
It is also affordable in comparison to others that makes the drone also suitable for you.
You can opt for multi-flight projects, field flight planning and built-in data manager which minimizes the time spent in the preplanning of flight.
5- eBee Classic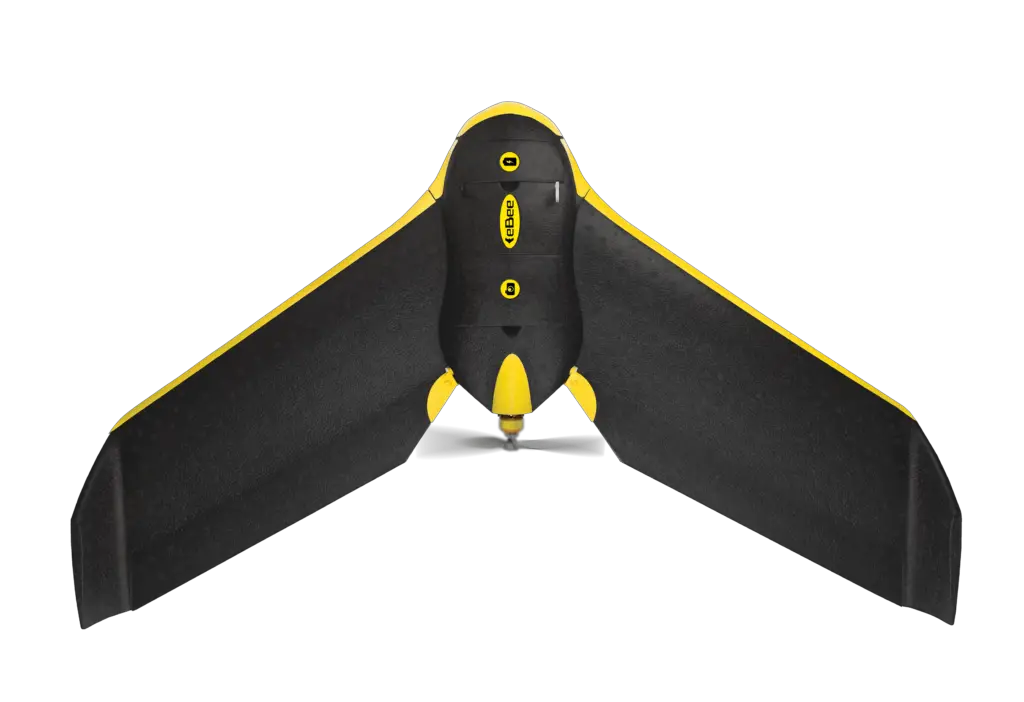 This is also one of the professional mapping drones that you can go for. Its fully autonomous features make the drone more easy to use. You can convert the high-quality images into accurate orthomosaic maps and 3D models which can be used for analysis and planning. It can cover up to 12km in a single flight, in smaller areas, you can fly the drone at lower altitude without a problem. According to the company for this drone, there is no piloting skills are required. Even, a beginner can easily fly it.
It weighs only 700grams and company has kept safety into consideration. It has a failsafe mode, and its autonomous mode makes the flight more smooth.
You get the complete kit with the package. It includes an RGB camera, batteries, emotion software, and a radio modem. You can go for Pix4Dmapper software for image processing.
It has a wingspan of 37.8 inches, and radio link range is around 8kms. It has sensefly S.O.D.Technology.
It is compatible with multiple camera software like Pix4Dmapper, Pix4Dbim, and cameras like Parrot Sequoia, and thermoMAP.

Watch the Video till End
So, there are different drones by the sensefly company. If you are looking for the alternative agricultural drone, then you can have a look at below options. In case of any confusion, don't forget to let us know in the comments below.
Trending Drones