When it comes to the camera for adventure sports, GoPro is the brand that dominates the industry. But, there are a few companies which are trying to tap this market at a lower price. Akaso is one of them. There are various different models by the company, but Akaso V50 Pro is the most popular one that we'll talk about in this article.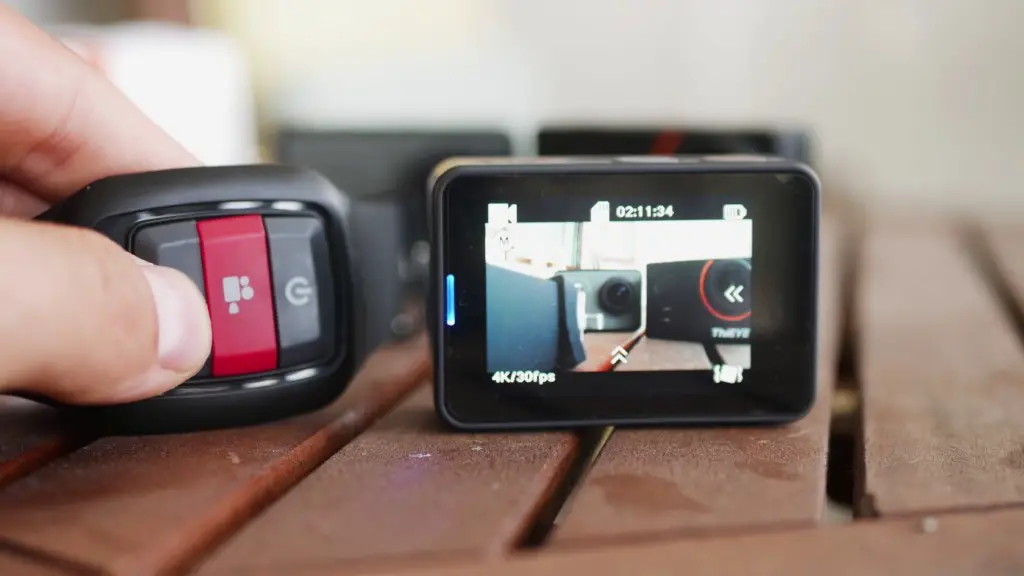 As we know when it comes to good photography or videography, a good quality camera gear is very important apart from having good skills. When you are a beginner, you don't want to spend thousands of dollars in buying your first adventure camera, that's where a camera like Akaso v50 Pro comes into the picture. This is one of the best action sports cameras under $100 loaded with some really amazing features that will take your photographs to the next level.
If you are buying your first camera, there are a couple of things that you have to keep in mind that includes Mega Pixels, Resolution, Focus, Memory, Build Quality and other important features. So, we'll dive into all these aspects in details in the below section.
The Akaso Cameras have received really good rating online and have gained the trust of users. The Company has been in the space since last five years only, but they still managed to get the hold of beginner's market. Apart from the camera, they are also in other accessories industry as well where they make really affordable products for photography enthusiasts. They make IP Cameras, GPS, baby monitors, and drones as well.
According to some sources, the Akaso has been selling half a million units per year that itself gives you the idea of their popularity. Action Camera Industry has been booming a lot since the last couple of years, and that can also be the reason why there is an exponential increase in sales. These cameras are super lightweight, compact in design and very portable as well with long battery backup, that's why preferred by a lot of camera enthusiasts.
When the package is delivered, you get the product in very decent packaging. What i really love that you get all the required accessories with the kit, you don't have to buy the other accessories like GoPro separately which makes things pretty sorted and hassle-free. Below is the list of accessories that you would be getting with the package.
Akaso v50 Pro Accessories
1x AKASO V50 Pro Action Camera
1x Remote Control
1x Bicycle Stand
1x Battery Charger
10x Mount
5x Tethers
2x Helmet Mount
2x 1100mAh Battery
1x Waterproof Case
1x Bandages
1 x Protective Backdoor
1x USB Cable
1x Lens Cloth
1x Quick Reference Guide
Technical Specifications
| AKASO V50-Pro | Specifications |
| --- | --- |
| Item Weight | 81.6 g |
| Product Dimensions | 6 x 2.4 x 4 cm |
| Batteries | 2 batteries |
| Colour Screen | No |
| Max Resolution | 20 Megapixels |
| Digital Zoom | 1.0 |
| Optical Zoom | 6 X |
| Accessories | All Included |
| Price | Check Here |

Watch the Video till End
Akaso v50 Pro Review
In this section, we'll talk about the different aspects of the Akaso V50 Pro Camera. We'll try to cover the build quality, settings, advanced features and much more. Please go through all; you'll get better clarity about the product. In case of any confusion, you can ask the questions in the comments below; we'll try to respond as soon as possible.
Build Quality & Design
The camera has decent build quality. The good quality plastic material is used in its manufacturing. Its optimal resolution gives you a decent quality video output. It is very small in size that you can pack it inside the pocket of your bag. It is very sturdy as well, and it can survive some minor crashes if it falls. There are two buttons on the top that you can use for navigation, what i really love that it has a very good quality touch screen that allows you to switch between different interfaces. If you are filming underwater, then button navigation is required. The battery is also good that gives you around one hour of recording time. According to the company, the camera is impermeable, and all the parts are synced very perfectly that gives you an exceptional design.
Camera Specifications
The camera can record at 4k in 30fps. Its 20MP capability allows you to click some amazing pictures. It captures very minute details and gives you the picture which has information. The video quality is very good which gives you the immersive feel, what is really remarkable about the camera, that it has electronic stabilization which gives stable shake-free footage. Its six-axis gyroscope system stabilizes the motion and shakes, and at the end, you get the footage free from shake effect. There is also the option of changing the view angle; you can change the view angle from super wide to narrow according to the needs. It also has distortion calibration feature that makes the video more stable and smooth. The camera uses h265/HEVC settings which use less storage and allows you to capture the video for a longer duration.
Advanced Features
The camera also has some advanced features as well which make Akaso v50 pro stand out of the crowd. Let me make one very imp point here; it's not a GoPro, so don't try to compare its features with GoPro. It's an entry-level sports camera for beginners. So, let's dive into all important aspects one by one.
External Microphone: A lot of users were complaining about the bad sound of the footage. So, you can buy an external mic that will probably solve the problem, and you'll have good sound with the cinematic footage. Though, you won't be able to use the external mic when you are using the camera underwater. You can buy the external microphone from here.
Electronic Stabilisation: The Akaso has inbuilt electronic image stabilization system that makes the footage smooth and stable. So, no matter how fast you are moving your camera, you will get the footage free from shake, though in some cases, you might find your frame to be auto-cropped. You can easily shoot the fast moving objects without a glitch.
Smooth Touch Screen: The touchscreen that you get with the camera is very intuitive, and you can use it without a glitch. Though, underwater, you need to use the button navigation. You can easily navigate between different settings, shooting modes and previewing options.
Smartphone Control: You can also control the camera with the help of App installed in your smartphone. The connection is made through WIFI. You can directly share it on Social Media with the click of a single button. Though people complained about the buggy App and if you are facing any problem, you can contact their support through the official site.
Clear Underwater Footage: The camera captures excellent underwater footage. It eliminates the red light underwater so that you have a clear picture. You can dive up to 30 meters which is a decent depth to experiment some cool footage.
Easy to Use
This is what i like the most about this camera. Its user interface and controlling system are straightforward. You will quickly become good at using this camera after using it for twice and thrice. You can get the data transfer through WIFI connection or the HDMI Cable as well. The display is pretty good, and you can easily frame the shots and composition at your disposal.
Battery Specs
You get two batteries with the product that is pretty awesome. The battery is 1100mAh that provides sufficient recording time. While storing the batteries, there are certain things that you have to keep in mind. Keep them in a place which has a moderate temperature, neither very cool nor very hot.
Pros & Cons
In this section, we'll talk about both aspects of the camera. I mean positive and negative sides that will give you a better understanding of both the aspects of the camera.
Pros
The first thing that is the forte of the camera is the affordable price that makes it available for the beginners.
You can capture a really good quality picture with this 20MP camera. You can change the frame at your disposal.
It's pretty good underwater as well. You will be really surprised by the video quality that you get underwater.
You can also try different modes as well. You can try panorama, Slo-mo, and other cool features.
You get all the important accessories with the kit; you don't need to buy anything separately.
Cons
It's an entry-level camera. Don't try to compare its picture or video quality with GoPro Action cameras.
A lot of users complained about the buggy App. So, it could also be a bit turn down when you see the glitches in between while using the application.
The remote controller that you get is not waterproof, so you have to be very careful while using it.
Internal Mic Quality is not good. You need to buy the external mic, so be ready to pay some extra bucks.

Conclusion
The Reviews of the product are pretty good online. It is one of the best adventure sports cameras at this price range. You get all the required accessories with the kit; you don't need to buy anything separately. Clearly, with this Akaso v50 Revision, two fundamental aspects have been made clear: it is an ideal camera for outdoor and underwater activities and what is even better maintains a relationship of quality and price that is unmatched.
Akaso is not GoPro, but neither does he pretend to be. Their products shine for their own qualities, and their "Action cameras" were not, are or will be the exception. If a person needs a good product and it is not made from a very loose budget, this is not only enough; it is far exceeded. The decision, as always, is on behalf of each client. However, the qualities described above make it clear that this decision to buy is difficult to repent.
Trending Articles
Best Camcorder for Wedding Videography
Panasonic HC-WXF991K vs HC-VX981K
Camcorder video camera yeehao Review