If we talk about drone's growth in the last couple of year, then the number is enormous. These UAVs used to be very rare and nowadays, they are accessible to everyone. Notably, in the United States, the popularity of drones have grown significantly. If you are new to UAVs, then let me define the Unmanned aircraft first. Definition of "Unmanned aircraft" that it is primarily used for flight without the intervention of human within or on the device. It includes quadcopters, hexacopters, model airplanes or other same kind of devices.
When it comes to their use in national parks, they can cause a lot of issues that includes noise & nuisance problems, privacy breach, accident, wildlife poaching, crashing possibilities and other. Nobody likes a drone hovering over their head. There have been many cases of drone violation recorded this year.
National Park Service (NPS) is trying their best to prohibit the unwanted launching and landing of UAVs. NPS only controls the activity inside the park; their jurisdiction ends with the park boundaries. Recently, they issued one memorandum that doesn't modify any FAA imposed requirements. If you are a DJI Drone user and want to know more about it, then you can join this national park DJI thread over here.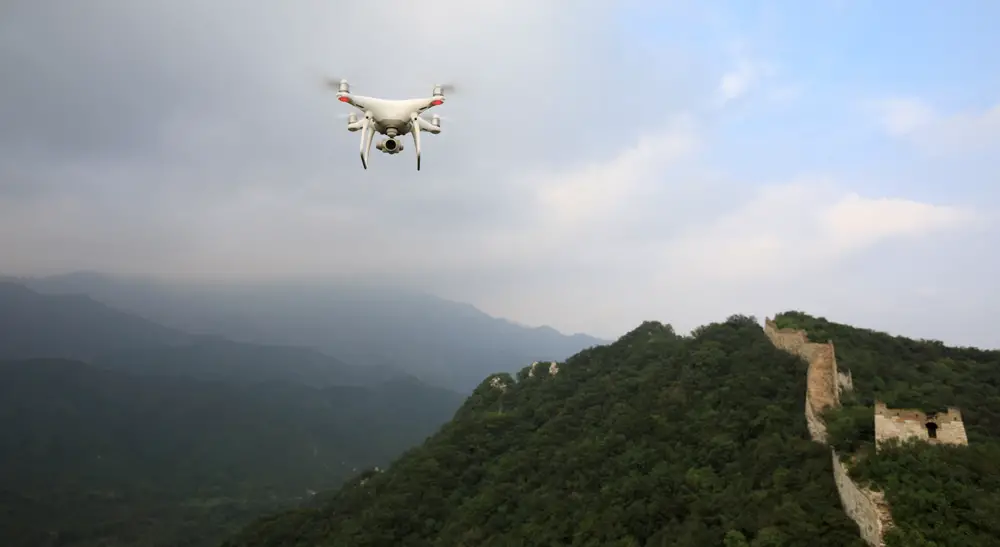 Purpose of Flying Drone
You have to decide carefully what is the purpose behind flying drone. It can vary depending on the person and drone as well. So, in this section, we would be covering all different types of drone flying and their corresponding regulations. So, let's dive into all other kind of drones flights one by one.
Research & Survey Purpose: If you are an environmentalist or an agriculture student who want to do some surveys and scientific research to collect some data then also you need FAA approval. This process, you might find smoother than the commercial drone approval. Once you get the authorization, you need to submit the copy to the state park district. In the form, you need to answer a lot of questions that includes which university you are working for, the footage won't be sold, what research you are doing and likewise some other questions as well.
Recreational Purpose: The user of drone for fun is called recreational drones and not all the drones come under this category; only sure drones under certain weight and size are considered to be the recreational drone. This kind of drone use regulations vary depending on the park, So, California State Parks recommends if you are using the UAV for this purpose, you need to inform the local authorities and make sure you adhere to their instructions. If you are not following the instructions, your quadcopter might get confiscated, and you might be asked to leave the premise as well. Avoid the drone from the public area, wildlife, monuments and nearby any aviation area.
Commercial Usage: If you are using the drone for business purpose then special authorization is required for the same. FAA is very strict when it comes to commercial uses. You can only be exempted in two cases either section 333, or you have special Airworthiness certification. Commercial usage is a vast category. It includes the followings.
Selling aerial footage
Area Inspection
Flying for business requirement
filming & production
You need to have a permit if you are using the drone for any of the above purposes. You have to apply for the license to that state park, and the copy of authorization needs to be submitted to FAA Officials. The process duration might be fast and sometimes very glitchy depending on the park. A lot of aerial photography enthusiasts complained about the hassling that they have to do with park authorities. So be prepared for some unexpected negotiations as well.
Public Agency Drones: If you are operating a public aircraft then also you need to submit the approval copy to the state district park. If you need more information, you can go to the official FAA website.
Recreational Drones FAA Guidelines
When it comes to drone usage, most of the users fall into this recreational category. And if you are a beginner, you won't even have the drone license as well. But, there are some general FAA guidelines that you still have to follow.
Never fly the drone under the influence of alcohol or any drug.
All recreational drones should weigh under 55 lbs. More than that, won't fall under this category.
You are not allowed to fly in 5miles radius of an airport. You can be heavily fined if you are caught doing so.
Don't fly near the crowded place or stadiums.
You are also not allowed to fly near the sensitive infra that includes Mobile Tower, Power Stations, water treatment facilities, Roadways, and others.
Never fly in the windy situation. Most of these recreational drones are not of that good quality, and they can go out of control in a minute.
Never fly over someone's private property. Respect other's privacy or be ready to face their anger. They can sue you as well.
Don't let it go out of your sight. The maximum height should be up to 400 feet.
Always keep in mind that this is not just a toy; it can cause some serious trouble. A silly mistake and you are f***d.
Possible Consequences if you ignore the rules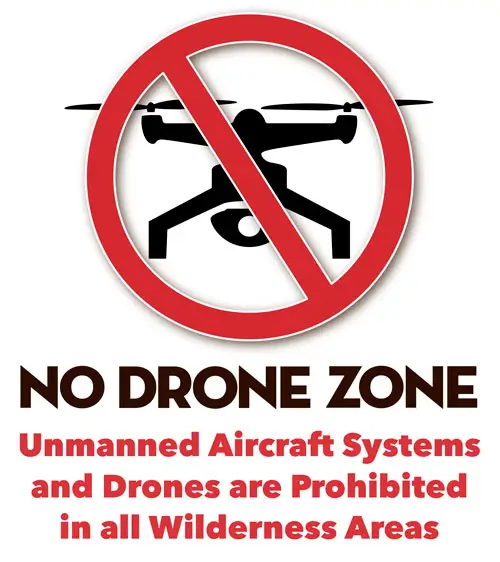 Ok, so this section is dedicated to all the possible consequences that you might face if you ignore the drone rules. I would say there is no boundary when it comes to getting fined. There have been several instances in the past when a company has been fined $200K and individual up to $50K and jail up to 6 months.
People take a drone for fun, but there is also a flipside of it. It can go wild if you don't care take of these vehicles carefully. Recently, LA Times published an article mentioning a drone pilot can be fined up to five thousand dollars and might get six months jail sentence as well if caught violating the regulations.
Everything depends on the incident and its severity. There were also several cases when people took authorization for something else while they used the drone footage for something else. This can also be troublesome at times.As this industry is growing and still authorities don't have proper training and equipment to control it, many times, this drone violation go unnoticed. So, if you are lucky you can be spared.
Let me very honest, don't do something that you, yourself don't expect from someone else. Breaching someone's privacy is not legal as well as ethically right. And always keep in mind, don't trust drone more than yourself. I have heard people saying that my drone will never be crashed. I mean, you never know..
These are flying computers drives by the bunch of microcontrollers and other components. They can crash at any time. So if even if you are very skilled with drones, things can still go out of control. If things keep going wrong in this way, we might soon expect strict regulations from authorities.
What About National Forests?
Regulations are entirely different when it comes to National Parks and National Forests. Because this sector falls under the US Department of agriculture. So, if you are thinking of flying a drone in National Forests, then I think things are going to be a bit lenient for you.
There are a couple of questions; you can ask yourself before you take off your drone. What purpose, you are using it? There have been many cases recorded when people took permit for something else and used the drone for something else. This kind of violation is also not acceptable. If you are using it for informational or journalism purpose, you are not allowed to sell it to any third party vendor.
If you are doing commercial photography, then you should take the permit for the same. If you are using any models then, keep in mind that you don't use props that in any way affect the forest. If you are not affecting the woods, then it might get exempted from the permit.
Also, keep in mind that you don't fly it in the wilderness area. It might cause an accident with the animals. If you are covering the wild animals, then make sure that you maintain enough distance from them. And the last point, use common sense because you might see some unexpected situations where you have to very wise in taking any decision.
National Park Drone Permit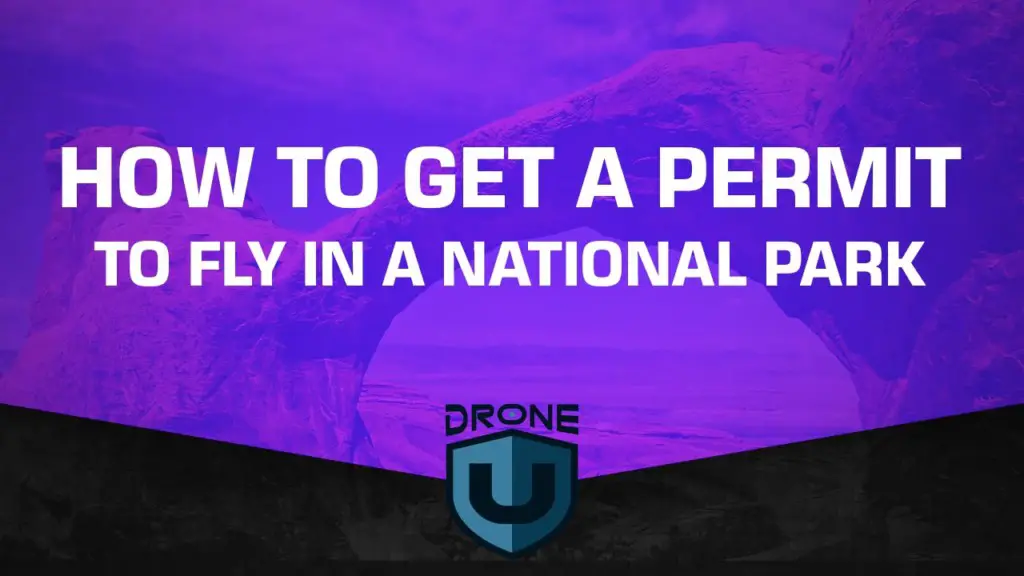 When it comes to commercial aerial photography or videography, you need a permit for that. Though, there are different categories in that and the price for that permit can vary accordingly. So, you have to decide what is the project you are working for then apply for the license. It takes around 2-4 weeks once you submit your application to get the permit approval. The application fees that you are charged includes a lot of aspects of administrative time, correspondence, paperwork, project calculation, park schedules, billing, and others. So, let's dive into four different main categories and their corresponding application fees. These are not fixed prices; the total amount might depending on some other factors as well.
Filming for Production: $500
If you are working for a production house and want to do large-scale filmmaking the permit charges are bit high, it can cost you up to $500. When you are filming, there would be a fixed number of crew; you will be allowed to work with, you can't go there with the full crowd. These permits mostly last up to one year. With this permit, you can do multiple things that includes thermal imaging, props usage, NPS Staff Search, Commercial Vehicles and much more.
Stock film footage: $250
This is the second category that is also very popular among budding videographers. If you are working on a small project with small gear that includes the one camera and a tripod with one or two people in the crew, then this permit is required. You won't be having freedom as production filming, but it will allow you to film the primary project. Your scope will be limited to the non-wilderness area & thermal imaging will also be not allowed.
Student film/still photography: $200
If you are a student working in a film school or you are working on a project that needs photography in national parks, then you can go for this permit. There is also a different category for sound recording; if you want to go for that, you need to get the separate permit for the same.
If you need more information, you can go to the official site and get more information.
FAQs
Can I fly drones in Zion national park?
As of now, you are not allowed to fly any aerial vehicles inside the park. If you need any special permission, you might check the local park authorities. For more information, you can visit the official page.
Can I get the drone permit for Grand Canyon?
Recently a crash happened in the Grand Canyon, since then, the rules have become quite stringent. I am not sure whether you would be able to get the permit or not. But it's tough to get permission for the general public.
Can I fly the drone outside the boundaries of the National park wall?
National Park doesn't have any authority outside the walls. It depends what is there outside the walls, if it's a residential area, then again you have to go through the local regulations.
Can I fly the drone inside the park for recreational purpose?
The recreational use of drones in the park also varies. For better clarity, it is mandatory to check with park administrative officials.
What is the max fine that can be imposed on drone policy violation?
It depends on the severity. But you could be fined up to $5000 and six months in jail if you are caught according to an article published on LA Times.
Can I fly drones in sequoia national park?
Not allowed.
Read More:
Trending Drones