Since the last couple of years, we have seen a huge surge in operational drone usage in many industries & businesses, and the Giant real estate industry is no different.
According to recent research, real estate sales have gone up because of drones. Now, you can see the property from every angle sitting at your home. The drone for real estate photography allows you not only to cover the property but its surroundings very well.
The integration of drones has become crucial in these sectors where aerial footage plays a huge role. Real estate photographers and videographers have also started equipping themselves with this new trend.
Cinematic footage of the drone adds a completely new property and makes our clients more eager to know about the property.
It's like a tripwire, It brings more leads, but conversion depends on several other factors like budget and location, "A Real Estate Agent quoted".
Below are some of the latest drone real estate statistics, which makes the popularity of drones very palpable.
In a Recent Survey, it was found that Home Sellers prefer the agent who uses the drone.
In the case of large properties, drone aerial shots are preferred more.
Big Real Estate Companies recently started hiring drone experts full-time to brand their properties.
Drone Footage differentiates one property from another, making a huge difference. Some also call it the latest market tool as well.
Many companies have started providing real estate drone services that include photography, video tours, and much more, depending on what package you choose.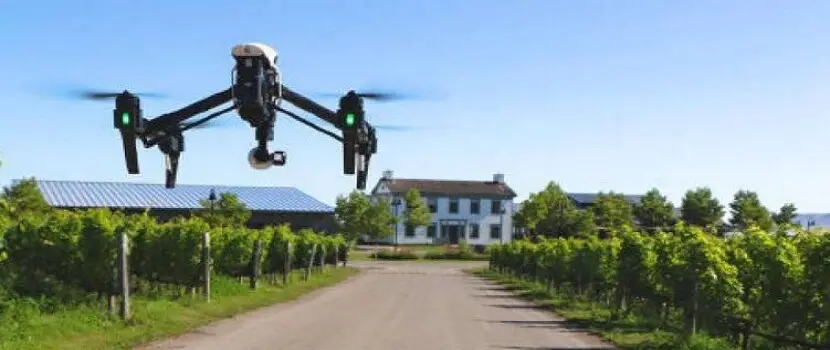 Property is not just about its interiors or how it's made. It's more about its locations; sometimes, these properties have such beautiful landscapes that you can't ignore, which becomes the selling point of these properties.
To Capture the beautiful landscape, you need a drone. Sweeping Shots through mountains and oceans while golden sunrise in the background make these homes look like heaven.
But still, there are a lot of people who wonder how come drone use can boost up the real estate sale. So, below are some of the points that clarify how drones add a new perspective to property and are also a very important tool for the real estate market.
The drone allows you to shoot from where going physically is difficult or almost impossible.
When it comes to the presentation, the drone shots play a huge role as they make the presentation more engaging at the same time.
Investment is less, and dividends are high when dealing with properties worth millions of dollars. Investing in a $500 drone should not be an issue.
Virtual Tour is the new concept that became possible because of the drone.
Earlier shooting aerial footage was very costly, you had to use the helicopter or an aircraft, but drones made aerial shooting accessible to everyone.
It captures the hidden features, including landscapes, nearby parks, walking paths, and many more.
It also allows you to create some drama; you can make a bird's eye view panorama, zoom in and zoom out the boomerang effect, and many other shots with the automatic point of interest.
Drone Real Estate Photography Pricing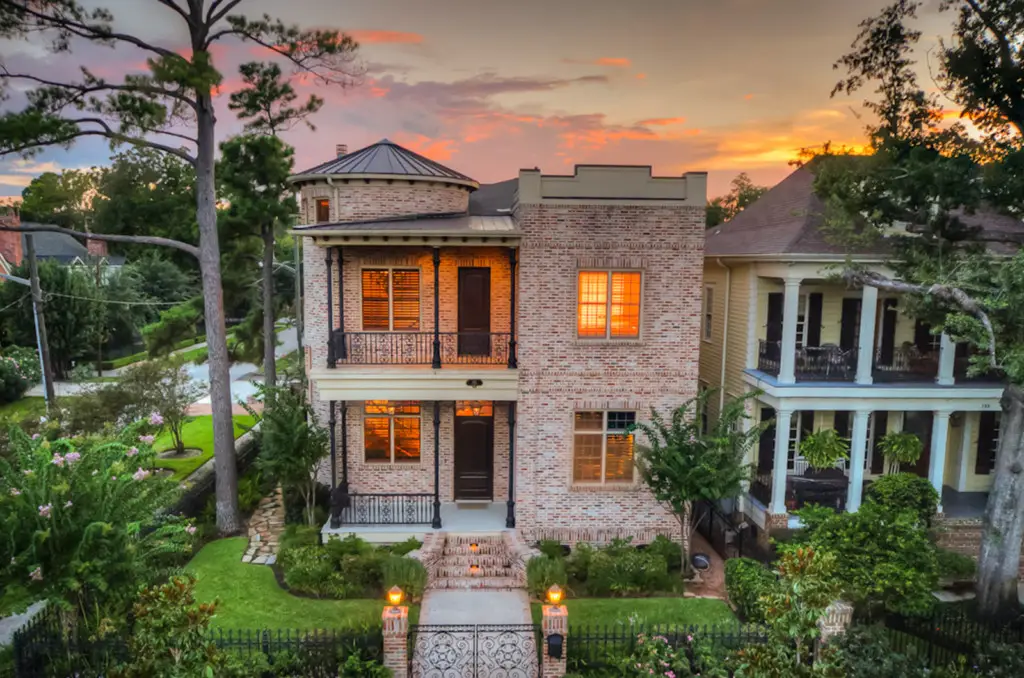 Many people have been asking about the prices of real estate drone photography and videography. It depends upon your requirement, the size of the property, turnaround time, and several other factors.
But if you go online, most of these online companies divide their services into three different packages.
1- Basic Package: This package is recommended if the house is small and has not much detail to cover. It will cost you around $150 to $200.
It gives a basic overview of the property. You get 5-7 photos and 30 seconds of edited video. Turn around time might vary from 2-4days.
2- Premium Package: This package will cost you around $500 per property. You get 10-15 photos and up to 2 minutes of edited HD Video.
You can go for this if you have a large house and good surroundings to cover. These companies also provide custom branding as well. You can also go for interior shooting as well.
3- Luxury Package: This package can cost more than $1000. You can cover a property that is spread in acres. The video could be of a custom length, and you get around 15-20 photos.
Turn around time could be 2-3 days. This plan is recommended if you have a huge property and a beautiful landscape. This package will allow capturing all the details and information.
How to Use the Drone for Real Estate Marketing
Many small homeowners who want to sell their property prefer to buy a drone instead of going for a real estate drone service company. That's ok.
If you're going to shoot your home, you can do it by yourself. But, you have to keep in mind a couple of things when it comes to the drone of real estate marketing. Below are some important points.
1- Drone with right Camera
If you are thinking of buying a real estate drone, the camera should be your priority. You can't compromise with the camera quality.
It should be at least 1080P capable, better if 4k. You can go for DJI Mavic Pro or Inspire Series. Their drones come with some of the best cameras that allow you to capture smooth and clean shots.
Most of the time, when you are panning your camera or moving the camera outside to property, light changes, and your footage gets highly exposed, and that might be a headache in post-production.
Also, don't forget to buy an ND filter that supports your drone so that you can avoid the problem of overexposure.
2- Drone Movement is crucial
 It's recommended to go for long and steady shots, which will give you jitter and shake-free footage. Try to capture as much as possible.
You can remove the extra part in the editing and only keep what you like.
3- Safety First
 Safety is a very important factor. Make sure; you follow all the FAA guidelines.
Keep your drone away from your crowd, don't hover it above your neighbors, better not fly out of sight zone, and if you are a beginner, use the simulator first, then only go for an actual flight.
Also, keep in mind you follow local safety regulations as well. Failing to do any of these can create big trouble. You might end up getting thousands of dollars of fine and, in a worst-case scenario, even in jail as well.
4- Stabilization
 If you are buying a drone, make sure it has a three-axis gimbal. Gimbal gives you smooth and jitter-free footage. To get a good drone, you should spend around $1000. The most cheap inexpensive drone doesn't have gimbals that are of no use if you want to do real estate videography.
5- Be Creative
You have to be very creative to stand out from the crowd. Check all the modes available with the drone, experiment with them.
What are the different image settings available, how not to get footage under or overexposed, and much more?
You can also use automated point of interest mode to see the footage looks.
Try panning, zooming in and out, boomerang effect, panorama, and other creative shots. The more you experiment, the more you evolve as an aerial photographer.
Drone Regulations for Commercial Use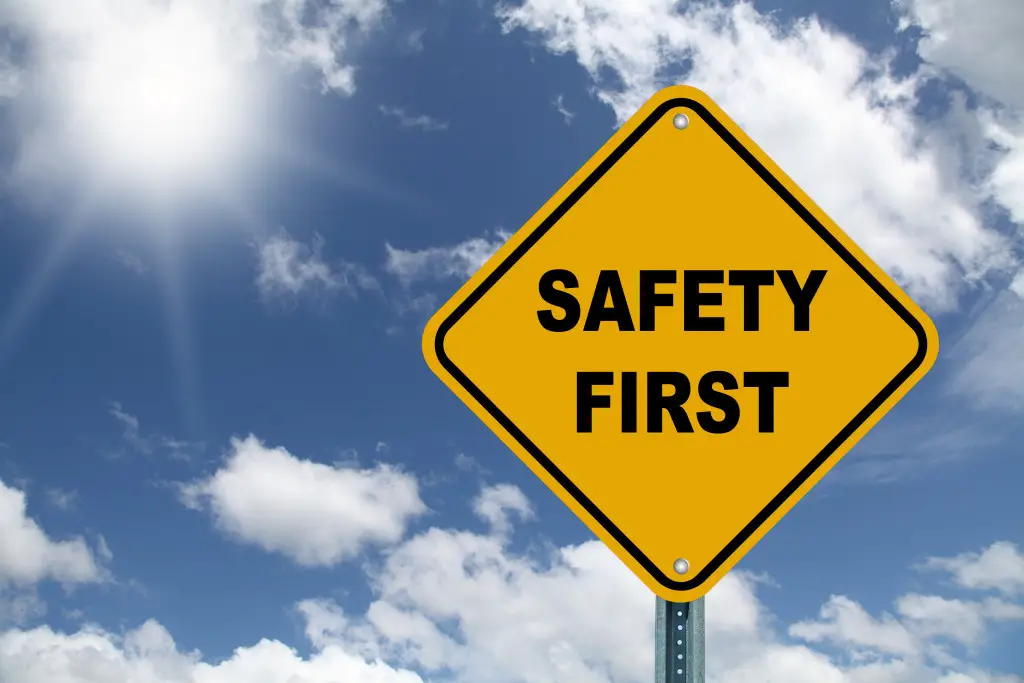 If you are a drone operator and using the drone for commercial purposes, make sure you know all the rules. Use the drone professionally and follow all the regulations.
There have been instances in the last couple of years when drone operators have been fined, and one or two of them are put behind bars because of some silly mistake.
For more information, you can check the official website of FAA. Below are some of the important points before taking your drone off.
Don't hover your drone above a moving vehicle.
Don't take the drone more than 400 feet away from you.
Keep your drone away from the public area.
The pilot should always keep the drone in his line of sight.
Not recommended to fly in the nighttime
Keep your drone far away from the restricted area, including the airport and sports stadium.
Everything You Should Know About Drone Insurance
People take drone insurance for granted. But, if you are a drone pilot, then, believe me, drone insurance can save your life someday.
If your drone gets lost or you meet an accident, your insurance can help cover the damage and liability costs.
When you apply for drone insurance, the company needs to check your background to make sure that you are eligible for it.
They will check your operating manuals, log, records of drone parts, accessories add-ons that you have purchased. You also have to show the proof of training certificate to show them that you are a well-trained flyer.
If you have good records, it will probably help you get the insurance easily at good rates. It works the same as car insurance. Below are some of the things covered in the drone insurance policy.
Drone Liability Concerns
Personal Injury during flight
Claims regarding privacy invasion
Damage to Public or Private Property
Medical Expenses
To get the best insurance, better get a quote from a couple of companies and then only decide which one suits you the best.
You can go to their offline offices and have face-to-face interaction for more clarity, or you can directly download the quote from their official website.
Then you can compare the coverage and price that will help you decide which suits you the best.
You can visit the UAV Official website to know more about drone insurance.
Real Estate Drone Videos
Shot 1: Panoramic Shot
Shot 2: Interior shot
Shot 3: Bird's Eye View Shot
Shot 4: The Most Expensive Home in the USA
Characteristics of a Good Real Estate Drone – Buying Guide
This section will talk about the important things that you have to keep in mind before buying a drone for real estate. Drones have a wide variety regarding size, shape, and uses.
If you want to buy a drone for your kid, you should probably go for some inexpensive toyish drone; if you want to use a drone for racing purposes, some high-speed drones are available in the market.
But, when you need a drone for real estate, neither of them will work for you.
Below are some of the main features you have to look for before buying a drone for real estate.
Flight Time
This should be your topmost priority when you are buying a real estate drone. The drone should have at least 25 minutes of flight time. Anything less than that is not recommended.
Most of these drones run on lithium batteries. You might get an extra battery as well with a drone kit.
Sometimes the company claims don't match exactly with the actual flight time. So, it's recommended to check the reviews online and then only go for it.
Stability/Maneuverability
Stability is also one of the main factors to consider. Keep in mind, the stability of the drone and gimbal, both are important. It allows you to take shake-free pictures.
If you are flying at a high altitude and your drone is not stable, you won't be able to click the good picture. Most of these high-end drones come with a gyro and three-axis gimbal to give you perfect stabilization.
Camera Quality
The camera is one of the important things that take your photography to a new level. Buy a drone, which has a high-resolution camera and is capable of shooting in 4k as well.
Also, check what the changes you can do with the camera are, can you adjust the ISO, shutter speed, exposure, and aperture.
It gives you more control over photography, and you get more options to experiment with. Also check, if their ND filters are available in the market if you are a professional photographer, I am sure, you already know the reason why.
Control Range
In Real estate photography and videography, sometimes you need to cover large properties spread in acres. That's why you have to make sure; your drone has a good range.
Sometimes, the client has a very different requirement; they might ask you to capture the complete tour through roads and mountains.
The range should be at least 2 or 3 miles of a drone so that you can show its beauty from a bird's eye view. So, check the transmission range, better if it has Ocusync technology.
Top 10 Best Drones for Real Estate Photography
1- DJI INSPIRE 2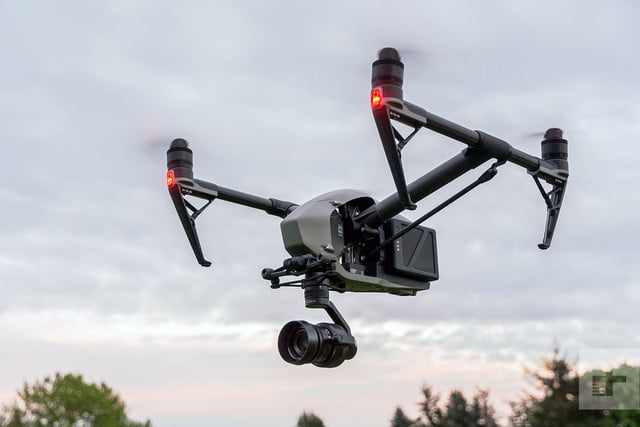 This is one of the best drones that you can go for when it comes to real estate drones. It's fully loaded with all the features that you need in a drone for real estate photography and videography.
Though it's a little bit costly but worth its investment, this is the advanced version of Inspire 1. A lot of changes have been done that make it better than its previous version.
It has 6 to 7 km of the range that provides you completely lag-free transmission. You also get 27 minutes of decent battery life that gives you more time to shoot.
Generally, the drone which has less than 25minutes of flight time is not good for professional use.
When it comes to camera quality, you can shoot up to 5.2k, which is simply amazing. High-Quality cinematic videos would take your real estate photography at a completely different level.
There are a couple of different modes as well that allows you to experiment and bring creativity to your work. So, if you are looking for some high-end product and price is not an issue for you then it will be your best choice.

2 – DJI MAVIC PRO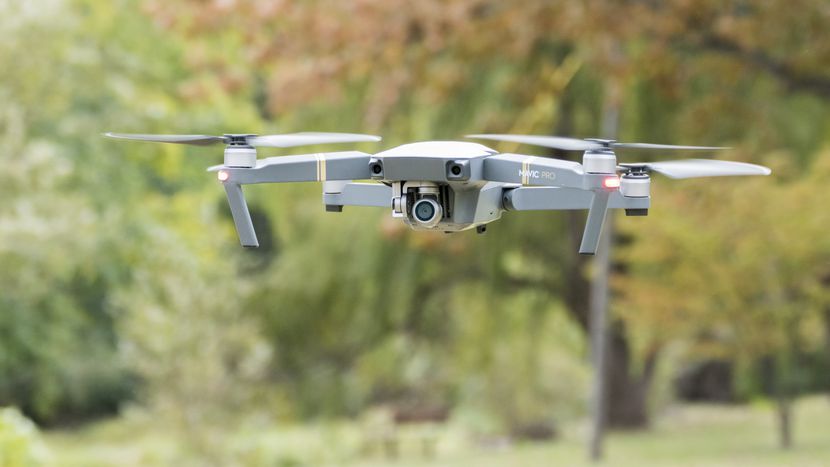 If you are looking for something which is compact & easy to carry and gives you some amazing video quality, then DJI's masterpiece Mavic Pro is for you.
The drone is foldable, lightweight, easy to carry, and super fast as well. It can go up to 65km/h that will provide you with some cool zoom-in and zoom-out shots. This is also one of the quietest drones on this list.
Since its launch, it has gained popularity, and people love it. You can shoot in 4k, and the GLONASS positioning system provides you with perfect accuracy so that you can take shake-free images. Accuracy and good precision make this drone unique.
It also has an advanced obstacle avoidance system that brings down the chances of any crash. When it comes to real estate, sometimes you have to fly near different properties and buildings, so it's quite risky often.
But, its advanced sensors eliminate any possibility of a crash, and it gives you a more safe and secure flight. You can also use FPV goggles with this that will give you a live view and better control overflight.
It also has around 7kms of range and flight time; you would be getting around 27minutes.
This drone is also very low cost and gives you the perfect features that are needed for a real estate drone.

3-  DJI INSPIRE 1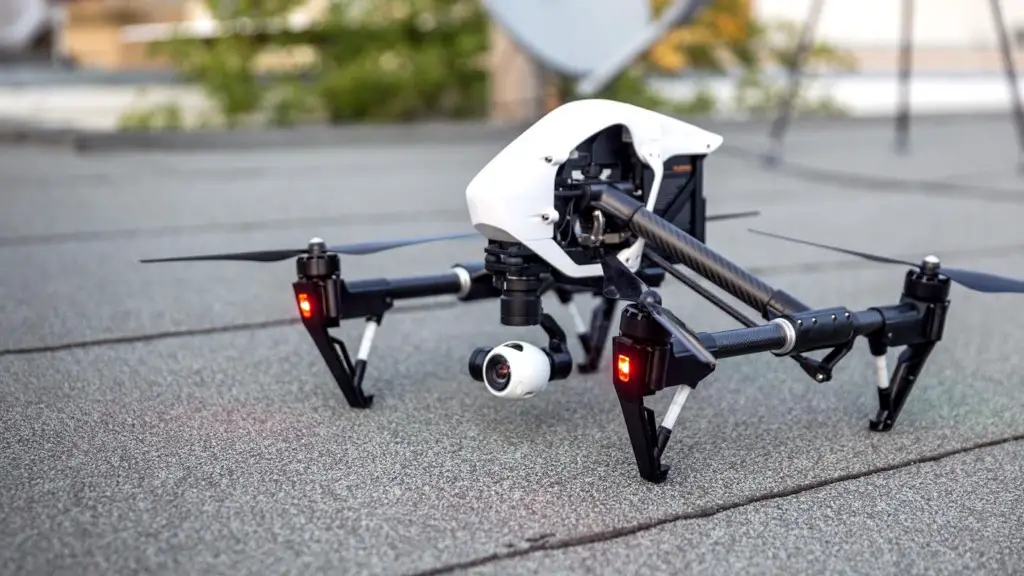 This comes third in this category. If you feel the price of Inspire 2 is a bit high, you can go for the little bit cheaper version of Inspire 2. Inspire 1 is the previous model of 2.
Inspire Series is known for its high-end devices, and it could be one of the options that you can go for.
It also has a good flight range. You can fly it up to 5 to 6 km without any glitches. It has a good transmission system; you would be facing any problem in between.
The battery of the drone is also good. When it comes to camera quality, there are a lot of manual changes you can do. You can change the ISO, Shutter Speed, and exposure at your disposal and get the perfect cinematic shot you want.
It has 12 megapixels camera that provides around 94degree of the field of view. The gimbal is also detachable in case you want to do some more experimentation. You can fly the drone up to 79km/h of amazing speed.

4- HUBSAN H109S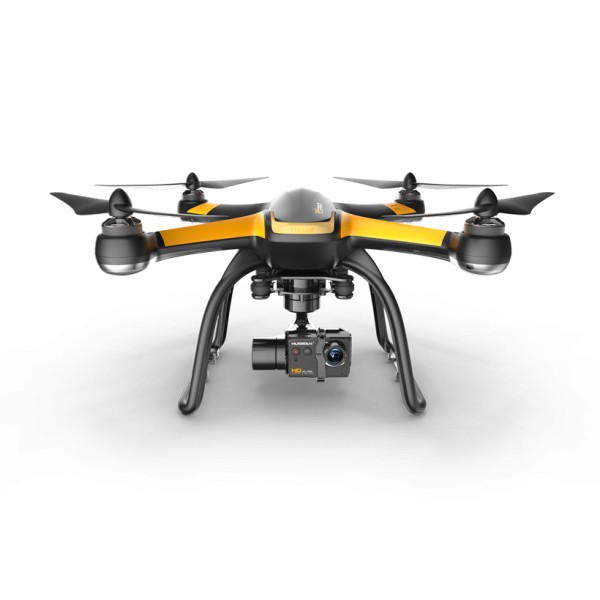 This is also one of the affordable drones that you can go for. It is known for its premium performance. It has got a stylish look and sturdy build quality.
It works at 5.8Ghz of frequency that provides you seamless transmission. It also has the FPV feature that you can use for better transmission and control.
There are multiple modes that this drone has that provide you with a gamut of opportunities to test with. You get headless mode, RTH, altitude hold, and many more.
The drone gets quickly charged in one hour and gives you battery backup for up to 30 minutes. This is the drone that gives you the longest flight time.
It has a six-axis gyro that gives you good stabilization; you can click some amazing pictures even though flying hundreds of meters away from the subject.
It weighs around 5.4kg, so you need to carry it in a separate bag. The dimensions are 11.81 x 11.81 x 7.87 inches. So, in my final opinion, it is one of the affordable drones for real estate with some amazing features.
5- UPair One Plus Drone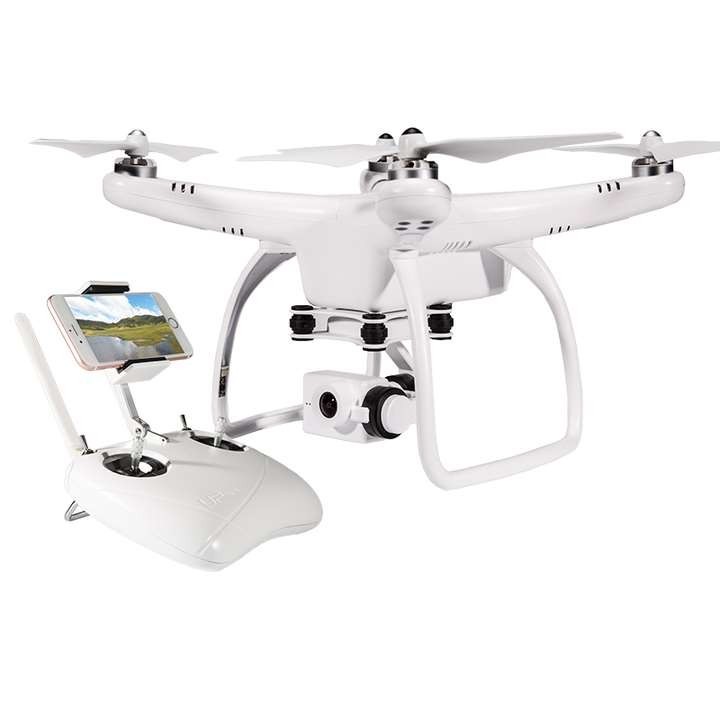 This is the cheapest drone that you can go for. It has all the features that you will need in a real estate drone. Though it won't have features like inspire 2, it will suffice all the requirements you need.
It is part of the GTEN brand known for its innovations and affordable products. UPair made real estate photography accessible to everyone.
It has a 5400mAh battery that gives you 18minutes of flight time. It also has other essential features like failsafe auto return, picture stabilization, one key return, and many more.
You don't have to attach the smartphone with the controller as it comes with 7 inches inbuilt LED Screen. If you want to use it for FPV mode, the range is up to 500 meters.
It supports 4k as it has 16Mp of Camera. You also get a wide 100 degrees of field of view with low distortion. When it comes to video recording, it is capable of recording in 2k and 4k that gives you high-quality footage.
It supports JPG in photo format and MP4/MOV in video format.

6- YUNEEC TYPHOON H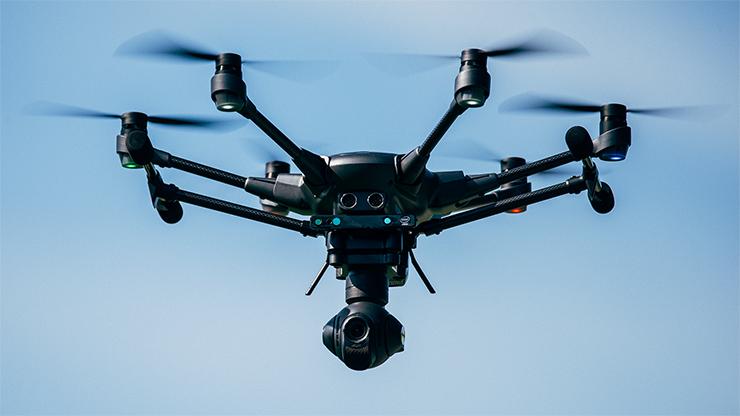 Yuneec Typhoon H is a great drone and gives good competition to some of the best in the market drones. This latest drone by the Yuneec Company is one of their most powerful drones.
What makes the drone unique is that it's not a quadcopter. It's a hexacopter. The stability that you would be getting over here is seamless.
What I love about this drone in case a motor fails (though that happens very rarely),  the drone will automatically shift from six motors flight to five motors flight.
It has retractable landing gear that makes transport easy. You can also fold the arms as well.
Most of the drones are not good when it comes to high speed, but this one you can still fly, and it does a very good job. It also has a unique feature known as Team Mode that gives you a completely different experience.
This is one of the easy-to-use drones; maintenance is low and spare parts of the drone are easily available.

7- DJI Phantom 4 Advanced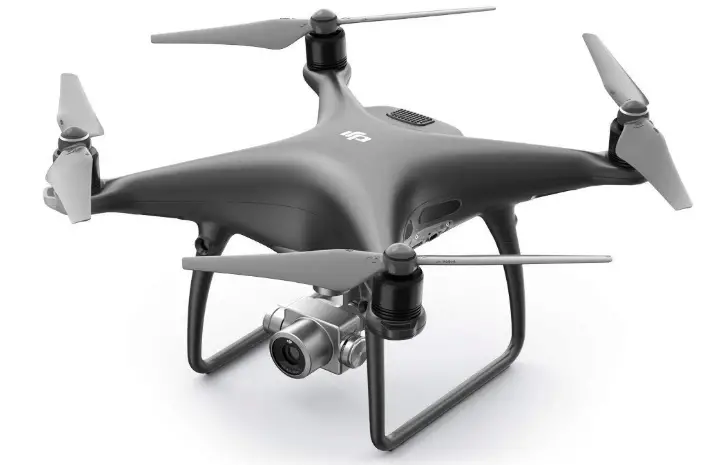 This drone comes at seventh place in our top 10 list. This is also a very compact size drone. Instead of buying the drone only, better buy the complete kit. You will get an extra battery as well that will add to your flight time.
Phantom 4 advanced provides you with 16 to 25 minutes of flight time. It has obstacle avoidance technology that helps you fly safely. You can use multiple modes as well that will take your creativity to a new height.
You can use Track Mode that will track the subject and give you the perfect cinematic shot. It comes with one year warranty. DJI is known for its good customer service. In case you need any help, you can dial their toll-free number.
It has an advanced controller with two internal wifi boosters. You can fly it up to 4.5miles that gives you sufficient range to fly. Below are some of the items you would be getting with the DJI Phantom 4 kit.
Phantom 4 ADV Drone
Helicoil Long Range System
L-Series Premium Lens Filter Kit
Carbon Fiber Propellers
Prop Guards
64gb+16GB MicroSD
Remote Lanyard
Portable Battery Charger

8- VOOCO X-Star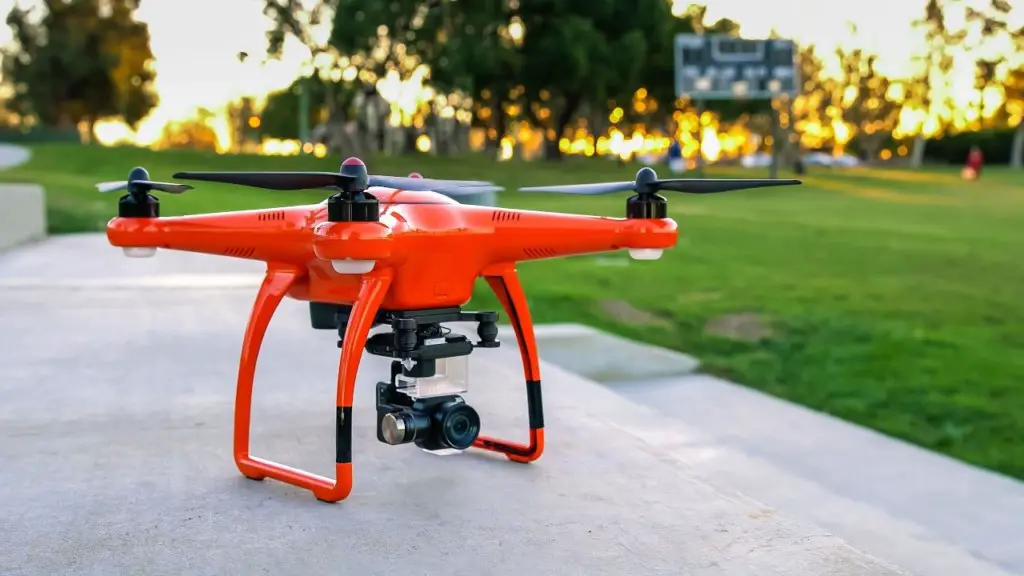 This is not a very popular drone. But because of its premium features, it could be used for real estate photography and videography.
You can use the FPV mode until 1.2 miles. It has a 4k camera that provides you with the high-definition video quality. 3 Axis gimbal stabilization provides shake-free footage.
There are multiple flight modes as well that you can try for adding more variety.
The app for the drone is called Starlink that you can download from the play store. It supports iOS and Android.
You get multiple items with the product. You get a premium hard case, SD Card, extra battery, and much more. You would also be getting spare propellers as well.
The company has good customer support. In case you need any maintenance support, you can call their toll-free number. The Product Dimensions are 19.5 x 19.5 x 8.5 inches and weigh around 3.2 pounds.

9- Xiaomi Mi Drone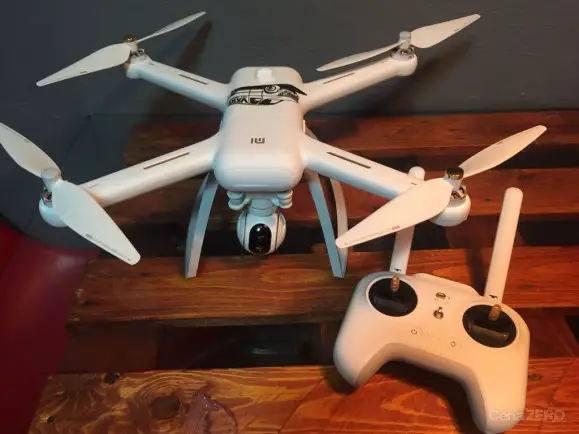 Xiaomi has produced some amazing phones, but this time it entered the market with an amazing drone. The remote controller drone comes with three-axis gimbal stabilization.
It has an HD Camera that can record in 4k in 30frames per second. The company claims that it can withhold 2000 vibrations per second with +_0.02 accuracy.
It has an ultra-thin 1.2mm body that makes it lightweight in comparison to other drones in this range.
It can fly up to 3kms, and it automatically returns once the battery is low. It also has a point-to-fly option by which you can send the drone to an exact location just by entering the coordinates.
The drone dimensions are 15 x 17.9 x 6.7 inches, and it weighs around 9.8 pounds.
The camera can rotate up to 360 degrees that giving you more flexibility and ease of use. Below are some of the drone features that you should know.
Drone Motor Type: Brushless Motor
Model: Mi Drone 4K
Channel Number: 4channels
Radio Transmission: 2.4G
Mode: Mode 2 (Left Hand Throttle)
Radio Mode: Mode 2 (Left-hand Throttle)
Model Power: Built-in rechargeable battery
Body Material: Carbon Fiber, Electronic Components, PC
Kit Types: RTF

10- PowerVision PowerEye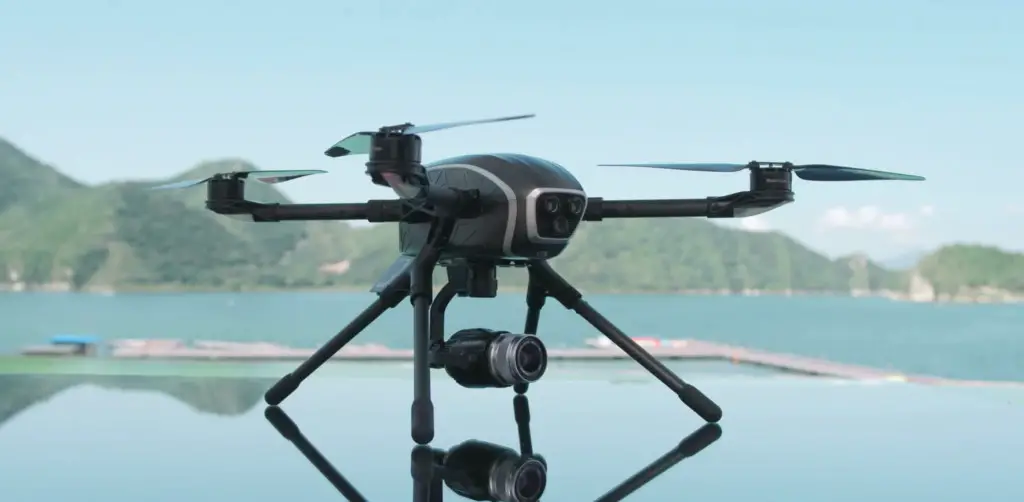 If you are a professional photographer or videographer. Then, this high-end 4K aerial imaging drone is highly recommended. It has three-axis gimbal stabilization.
This drone is unique; the camera is so huge, it looks as if you are carrying a DSLR itself. You can change the lenses at your disposal and get the perfect cinematic video.
This drone is recommended for those who want to capture the tiny details and want to take their real estate photography to the next level.
The drone comes with advanced obstacle avoidance technology; it will start making the sound if there is any obstacle in 30meters of range.
Though the drone looks huge, you can collapse it with foldable legs and easily transport it. It gives you real-time video transmission up to 3.1 miles.
The product dimensions are 15.5 x 11.5 x 20.5 inches, and it weighs around 9 pounds.

Read More: