This is one of the unique drones that you will find in 2019. This is an autonomous quadcopter which fits in the smartphone case and can be directly launched from its dock. This is one of the best selfie drones that people can go for. It is compact, unique and has some advanced features as well. SELFLY is controlled by the App in your smartphone; there is no extra controller required as such. The company said that SELFLY serves as a tripod in the air and capture amazing pictures and videos.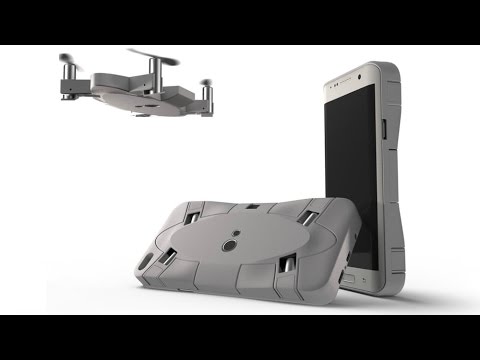 Company Official said, "This camera will revolutionize the camera market. This is the unique futuristic concept which will take your creativity to the next level." SELFLY has developed this device in the partnership with AEE, which is known in the drone industry for making some high-end UAVs.
What I really about Simply that it is straightforward to use, you can snap off it from the case and rest will be taken care by autonomous AEE SELFLY. It also has face tracking mode which again gives you more comfort and freedom, and you can decide the perfect camera angle at your disposal. You get two batteries with the product, they get charged pretty quickly and then you have around 4minutes of flight duration each. It has 720P HD Camera, and when it comes to other features, it boasts about gesture control, safe fly features, optical flow positioning and much more.
The drone was first spotted at CES2019 Las Vegas exhibition. The quadcopter is very affordable as well. It costs you less than $100, and you can buy it from Amazon, AeeUSA or Official Selfly. Camera website.
As this drone is the joint venture of SELFLY and AEE Aviation. So, let's know the little bit of history about the drone. SELFLY is a startup which is founded by Dr. Hagay Klein who already worked on many drone projects and have a excellent piloting experience. According to him, SELFLY Company is driven by innovation and next-generation ideas and they will keep on bringing the new products in the market. However, AEE Aviation started long back in 1999, and since then they are the leader in making the UAV equipment and accessories. They are known for making advanced wireless video & audio system, intelligent image processing technology and much more. They sell their products worldwide, and their manufacturing units are established in some of the major countries.
Drones have got popularity since the last couple of years but one thing that consumers are their lack of portability. But, SELFLY is launched to make things more simple and comfortable. There are a lot of pocket drones but SELFLY is the only which fits at the back of your smartphone, and you don't need to carry it separately.
When it comes to its build quality, it is super thin. After it gets folded, its width is around 9.8mm. In the interview in Las Vegas, SELFLY founder said that drone selfie is going to be a massive market in upcoming years, and there are a very few drones which cater to the need. So, we came up with this idea, and we hope this will add more fun in the lives of people. In the Kickstarter crowdfunding campaign, they pledged for $125000, but till now, they have received more than $1m. The response is very good online; we have to wait and see what the future holds for it.

Selfly Drone Review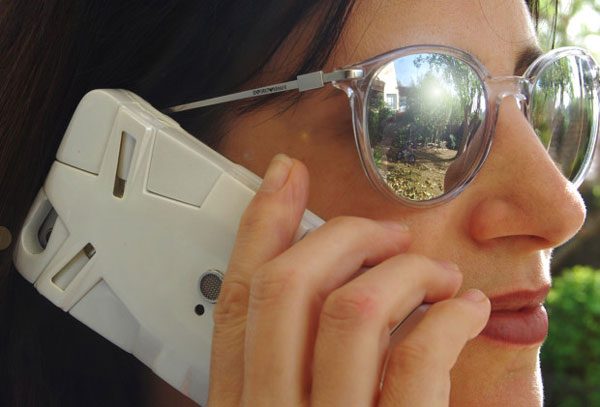 When it comes to drone review, it has received kind of mixed responses from the people. Some companies like Mashable, Reuters and The Verge said that it is changing the selfie game while others said it didn't match with the expectation. So, let's dive into all different aspects of the drone and get to know whether this drone is worth buying or not.
Compact Size:
This is the forte of the Selfly Drone. It has a unique design and fits with the phone case. You don't need to carry the drone separately. It makes things very convenient. You can use your smartphone and when you want to take the selfie, snap off the Selfly. The quadcopter is super thin, and its width is around 9mm. When it comes to phone compatibility, it's suitable for most 4-6 inches smartphone. Its universal case fits with most of the latest iPhones, Samsung Galaxy devices and other brands as well.
Autonomous System:
Its autonomous system makes things more easy for you. It has excellent stability and hovers at the same place which allows you to good quality stable selfies. It has face tracking feature as well that ensures that drone follows your movement and you get the right angle at your disposal. The quadcopter also boasts about its other advanced features that make it unique. Though Company claims that it has a very stable flight performance, but some of the users who received their product were not happy with its performance.
Affordable:
The selfie drone is not very affordable. But, I would say that it has a decent price keeping all of its features into consideration. There is very few selfie drone under $100 range. But Selfly which is compact and unique and has some advanced features comes at just $99. If you are ordering it from kickstarted, then there are multiple kit options available that you can go for. It starts from $99 to a super family pack that cost $990.
Easy to Use App:
The Selfly App has effortless navigation and simple UI. There are multiple control modes that you can choose from. If you are choosing Fly by Stick mode, in that case, you have to control the drone with virtual controller sticks like the conventional way. But, if you are choosing fly by the picture, then the drone will take care of everything autonomously. HD Videos are recorded on the SELFLY RAM directly. You can change the settings accordingly if you want high-quality transmission. Depending on the bandwidth, you can send the data later on.
Advanced Features:
The quadcopter also has some advanced features as well which make it unique and make every single penny of investment worth. Below are some of the smart features that you have to take a look at.
SELFLY Power Bank: It also has the option for 12000mAh power bank where you can fit your Selfly drone and can charge your quadcopter up to 10 times. It's not a phone case, so don't get confused.
Face Tracking: I think this is the feature that every selfie drone should have. The Selfly boasts about its face tracking feature so that you remain at the center of the frame. It allows you to capture the pictures in the right composition.
Swivel Lens Adjustment: You can also adjust the camera lens from 0 to 30 degree which allows you to have the angle at your disposal. The company, you might see a lot of changes in the lens mount in the future.
Noise Cancellation: The company also claims that drone has the noise cancellation technology which removes the motor sound in the background and only records the subject audio.
SELFLY Video Editing: The app also allows you to do some basic editing to make your pictures and videos good. You can add some effects, change the contrast, saturation, and color. You can also trim and rotate the view.
Selfly Alternatives
A lot of people are asking what are the best alternatives to this selfie drone. So, below is the list of some of the best drones which are also used for taking selfies.
Zerotech Dobby
JJRC H37 Elfie
Wingsland S6
Yuneec Breeze
DJI Spark
Watch the Video till End
READ MORE……
Conclusion

I would say that the drone has a unique design and portable as well. It also has some advanced features as well. But, when it comes to its flight performance, it doesn't match with the user's expectation. If you are looking for some good selfie drones, then you can have a look at below-mentioned options. In case you have any doubt, you can let us know in the comments below. We'll try to respond as soon as possible.
Top 10 Trending Drones