Drones have been used in various fields since their inception. They have been used as a fun toy for kids, for videography, for . real estate, agricultural survey and in many other areas. But recently, drone racing has become very popular among quadcopter enthusiasts all around the world. When it comes to drone racing, fpv drones are the most popular ones as they give you the live view that enables better & smooth control.
Drone's market used to be confined to the hobbyist, but it's not the case any more. It is sprawling its wings and bringing in the new possibilities. When it comes to fpv racing drones, they are mostly compact in size and control with the help of fpv goggles. When it comes to mini-drones, you have two options, either you can buy one, or you can build one. As this quadcopter comes at a very inexpensive price, people prefer to buy one however serious drone pilots always build their customised machine which can fly at their disposal. Building these mini-drones is a delicate process, people only venture into it once they have a good understanding of these quadcopters.
The drone has become mainstream since the last couple of years. Earlier, people used to build huge drones with the size of 500mm. But, now the paradigm shift is happening. People are moving towards lightweight, compact drones from heavy, bulky drones. It is anticipated that in upcoming years, the drones will become smaller and smaller.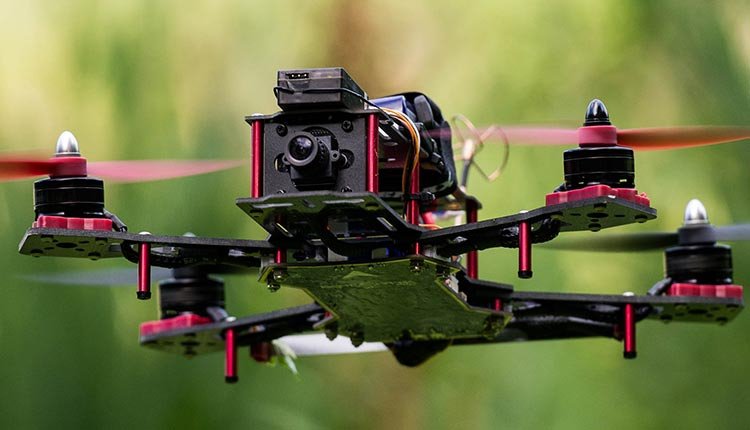 If you have ever flown a drone in FPV Mode, you know, it's a fantastic experience. The experience is so immersive that instead of flying the drone, you feel, you are flying. You experience the things live from bird's eye view at super fast speed. Though, when it comes to drone racing, it is not confined to quadcopters, people also use hexacopter and other multirotor drones for better racing experience.
People also do racing with the help of a remote controller, but no experience is equivalent to FPV racing. The smooth manoeuvring experience is seamless and gives you the thrill of a new level.
Though, when it comes to finding the right fpv drones, there are multiple opinions on the internet. There is no thumb rule as such to find the best one in the market; it all depends on your requirements. Mostly, when it comes to drone racing, people firstly what all requirements are there and accordingly, they buy or build one.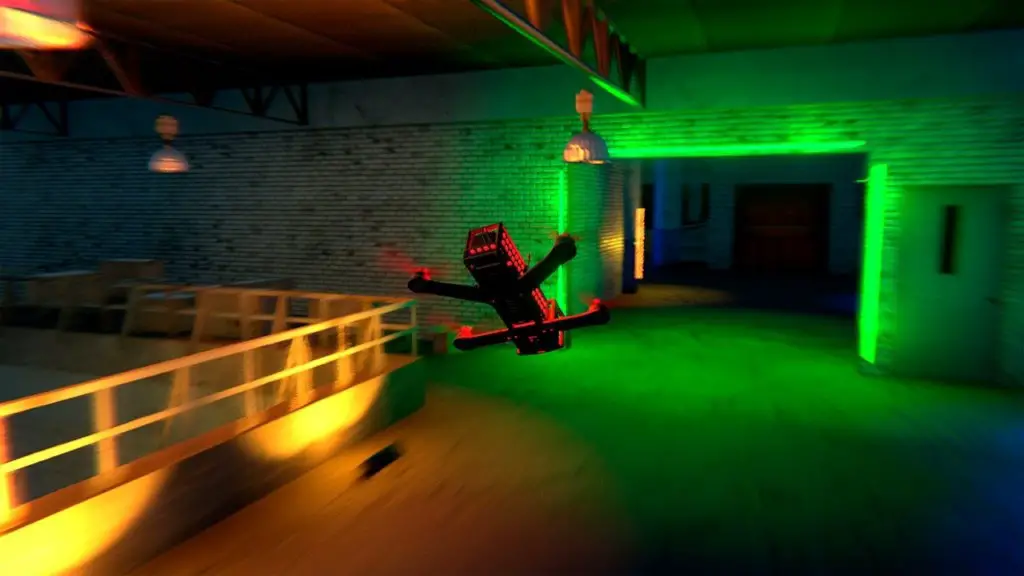 In this article, we will try to cover all the essential aspects of these drones and give you the list of top 10 in the market. Some drones will come with the goggles, while for others, you have to buy the FPV goggle separately. So, cross-check whether you will be getting the goggles or not so that you don't have to spend extra bucks on it. We'll also help you out with the basics of building one. So, read the whole article thoroughly, and at last, you can ask if you have any questions, we'll try to respond as soon as possible.
Are You confused between the building and buying your FPV Drone?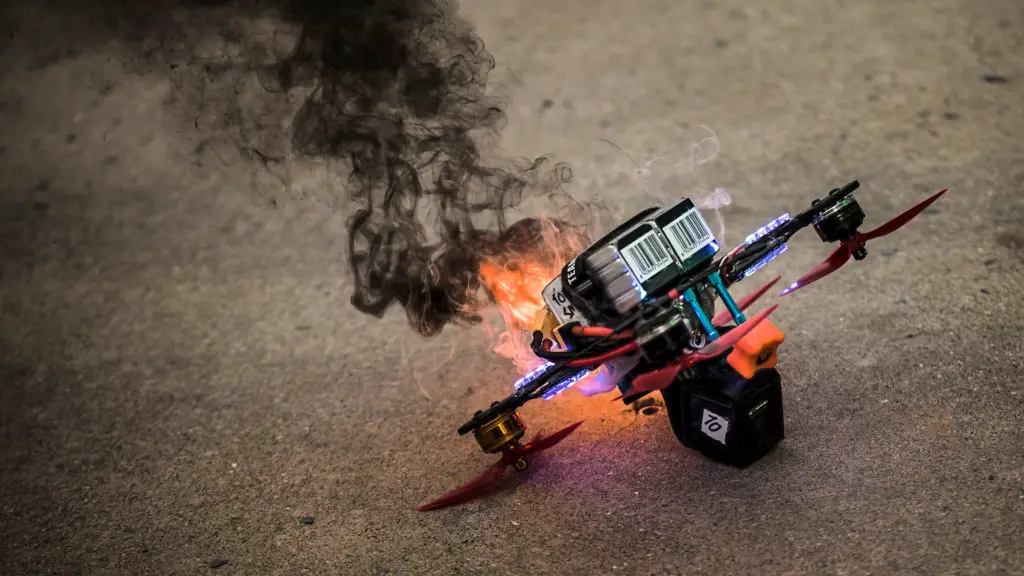 If you are new to drone racing, I am sure you would be confused in choosing between buying and building a drone. I would say if you are new to drones and don't even know the ABC of these quadcopters, go & buy one today itself.. You should only think of building drones once you have good experience in flying as well as a building because these racing drones are high-end drones and need precision and accuracy. There are a few races in which you can't simply participate with a ready-made drone; you have to build your own.
As they say, "Winning Drones are not bought, They are built from scratch." One website also presented proper statistics of all international drone racing competition and result was most of the winner drones were custom built, not bought.
Drone Racing is a very dynamic process; you have to adapt to the change. Every drone racing has a different arena, a different environment and different recommended specifications. So, sometimes, it becomes quite difficult to find a drone online which meets all the requirements that's why building a drone from scratch is needed if you really want to qualify and then also win the race.
These ready-made drones come with a lot of accessories as well if you buy them in a kit. These extra things will help you in tweaking in drone and will give you edge over other competitors in the match.
FPV Drone Technical Terms
In this section, we will try to cover all the technical terms of these FPV Racing Drones. In case, we miss anything; you are welcome to provide your suggestions in the comments below.
FPV: FPV stands for the first-person view. In this, the drone camera gives you the live feed that you can watch on screen or monitor. Nowadays, Goggles are getting popular as their real-time experience is a lot better than watching on screen or monitor.
FPV Drone Racing: This is the drone racing with the first-person view (mostly by goggles), and you have to complete the certain track and one who completes the first is the winner.
RTF: RTF stands for ready to fly drones. For these drones, you don't need a new assembly.
Head tracking: These features allow you to change the angle of your drone by moving your head while using the FPV goggle. This is a cool feature and gives you more control over your drone.
Transmission & Resolution: The live feed that you watch while flying the drone depends, how good your transmission is. Some of the high-end drones come with OcuSync technology that provides completely glitch-free video transmission.
The Types of FPV Drone Races
FPV Racing is a growing sport; its popularity is growing exponentially all around the world. These drones race at the speed of 50-60mph, and the competition is fierce in these racing games. You have to follow the specific arena, over the bars, under the hurdles, through the loops. You have to complete certain rounds of the area, and the one who does it first becomes the winner.
More than the drone test, the game is about the pilot's skill test. If you are not good at the flying drone, no matter how good the drone is, you will be out of the game in minutes. The track difficulty might increase once you proceed further in the round. There are dozens of variation when it comes to drone racing, but at the international level, there are mainly three types of races.
1. Rotorcross: In this competitions, drones have to go through the particular course and one who completes the race becomes the winner. This kind of racing is the test of your manoeuvring skills.
2. Drag Race: This is a straight race mostly 100meters. Here, the chances of winning depend on how capable the drone is. The drone with better acceleration and speed dominates the track.
3. Time Trial: This is the combination of drag and rotorcross format. The one who finishes the lap in the least amount of time becomes the winner.
Things to keep in mind before buying an FPV Drone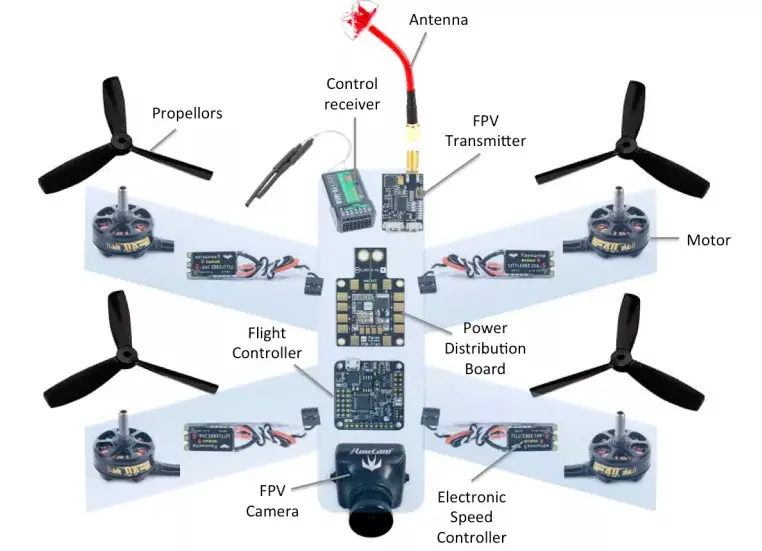 If you are serious about drone racing and want to participate in an upcoming race, then this section is for you. In this section, we will talk about what are the essential things that you have to keep in mind before buying an FPV Drone.
Flight Time: Most of the international drone racing competition lasts for 10-15 minutes. So, make sure you buy the drone which has at least that flight duration. You don't want your drone to fall down mid-flight. These drones are compact and come with a small battery, so make sure that it suffices the requirement.
Durability: Durability of the drone is also a significant factor when you are participating in a race in which you have to cross the track. Then, you don't want your drone not to get back after the single crash. Build quality should be rugged and sturdy so that it can easily bear minor crashes. Especially, the props of the drone should be of good, because they would be the first ones to come in contact with external hurdles. Also make sure the binding of the drone is done properly so that when it flies at 100kmph, no wire comes off.
Speed: Speed is a decisive factor when it comes to these drone racing competition. It can easily go more than 110 & 120kmph. So, make sure you build a drone that is better than others. Because ultimately it's the combination of speed and skills.
Manoeuvrability: The drone should be smooth in handling. There should not be any lag in transmission. Because, when you are racing in the track, some loops are so small that a little wrong manoeuvring can cause you the drone crash. The drone should be very responsive so that you can control it at your disposal. You also have to keep in mind that it has excellent flight stability and control.
If you are participating in the outdoor competition, then also see whether it's stable in a windy situation or not. If you are buying a cheap drone, then don't expect smooth handling. I will recommend to go and build one for yourself.
FPV Goggles & Gear: The goggles that you are using should be of high quality so that you don't have any lag in the video. Also, make sure, the picture quality that you are getting is decent enough. It should not be pixelated and blurry. If you are building it by own, then you have to buy certain components for the same. You have to buy the board camera, monitor, antenna and other essentials.
Performance Modes: It's better to build a drone that works in all the races. You don't want to invest your time & effort by building different drones for each race. Make a drone which can be easily customised.
Warranty: If you are buying the drone then check, what is the warranty period you are getting? Because in races, you would be going through a lot of crashes and you surely can't afford a new drone on your own, every time you crash it.
Top 10 FPV Racing Drones
1- Holy Stone HS230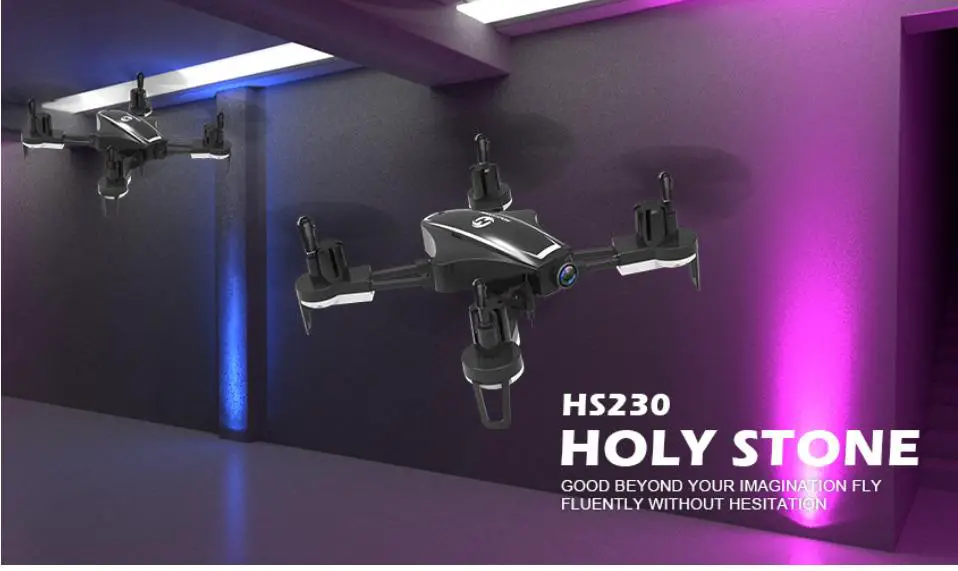 This is one of the best drones that you can buy online at an affordable rate. This drone is not for beginners. So, if you are a newbie, you should look for something else. It can fly up to 45km/h. It also comes with headless modes so that you don't face any problem while flying it. The drone is also capable of doing some cool stunts, you can do 3d roll, just by pressing a single button.
It has good battery life as it comes with two modular batteries. The drone can be quickly charged with USB Cables. It has two cables one for charging and another one for transmission that enables the longer battery life. It comes with 5.8GHz Analog Signal with a 2.4GHz frequency that makes the transmission buttery smooth. Its 720P Camera provides you with the 120-degree field of view that gives you a better sense of the track and eliminates the chances of any possible misjudgements.
When it comes to speed, we get three options here; one is low, then medium then high speed. So, you can practice at a different speed at your convenience. You also get an extra battery that adds 15-20minutes time in total. The quadcopter dimensions are 10.2 x 10.2 x 2.6 inches, and it weighs around 2.35 pounds.

2- XDR220 RTF FPV Racing Drone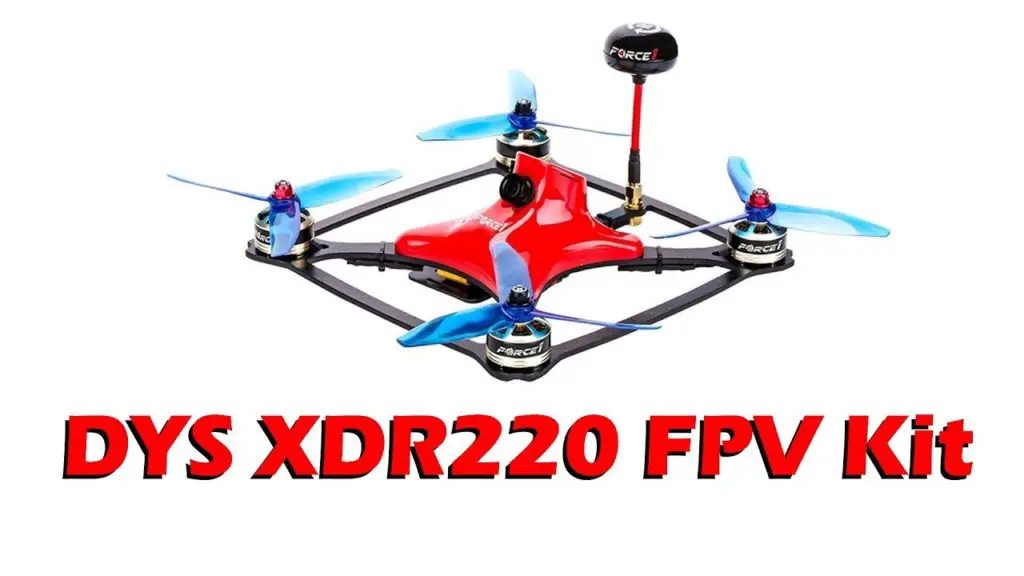 This one comes second in the list. Force 1's XDR220 is a lightweight drone with solid build quality. Its frame is made up of carbon fibre that makes it more durable. The quadcopter is built for racing purpose only what I love about this drone, that it can modified later on depending on the requirements. It comes in ready to fly format, for any modifications, you can buy the kit separately.
The drone has modular ready to fly design with quick crash recovery builds. It has brushless motors that keep the noise level down. Most of these racing drones produce super annoying noise, but this one the noise level down. It has advanced quality 5.8GHz controller that gives the better control. The drone dimensions are 15.1 x 9.6 x 8.9 inches, and it weighs around 7.45pounds.

3- Hubsan X4 Storm Professional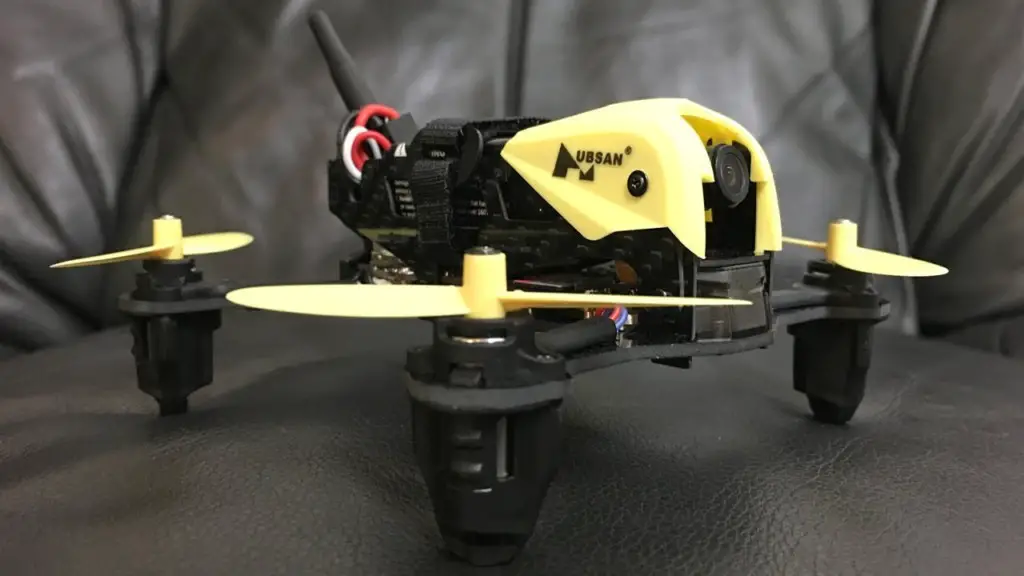 This drone works on the same 5.8GHz frequency. It also gives you excellent picture quality so that you have better clarity while handling it on the track. The drone is easy to use, and the controller gives you quick response. There are some advanced modes as well that will give you more options with the drone.
It has received excellent rating online that itself gives you clarity about its popularity. The drone is also capable of doing 360-degree rotations that make this drone stand out of the crowd. The product dimensions are 14.6 x 8.4 x 5.6 inches, and it weighs around 16.51 pounds.

4- Bolt Drone FPV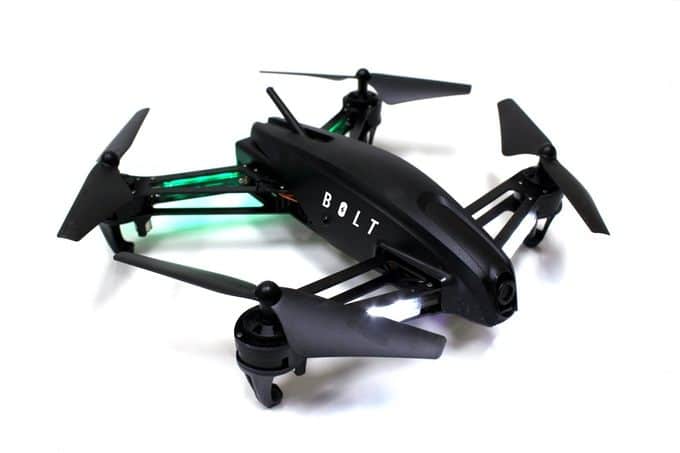 This is a lightweight drone; it only weighs 2.2 pounds. The quadcopter dimensions are 14.2 x 12.2 x 6.5 inches. The frame of the drone is made up of carbon fibre that makes it sturdy. It has a 5.8 GHz transmitter that gives smooth glitch free transmission — the best thing about this drone that you don't have to buy the goggle separately. You get the goggle with the kit itself. The complete RTF drone comes at an affordable price and worth every single penny of investment.
You get three options to fly the drone that again provide you ease of choosing the mode; you are comfortable with. There is no lag in the live feed if you operate it in the recommended range. The quadcopter comes with innovative viewing, you can slide the screen in the goggle, and you are ready to have FPV experience.

5- REDPAWZ R011 Micro FPV Racing Drone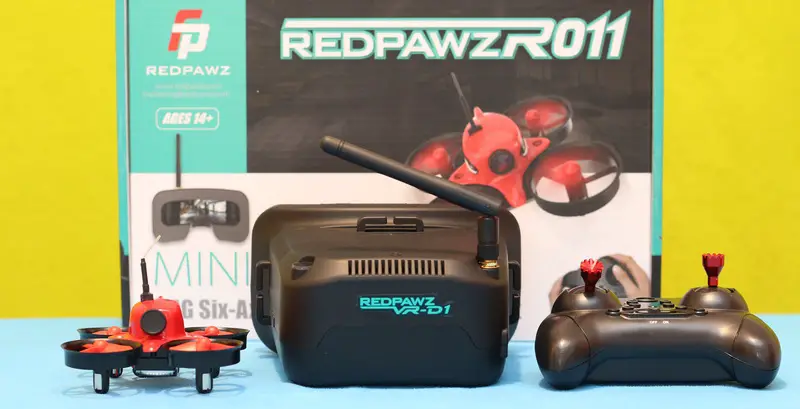 This drone comes with complete protection; you have 360 ° anti-Collision guard with the quadcopter. It helps in eliminating the chances of any possible crashes. This makes the drone more durable and gives it a long life. The drone also comes with the headless mode that is helpful if you are a beginner. The drone also has a single button take off and landing feature that makes everything completely automatic.
It has 3 inches customised goggles that gives you an immersive experience. The company claims that drone is shock resistant and can easily bear the minor crashes. It has propellers with hardness 4. You can also perform cool aerobic stunts as well that includes roll up and down, diverse change and free fancy. The drone dimensions are 3.3 x 3.3 x 1.7 inches, and it weighs around 1.3 pounds.

6- Vortex 285 Racing Quad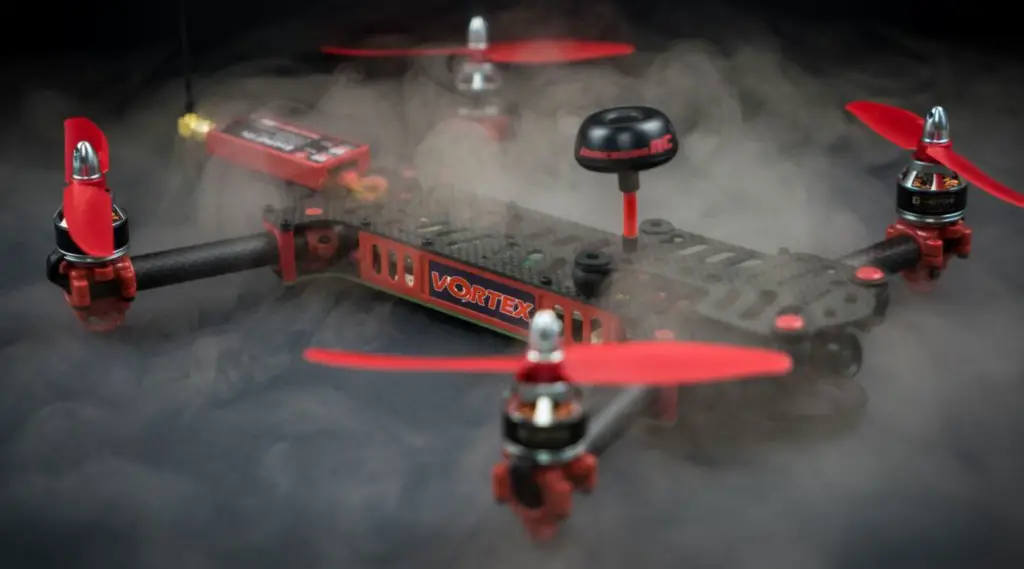 The Vortex 285 is specially built for the racing purpose. It is one of the best ready to fly FPV drone. It gives you an amazingly immersive experience. The 285 is a little bit bulkier than its previous version 250. Though the weight got increased, speed still got better.
The drone is also foldable that makes it easy to transport. The frame of the quadcopter is made up of carbon fibre and custom plastics — the best thing about the drone that it has a camera mount in which you can fit the GoPro as well. It gives you high definition footage. It has a 5.8GHz transmission that removes any lag possibility in video live feed transmission. The drone is suitable for beginners and professional as well. It weighs around 14.4 ounces.

7- ARRIS FPV 250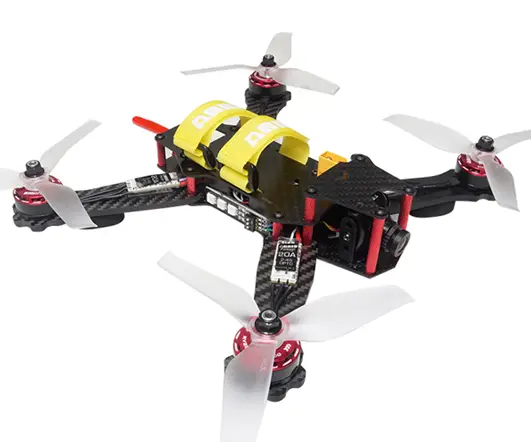 If you are looking for a super fast drone which comes with lightning speed, then this quadcopter could be the right choice for you. It has received a perfect rating on Amazon. The drone has solid build quality, its body is made up of carbon and glass fibre material that gives more life, and it can easily bear one or two minor crashes.
The drone also comes with high-quality HD Camera. You get a high-quality transmission with zero latency. The drone is ready to fly out of the box, but one thing you might not like that you have to buy the controller separately & battery. So, be prepared to spend some extra bucks if you want a full-fledged ARRIS FPV 250. The drone weighs around 13.6 ounces.

8- LHI Full Carbon Fiber 220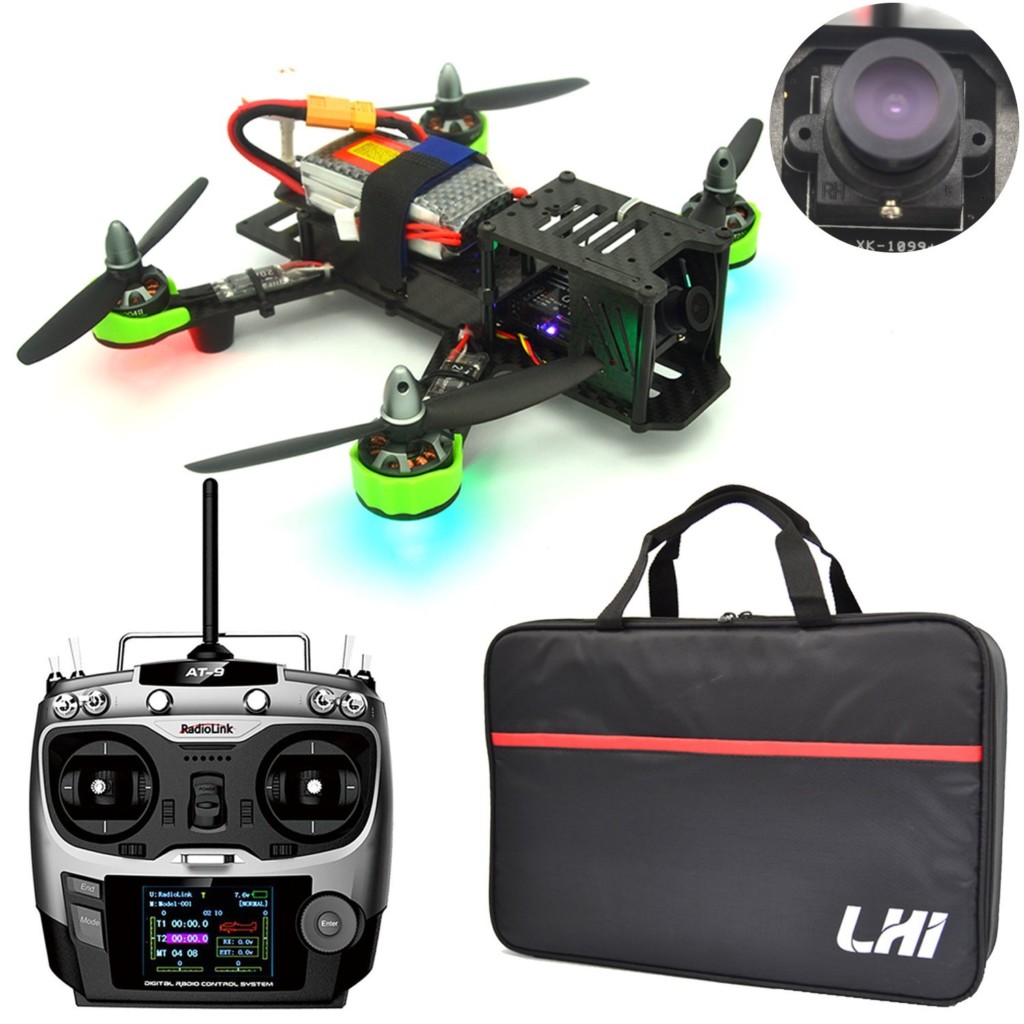 With this quadcopter also, you have to buy the goggles separately. LHI looked super stylish and built with carbon fibre that makes it more durable. When you make the purchase, with the kit, you will be getting the remote controller, case and drone. Anything else you want, you have to spend some extra bucks.
This quadcopter is durable and suitable for all kinds of racing. You can also adjust the camera with 0 to 15 degree. The drone kit comes fully assembled, it's ready to fly a drone.

9- U49W Blue Heron Wifi FPV Drone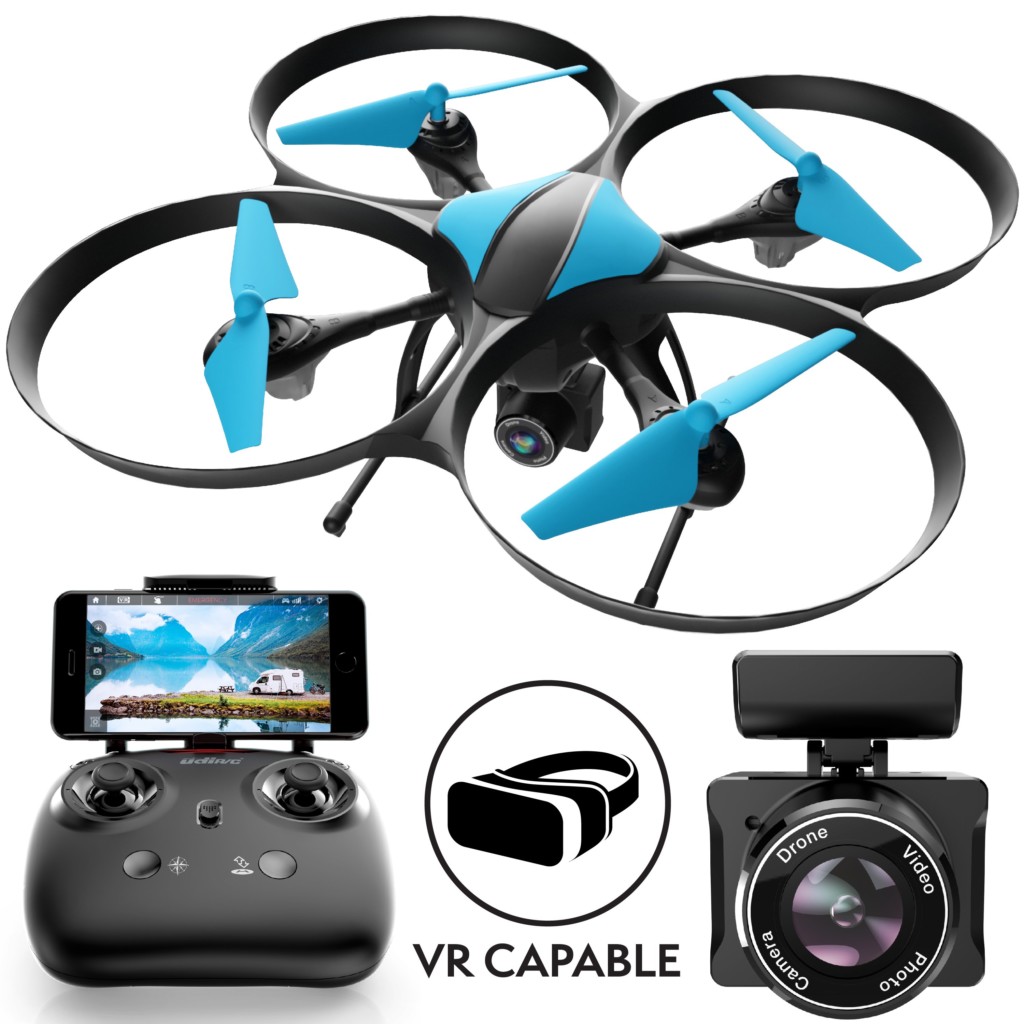 The U49W Blue Heron drone comes with some advanced features like altitude-hold and headless mode.
It is also capable of FPV (First Person View). You also get an extra battery with a drone that will help you in getting longer flight duration. It has an inbuilt 720P camera for HD Video and lives feed.
This drone is highly recommended for beginners; it's very easy to use and have decent flight time. The drone also comes at a very affordable rate, so it should not be an issue for a newbie. The Company claims they have put rubber dampers to remove the shake and bring more stabilisation that gives smooth flight.
The drone will also alarm you when it is about to run out of battery or signal are low so that you don't lose it. You will also be getting spare motors and battery in case you lose one. When it comes to speed, there are three modes; you will be getting, you can choose the one, you are comfortable with.

10- U45WF Blue Jay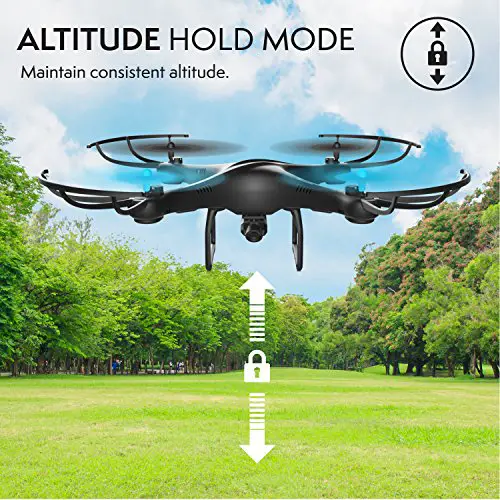 This is the last drone in our top 10 fpv racing drone squad. It comes with bright shiny LED lights; you can fly it in the night as well. It has a 2MP camera, and you can shoot in 720P HD. Blue Jay is also capable of doing 360 flips with a single button press. To use this drone, you have to install their application which is supported in iOS and Android both.
You can also watch drone live view in your smartphone or VR Goggle. The drone is suitable for beginners and professionals both. It has altitude hold and headless mode as well that makes it easy to fly for newbies. The drone dimensions are 17.7 x 10.4 x 3.5 inches, and it weighs around 2.05 pounds.

Watch the Video till End
Read More:
Trending Drones
Yuneec H520 Commercial Drone Review
Top 10 Drones for Real Estate Photography & Videography
Sensefly Ebee X, SQ, Classic & Plus| Price, Manual & Parts
Xiaomi Fimi A3 5.8g 1km fPV GPS Drone Review