When it comes to building your drone, finding parts become a complicated problem. But DJI has made it very simple with the launch of DJI F550. Now, you don't have to search for the components place to place. DJI F550 is a fully disassembled drone that with all the necessary components. If you are a hobbyist and want to make your drone, this could be a perfect fit for you.
DJI calls this drone design, Flame Wheel and there are three main versions, you would be getting in this series. They are F330, F450 and the F550. The F550 is the most popular one, probably because this one is hexacopter and other two are quadcopter. All the models have the same features, but you would see some changes in design and 550 provides better stability in comparison to others. What, I love about this drone that there are immense possibilities when it comes to its videography and photography, you can take it to the new level.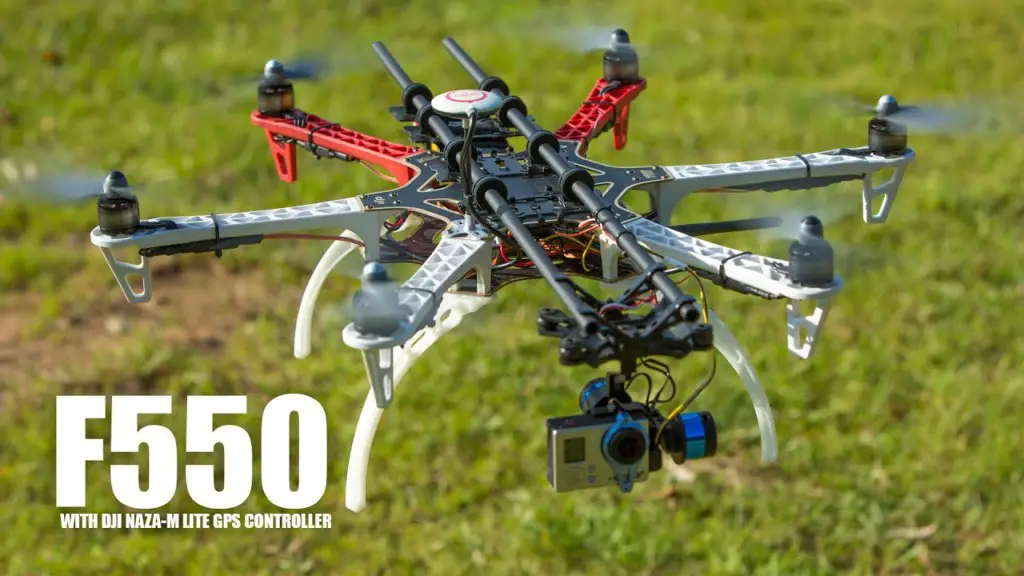 It gives you perfect DIY experience, and you can do the customisations at your disposal. You can also extend the functions of your drone by adding some extra modules.
However, this drone doesn't entice anyone. You might ask, "Why would I buy a disassembled drone?" But some drone enthusiasts, it is a perfect option as they love doing DIY. There are some other companies as well which sell the fully assembled customised drone at your disposal. Whatever, extra features you want, they would do it for you.
Flame Wheel has solid frame arms with PA66+30GF ultra strength material design that makes it more durable and resistant to any possible crashes. The frame design is constructed in such a way that you get ample space to install the autonomous system. Flame wheels in three colours that include Red, White and Black.
So, if you want to make your drone and showcase in front of your friends, this drone is for you. Take your creativity and innovation at the next level. Customise it at your disposal. Below are some of the items that you will be getting with the F550 Kit.

Frame Arms: They are made of extra durable materials. They are built of PA66+30GF, which is known for its high durability. Though, when it comes to aesthetics, they are not that good, but flame arms do the job very well. You also get strong PCB material that also reduces the chance of damage.
PCB Wiring: You also get integrated PCB wiring that allows you to easily wire battery and other parts of drone.
Room for Customisation: It comes with large assembly space that gives enough space for your creativity. You can fit an autonomous system and other stuff to bring your imagination into reality.
Drone is Colourful: Frame comes in different colours, and you can choose you like. The options are white, red and black.
Modules: It is a perfect hobbyist solution, you can build the drone of your dream. For GPS, you can use the Naza-M control system, for stabilisation, you can go for H3-2D gimbal and DT7 for remote controlling.
Technical Specifications
Flame Wheel Model: F550
Frame Weight: 478g
Wheelbase: 550mm Diagonal
Takeoff Weight: 1200g ~ 2400g
Propeller Recommendation: 10 × 4.5in; 8 × 4.5in
Battery Recommendation: 3S~4S LiPo
Motor Recommendation: 22 × 12mm (Stator size)
Which one is better? F550 Vs F450?
When it comes to stability, both the drones have good stabilisation. However the size and payload capacity in both will vary. F450 RTF is smaller in size and can fly up to 15 minutes. The gimbal and FPV both are same as F550. If you are looking for more options, then you can go for F550 as it gives you a smoother and better flight. If you are using Naza V2 controller, then it allows you to control the hexacopter with five motors in case one dies. As it has six motors that will lead to less flight time than F450. But, It's an excellent DIY choice as it provides you with more space to experiment with.
Which one is better NAZA Lite Vs NAZA V2?
You get two options to choose from when it comes to controlling system; NAZA Lite & NAZA V2. Both have inbuilt GPS receiver and fits perfectly with F550. However, NAZA V2 gives you better stability, and most of the high-end users prefer it over Lite version. NAZA V2 allows you to work with different DJI Products. It can work with DJI zenmuse gimbal, iOSD Module and iPad Ground station while Naza Lite doesn't support any one of them. Naza V2 is an advanced version of NAZA Lite.
NAZA V2 costs a little bit more, but it also gives you more options to experiment with. So, if you want to build a drone with advanced features, then it could be the right choice for you.
How to Assemble the F550 Drone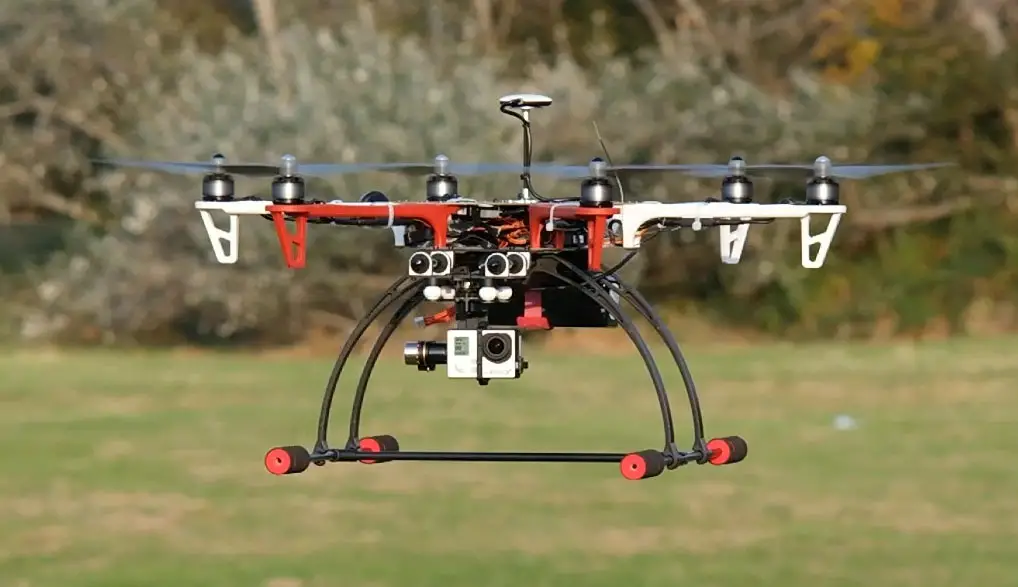 Once you purchase the kit, you would be getting several items with this. It would include six motors, a drone frame, 16 propellers. You would also be getting a package of 6ESCs with all required screws. Battery strap and power cables would also be there.
While using the batteries, keep in mind which propellors, you are going to use. Because the propellers for three cell and four cell battery are entirely different. With 10 inch propellers, you can use 3s Lipo battery, and 4s lipo batteries are for 8-inch propellers.
Tools Required: When it comes to assembly, you will need some extra tools as well. Keep everything handy. You will need solder, flux and soldering iron. If you are new to drone DIY, don't get overwhelmed by it. I would highly recommend reading the instructions correctly before you start fiddling with it. Use the PCB Connections properly.
Crosscheck the Connections: This is the significant thing, you have to cross check all the connections before doing the installation. Also do the soldering properly so that it doesn't come off very quickly. Remember, while flying the drone is going to see a lot of flips and turns. So, if you don't want any motor to stop during flight, make sure you do the soldering job right. If you are not good at it, you can take help of someone who knows it because in aggressive and high-speed flying, it should not come off.
Read the Manual: You can download the manual from DJI from DJI Official website.
In the manual, they have clearly explained what needs to be done. How to attach ESCs, autopilot and other components on the frame. Legs of the drone should be attached on the bottom side where all the electronic components have been soldered.
Installation Process: Firstly, you have to attach the motor on the ESC then controller installation needs to be done at the bottom of the board. Also, make sure that everything is facing in the right direction. The controller inputs should face the rear part of the drone. Once the controller mounting is done, you can download and install the latest software from the DJI website. If everything is working right, it means all the connections are made right.
Then, you have to mount the battery and GPS on the board. Cross check the direction of propellers; they should move in right direction. There is a proper way of installing the propellers. They are in pair and labelled at the bottom so that you know which prop will at which end. If there is a mismatch in propellers, the drone will not take off, and in the worse case, it might tumble down before take off.
GPS is Important: This is also a critical process. Installing it is straightforward. Mount it properly. If you have any confusion, go through the manual again. Take GPS as the backbone of drone, a simple mistake and your drone will be in trouble. Once, the proper mounting is done, calibrate the compass and test your flight.
AFFORDABLE ALTERNATIVES (RECOMMENDED)
Watch the Video till End
So, this was the basic installation of the drone. If you want to add more creativity to make a next level drone, then you can add gimbal as well. You can also add GoPro camera mount for amazing videography and photography. If you are a newbie, I would recommend to go with the basic setup first, try to understand the drone and gradually you can customise and make a better version of it.
I hope you enjoyed this article. If you need any help, you can ask your questions in the comments below. Till then…
HAPPY DRONE DIY!!!

Read More: