A lot of people have been talking about this drone since the last couple of months. It has high-end features, which makes it a good competitor of companies like DJI, Holy Stone, and others. What i love about this quadcopter that it is a very affordable quad comes with some great features.
It comes with VR Goggles, which makes flying this drone an amazing experience. The immersive flying experience that you get is breathtaking. And overall, it costs less than $200. It has advanced GPS positioning system that gives it a very stable flight, and you can easily handle it even though you are a beginner in flying quads.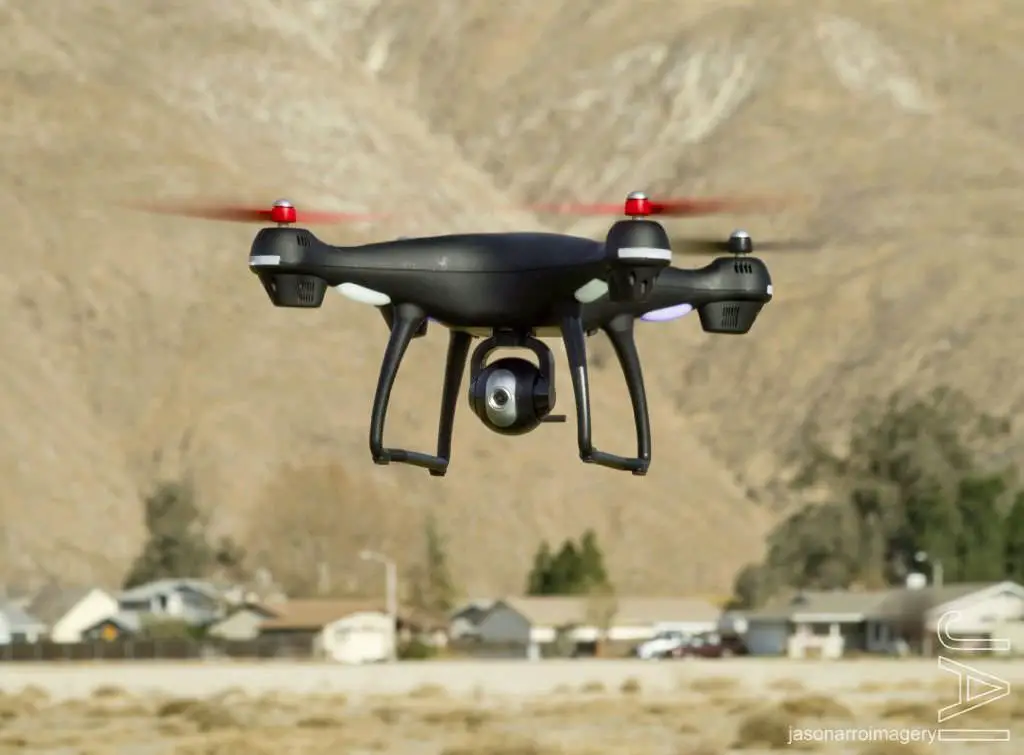 Though a lot of people are having an issue with the drone, the reason is they don't know how to calibrate it properly. We'll dive in detail in the later section. Though it has other advanced features like Follow Me Mode, RTH Function, and Auto Takeoff but don't compare it with DJI. You have to compromise with precision and accuracy. Below is the list of items that you would be getting with the product package.
Promark GPS Drone
Remote Controller
Camera
VR Goggles
Blades (four Spare)
Blade Guards
Landing Racks
Tools for Screws
USB Cable
Battery
Technical Specifications
| Promark GPS Drone | Specifications |
| --- | --- |
| Weight | 3.2Kg |
| Flight Duration | 12mins |
| Speed | 8.9m/s (Max) |
| GPS | Yes |
| Motors | 4 |
| Video Resolution | 720p |
| Flight Distance | 500m |
| Batter | 300mAh |
| Price | Check Here |

Promark GPS shadow drone Review
In this section, we'll talk about different important aspects of the drone that you should be aware of. So, let's dive into each section one by one.
Promark GPS shadow drone App
IOS and Android both support its app. It is very easy to use and has a very simple navigation. Promark GPS App allows you to enjoy the live stream, record videos, and capture pictures. Though there are some glitches in the app, that company is working upon. You can download the Promark GPS shadow drone app from here.
Battery
It comes with 2500mAh battery that provides you decent flight experience and you can have a decent flight experience without any glitch. Though, it's recommended to buy a separate battery as well.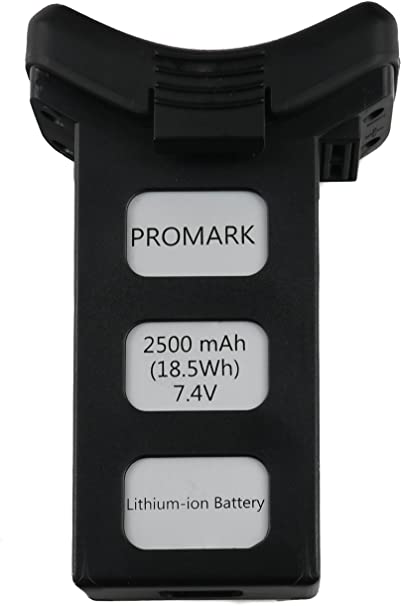 Immersive Flying Experience
This quadcopter comes with 3D goggles that give you the chance to enjoy the FPV experience. It is also very comfortable to use, fits perfectly to your face. Though, the FPV range is lesser than the actual range of the drone. If you want to have an immersive experience, i would highly recommend you to go with a complete kit that includes VR goggle. You can download the user manual over here.
Follow me technology
It also has follow me technology, which allows the drone to follow the moving subject and create very cinematic footage. It is an advanced feature, and you'll take some time to master it. Make sure when you are using the follow me mode, there are no trees around it because you don't want your drone to crash in a tree.
Camera Quality
It comes with a 720HD camera which gives a very good picture quality with a sharp image. The field of view is 120degree that provides a decent wide-angle view, which is great.
Promark GPS shadow drone parts
You can buy the replacement parts below.
1- Promark GPS Shadow Drone Mother Board Parts
Promark GPS shadow drone All Issues
A lot of people are facing an issue with drone flight stability. But, the problem is people are not doing the calibration properly. Watch the below video till End, and it will resolve most of your problems.

Conclusion
We have covered everything that you need to know about this quadcopter. You have any suggestion or questions; you can let us know in the comments below. We'll try to respond as soon as possible.

Trending Drones of the Month
Potensic D88 foldable drone Review