In the last few years, we have seen a surge in the drone market. According to BusinessInsider, Drone Industry holds a promising future.
Drone companies are working hard to make advanced drones at affordable prices. And SG700 is one of the drones at the beginner level.
When we talk about the cheap quadcopters with good high-end features, then you can't ignore the SG700. It is a very good-looking drone with a white color body and black color propellers.
It has received really good reviews online and is one of the best drones for beginners. It also has a 2MP HD Camera, and you also get real-time FPV transmission.
When it comes to drone control, you get two options: you can operate it through the remote controller or with virtual controllers in the App.
If you are a beginner, I recommend you stick to RC only as App virtual controls are not that smooth.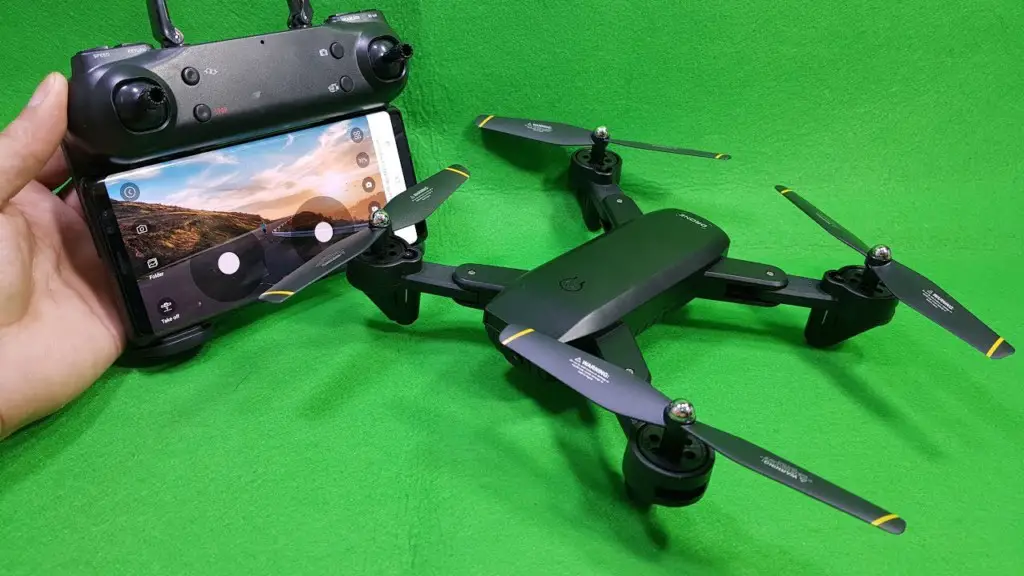 There is also an option for tilting the camera by changing the angle. This, you have to do manually before flight only. It comes with a big battery, and you get around 7-9mins of flight duration.
When it comes to advanced features, the list is unending; you get headless mode, one key return, 3D flips, and much more.
The quadcopter also flaunts its barometer altitude hold, which helps you click the pictures free from the jelly effect.
I would say that if you are a beginner and learning to fly the drones, then Sg700 could be a good way to start.
However, it's not very stable in windy conditions, so keep the weather into consideration before you take it off.
A couple of people complained about receiving a defective product, in case you get the faulty product, don't hesitate to ask for the replacement.
When it comes to building quality, the plastic used seems to be of decent quality.
The drone can survive minor crashes. It is a kind of drone that will fall and fly again. Below are some of the items you would be getting with the package.
Sg 700 Quadcopter
Remote Controller
3.7V 750mAh Lipo Battery
Spare Propellers (4)
USB Charger
Propeller Guard
Screw Driver
User Manual
Technical Specifications
| SG700 Drone | Specification |
| --- | --- |
| Material Used | ABS |
| Motor | Coreless motor |
| Camera Quality | 2.0MP/0.3MP |
| Modes | Follow Me, Headless, Altitude Hold |
| Default Controller Mode | Mode 2 |
| Flying Range | 150m |
| Charging Duration | 60-80mins |
| Flight Duration | Up to 10mins |
| Price | Check Here |

SG700 Drone Review
Build Quality & Design

SG700 comes in a foldable design which makes it compact once the hands are folded. The drone also looks pretty good when it comes to its aesthetic look. It seems as if you are holding a high-end drone.
The ABS material is used in the drone, making it sturdy and durable. The quadcopter can easily survive minor crashes. It's quite difficult to find a drone with this decent build quality at this price range.
Below is drone folded and unfolded dimensions.
Folded: 65*65*30mm
Unfolded: 90*85*30mm
Battery Specs

When it comes to drone battery, you get a 1000mAh lipo battery, giving you around 9mins of battery backup. However, the battery takes around one and a half hours to fully charge.
You will need 3 AAA size batteries for the transmitter that you have to buy separately. You can also buy spare batteries to have consecutive flights without any glitches.
Keep in mind the battery safety; don't store it in hot and cold areas. Don't overcharge it. If you use a different charger, use one with the same ampere and voltage reading.
You can buy an SG700 Drone replacement battery over here.
Multiple Modes

You also get multiple modes with the drone, which allows you to take your creativity to the next level.
Some modes are easy to use, while others will take some time to master. Let's dive into some of these modes one by one.
One Key Landing & Take-Off: When you are a novice pilot, the drone's chances of crashing is higher during takeoff and landing. Here, it will be taken care of by the quadcopter autonomously. Just click the take-off button on the controller, and the drone will start hovering.
RTH Function: It also has an RTH feature that helps you bring back the drone at a locked home position. Many times, if a drone goes out of sight or you lose connection. In that situation, you can click the RTH button, and the quadcopter will come back to you.
3D Flips: The quadcopter can also do the 3D rollover, which adds fun to the flight experience. You can impress your friends by showing this skill. While doing this trick, make sure that the drone is at a suitable height from the ground and read the manual properly so that you know how to do it properly.
Headless Mode: With Sg700, you get headless mode as well. It is very helpful for beginners. In the starting, it's very confusing to track the nose and tail part of the drone. The headless mode allows you to operate the drone with the same controlling no matter the orientation.
Remote Controller

Here, you get a unique black small transmitter with a phone holder at the bottom. It is a 2.4GHz wireless remote control, and it works with a Wifi connection.
You get four channel options to control the drone. The quadcopter controlling distance is from 50 to 100m.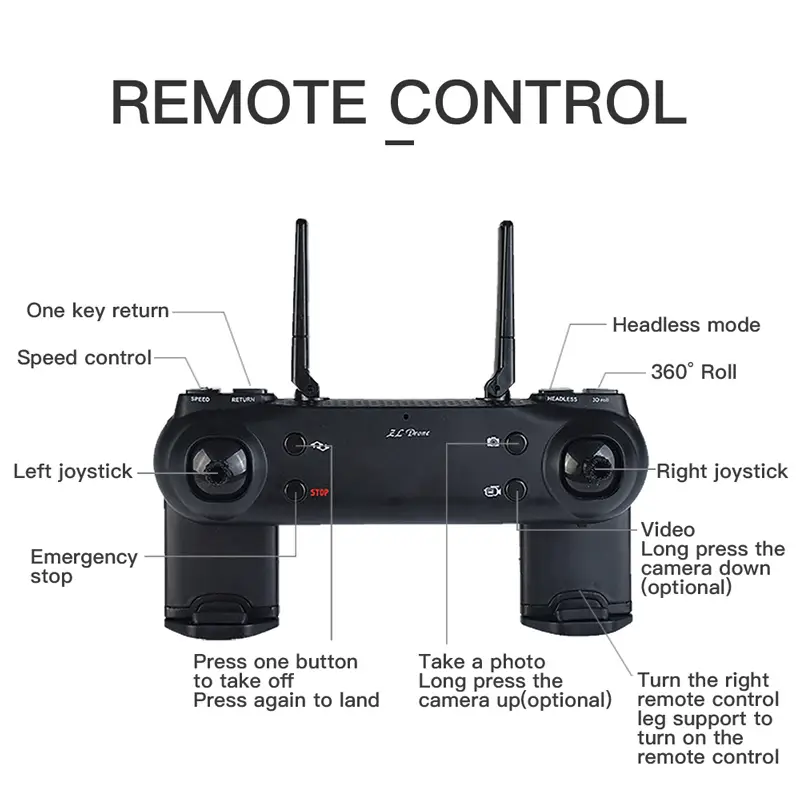 Flight Performance

The quadcopter has pretty good flight performance keeping the price into consideration. You can fly it indoors and outdoors when it's not windy. You can fly it in forward-backward, left-right direction.
You also get FPV mode real-time transmission, allowing you to see things from the drone's perspective.
For glitch-free transmission, keep the drone under the 50m range only.
Multiple Camera Options

You get multiple camera options with the drone. You can choose between the 480P and 720P options.
However, don't expect a very high-end camera quality, but it will suffice the beginner's requirement.
This quadcopter will teach you the shot and frame composition so that once you move on to a higher-end drone, you have any idea about how to handle the camera besides handling the drone.

Watch the Video till the End
BETTER & AFFORDABLE ALTERNATIVES (RECOMMENDED)
Conclusion
I would say that it is a very good quadcopter to start with. It is very easy to learn. If you think of gifting it to a kid or your friend, this could be a perfect birthday gift.
Though drone boasts a lot of advanced modes, a few of them are a bit tricky to use. The drone costs less than $50, and you won't regret it if you crash it after a couple of flights.
If you are looking for alternatives, below are some options to try. If you have any doubt, you can let us know in the comments below, and we'll try to respond asap.
If you are a Marvel fan, you will love this DJI Ironman Drone.  Here is the list of all drones under .55lbs, which doesn't need FAA registration.
Till then… Happy Flying
Trending Drones