Security is one of the most important parts of our home. Whether it's a surveillance system, night vision camera, or a doorbell, today, in this post we'll talk about one of the best selling wi-fi video doorbell security systems by Eufy Company.
This wi-fi doorbell has 2k HD Camera and some really advanced features which give you better clarity about any real-time response. It's a one-time investment, and you can use it for years to come without any monthly fees or hidden charges. For its installation, you need to have existing doorbell wires.
Nowadays, all important parts of our lives are controlled by smartphone whether it's an air conditioner, lighting and more. Now with Anker's Eufy, you can easily control the wireless camera through your smartphone. There are a lot of wi-fi doorbells in the market, but this is one of the best one. It also has some advanced features like motion detection and faces recognition that we'll discuss in detail in the below sections.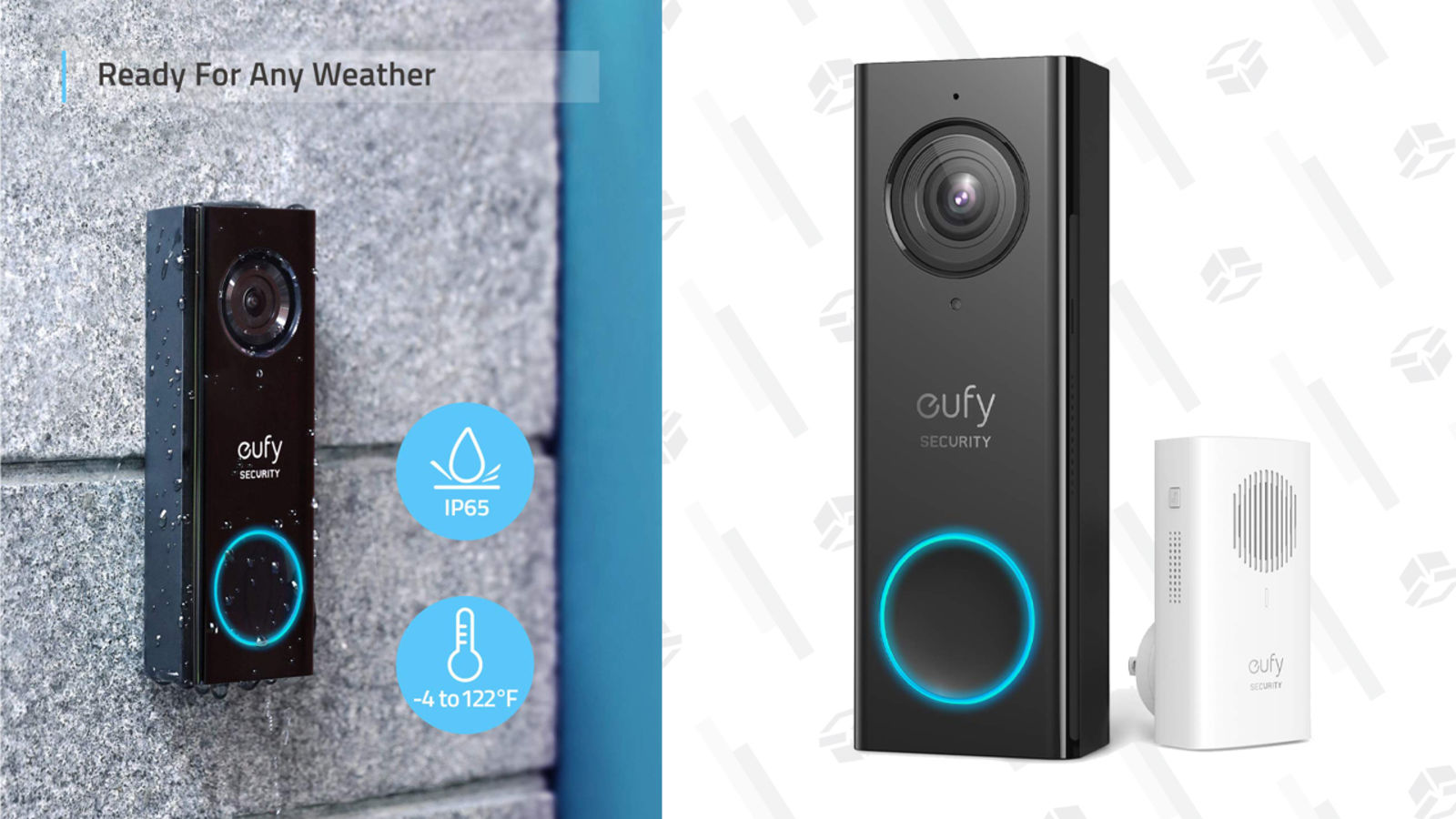 It has a camera with 2k resolution (2560 x 1920 resolution) which saves data in 4GB local storage. Its 160-degree viewing angle gives you the broader view, and the aspect ratio that you get is 4:3.

Features
Let's talk about some of the important features that you should know before making the purchase. We'll discuss each aspect one by one, and in case you have any doubt, you can let us know in the comments below & we'll try to respond as soon as possible.
Video Quality & Transmission
It comes with very good video quality and provides you the 2k (2560 x 1920) resolution. It also has distortion correction, which removes the jitter from the video. It's two-way the audio system provides you the real-time response to anyone who approaches your door.
Smart Alert System
It has an advanced alert system with AI technology. Its high tech algorithm is very good at detecting the face and body shape. It gives you the alert only when a human is there and not when there is a stray cat or dog. There are also some smart detection zones which track only those motions that you need to worry about.
Clear Vision
What i really appreciate about this camera is its clear vision. Its facial snapshot notification is very useful, and you can quickly check that who is at the door. It also gives you better clarity by allowing you to see the 3 seconds of prior footage, which helps you in avoiding any unwanted activity. It also works pretty well during the night and low light conditions.
Maintenance & Affordability
It is a zero maintenance device. Once installed, you can use it for years. There is no hidden cost included with the product. You also get free electronic chime with the product. It has a total of 8 different themed ringtones. You can also adjust the volume as well.
Storage
Your data is kept private through encryption. You get 4GB internal storage that can't be expanded though.
Alexa Compatible
It is also Alexa Compatible as well. Ask Alexa to show your front door. You can use the Google Voice Assistant as well. You can record up to three instant responses which make the interaction easier.
Conclusion
If you are thinking of buying a wi-fi video doorbell, it could be the right option to go for. It has received really good reviews online and comes at a really affordable price. Its facial recognition and two way transmission makes it very easy to use.
For more information, you can read the reviews online. In case you have any doubt or confusion, you can let us know in the comments below. We'll try to respond as soon as possible.
Trending Drones