Hubsan H107D drone comes with coreless motors, and its high speed makes it a perfect beginner racing drone. It costs around $100 and has some advanced features, making it a perfect drone at this price range. It is also one of the best drones under 250 grams, meaning that you can use it without registration.
In other brands, you have to spend thousands of dollars for a drone capable of h107d.
It also has a tiny camera that transmits your FPV System, and you get a more immersive experience. It has decent build quality; good quality material is used, making the drone more durable, and it can easily survive minor crashes.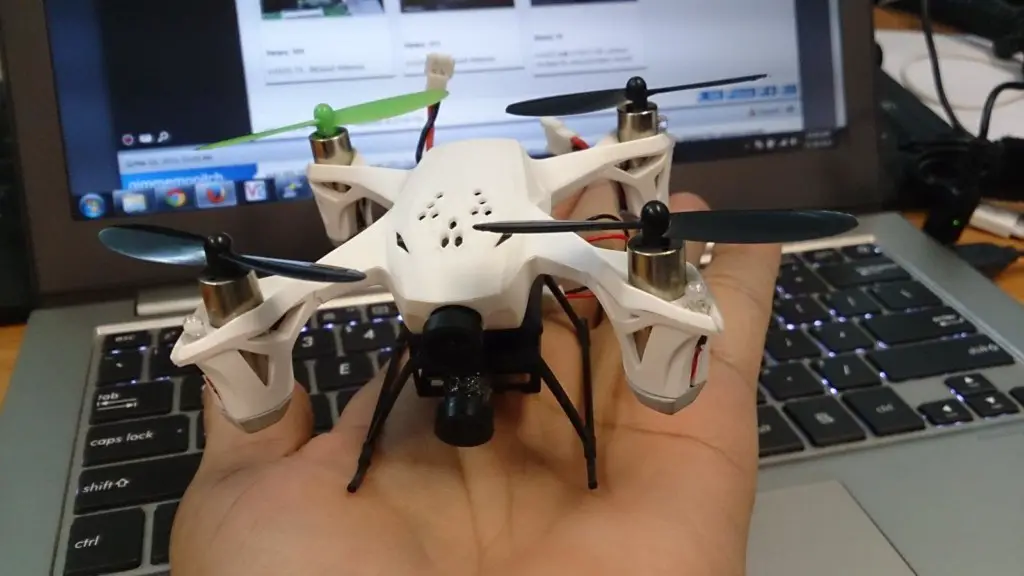 You can also fly this in low light conditions as it comes with 4 night LEDs. I really love the drone because you can quickly charge the batteries and get 8-10mins of flight duration.
We will talk about other important aspects in detail in the review section. Read the complete article, and in case you have any questions, you can ask in the comment below. We'll reply as soon as possible. Below is the list of items that you get with the package.
Hubsan H107D Quadcopter
FPV transmission System
4 Spare Props
USB Cable
Battery
Protective Cover
User Manual
Technical Specifications
| Hubsan H107D | Specifications |
| --- | --- |
| Dimensions | 135 x 135 x 43mm |
| Speed Mode | 2 |
| Weight | 58g |
| Resolution | 720P @30fps |
| Battery | 3.7V 520mAh LiPo |
| Charging Time | 30 minutes |
| Flight Duration | 8-10mins |
| Range | Up to 100m |
| Price | Check Here |

Watch the Video till the End
Hubsan H107D Review
In this section, we'll talk about the different important aspects of the drone, including build quality, camera specs, battery backup, performance, and much more. So, let's dive into each of them one by one.
Build Quality & Design
It is a compact drone with 4.7 x 4.6 x 1.25-inch dimensions and weighs around 1.5 ounces. It comes with a 380mAh battery protected by a solid case.
It also has a tiny camera as well. It is ready to fly a drone, you take it out of the box, and you are good to go. It also has blue and red LED lights that help you keep track of the quadcopter orientation.
When the controller is making a connection with the drone, the lights will blink once the connection is made, it will become solid. When the battery is low, at that time also, you'll see the lights blinking.
What is a bit weird about the drone: there is no power ON & OFF switch? The drone will start once you slide the battery and make the power connection.
It has a 2MP low-resolution camera that fits the body's front part. It is ducked inside, which keeps it safe from any kind of crash.
Flight Performance
The quadcopter is quick. Once you get control of the speed, it is really fun to fly. It can reach speeds up to 10mph, which is decent enough considering the beginner drone. It is very responsive to the controller; make sure that you don't push the throttle too hard.
The quadcopter is suitable for both beginners and experts as you can change the speed and fly it at your disposal. You can also do flips and rolls with it. Keep in mind that the drone is at a suitable height when doing it.
Camera Specifications
You should not expect much from the camera. It has a very low-resolution camera, and the video quality is not that good enough. It records in 720P, and you might not be very happy with the footage.
When flying the quad in FPV mode, the range is around 30-40 feet which are not very good. If you fly the drone out of the range, the transmission will stop, and you might also lose control over it.
You can also playback video on the controller, making the previewing bit easier. The footage you get is not worth sharing on Insta or other Social Media. But, you'll learn a lot about the shot and frame composition with this drone.
Battery
It has around 7-8mins of battery life, so I would highly recommend buying some spare batteries as it will give consecutive flights without a glitch. It is a very small drone, and the battery you get is 380mAh.
When the battery is low, you'll see the light blinking on the drone. There are a couple of things that you have to keep in mind regarding batter safety.
Keep the battery away from humidity or hot places. If you use a different charger, make sure it has the same voltage and ampere reading.
You'll be getting a USB charging cable with a battery that will fully charge the battery in just half an hour.
Maintenance
As it is a very quick drone, you'll see the crashes once in a while. But, what is good is that it is a low-maintenance drone, and with some spare parts, you can repair it by yourself as well.
All the replacement parts like props, motors, and others are available at the price range of $5-10. The replacement battery costs around $20 that are also worth the investment.
It is recommended to fly the drone at a slow speed for a couple of flights. Once you get control over it and get used to its responsiveness, you can use it in expert mode. It will decrease the chances of crashes significantly.
Pros & Cons
In this section, we'll brief you about the pros and cons. You can go through it quickly. It covers the advantages and disadvantages of the drone. So read it properly, to know both sides.
Pros
The drone is fun to fly as it can perform stunts, and you can showcase it in front of your friends.
It is lightweight, and you can easily carry it from one place to another.
Controlling the drone is pretty smooth. Even though you are a beginner, you can fly it perfectly after a couple of flights.
Considering its features, it is a very good deal at this price range.
It also has FPV glasses compatibility, LED lights, & an imaging sensor. It has low maintenance, and you can fly it in low light conditions.
Cons
As we have mentioned that the drone is pretty lightweight. I have only recommended an outdoor flight when there is no wind.
The battery backup is not good. You will need some spare batteries so that you can fly it at least for 15-20mins when you are on the ground.
People also complained about the inaccuracy of its modes. One problem is that the drone becomes unresponsive while flying in safe mode.
The quadcopter range is only up to 100m. As soon as the quadcopter goes out of the range, you'll lose connection.
There are a few better alternative options in the market at this price range.
Better Alternatives
Conclusion
This is ready to fly a fun racing drone. If you are a beginner and want to buy an affordable drone, this could be a good one to start with. It has low maintenance; you can easily repair it every time you crash the drone by buying some spare parts.
It also has the FPV feature, which is not very advanced, but you'll get the taste of the first-person view.
This could be a perfect gift for a teen. Flying is real fun, and you can also do some flips and rolls with it. Let us know in the comments below. What is your opinion about this drone?
Trending Drones
Yuneec H520 Commercial Drone Review
Top 10 Drones for Real Estate Photography & Videography
Sensefly Ebee X, SQ, Classic & Plus| Price, Manual & Parts
Xiaomi Fimi A3 5.8g 1km fPV GPS Drone Review
Xiaomi fimi x8 se 4k GPS Drone Review