I have been hearing a lot of buzz about this drone technology since the last couple of days. This is a drone developed by Australian Company named DefendTex. What is cool about this drone that you can launch it with your M320 Grenade launcher and which can be lethal to your enemies in the combat.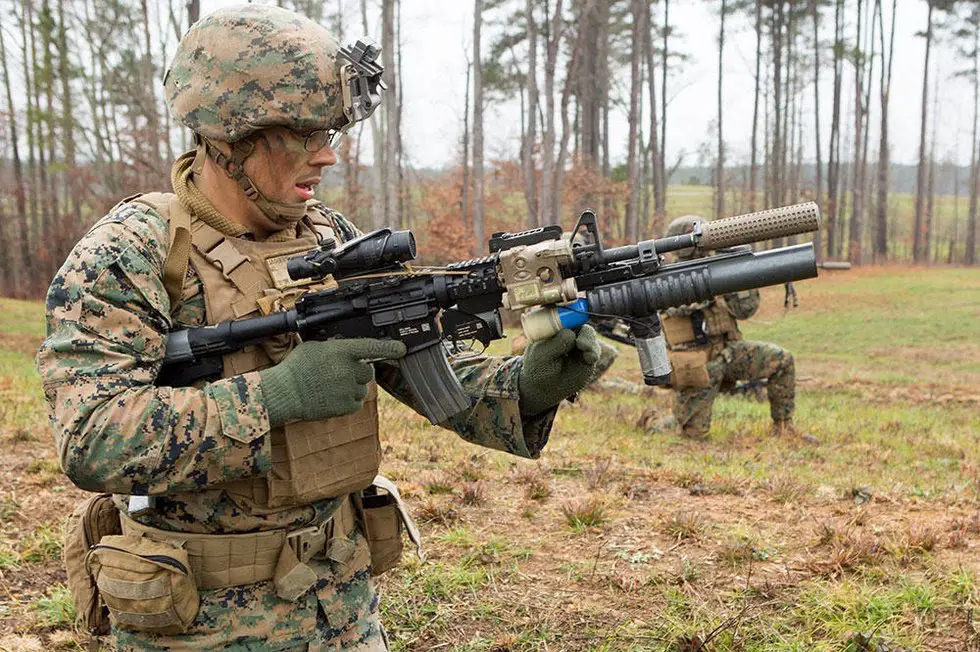 Once you fire shot in the air, Ancillary DefendTex Drone D40 will transform itself into a quadcopter. This programmable drone can be used for many purposes, which really opens up the different types of opportunities. Below are some of the payload options that you can go for.
Camera
Anti-Armor Charge
Fuel-Air Bomb
Smoke
Other Explosives
According to the company, this drone tech is very cost efficient, considering all of its advanced features. It uses the advanced ISR munition technology and can be used for an observation mission.
Maneuvering Flight Time: 12 mins
Observation Time: 20mins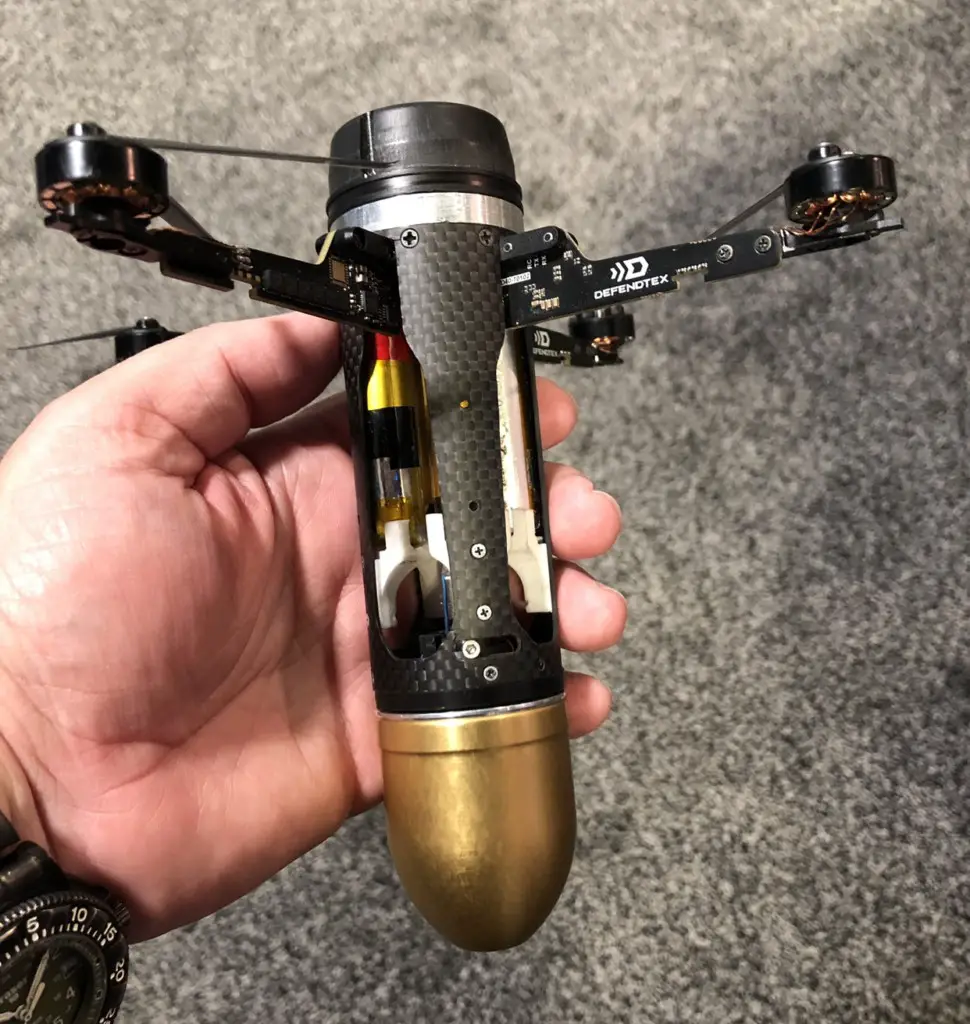 Advanced AI Technology
According to several sources, the armed defendtex D40 drone can be linked with other drones and can carry out the swarm attacks. It will have a devastating effect on the enemy. We don't know yet how this sync gonna happen, but if it does, then this tech is definitely going to be very useful for defense forces. There are also blade nano drone available in the market which you can use for recreation purpose.
Affordability
We only have seen the glimpse till now, and we don't know what would be the price tag. Whether it would be available for the public or not? But, according to the company claims, it is very economical.
Various other options
According to the company, they have also made the drones from 12 gauge shotguns and mortars of 81mm. There is no certainty as such till now; we only have to wait to see what exactly other options are available by the company. But, it would be really cool to see the tech like this available in multiple formats.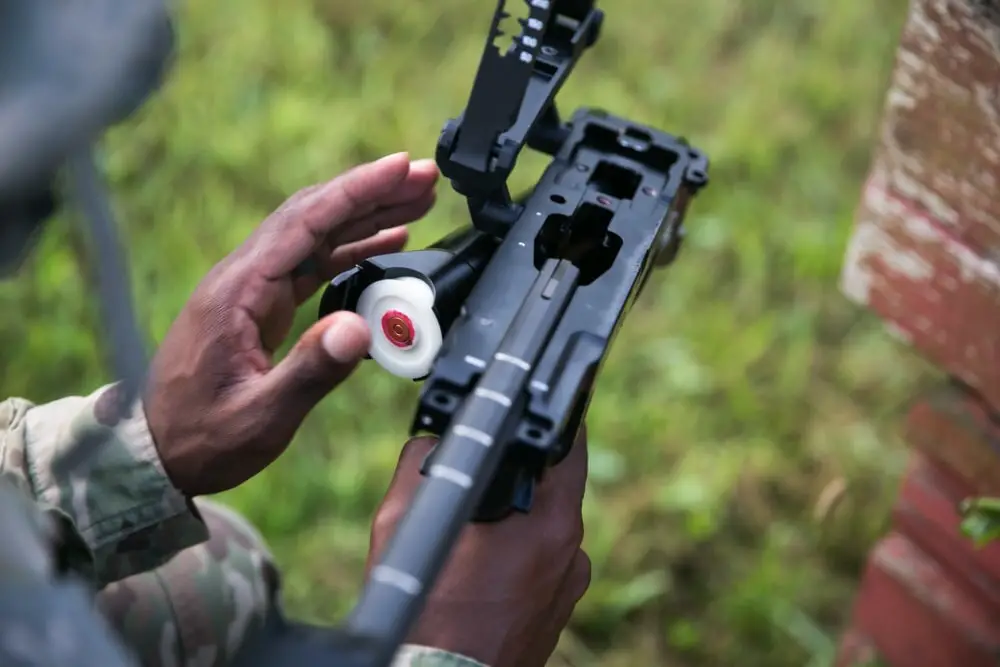 Flight Duration & Range
As it is getting launched in the air by the launcher itself, no battery power is consumed in its take off and which allows it to have a better flight time. It gives you the 20mins of loitering and 12mins of flight time, which is really decent considering its capability of carrying the different payloads.
Apart from having a decent flight time, it also gives you the long-range access, which is around 10km. As, these kinds of drones are mostly going to be used in defense technology, having a good range like this changes the game. For more information, you can visit here.
Different Payload Options
You can change the payload options with the drone. You can use the camera, smoke, fuel-air, smoke, Counter-UAS and much more. It allows you to use this tech at your disposal. A single drone can serve multiple purposes.
What is unique about this tech that it can be used with several other drones and attack the enemy in a group as a swarm.

This drone can kill | Watch the Video till End
FAQs (Must Read)
Apart from buying this tech, where else, i need to invest?
You have to buy the grenade launcher as well.
Would it be available for the public or only for Defence purposes?
For both, probably.
Instead of launching it through the grenade launcher, why can't we let it fly by itself?
Then, the battery would be consumed in taking off against the earth gravity, and that will decrease the flight time and range as well.
Do we have any drone under $40?
This is one of the best quadcopters under $40 in 2020.
What other cool techs we have in the drone industry?
You can check out the below video.
What are the best drones to gift someone?
You can choose among Star Wars, Bat Wing or Torpedo drone.

Trending Gadgets in 2021