Drone fishing has become popular in the last couple of years. It has grown popular among fishing professionals and amateur enthusiasts as well.
If you are a hobbyist fisherman, you probably would be excited because these drones have taken commercial and recreational fishing to an entirely new level.
These drones do everything for you. They carry the payload at the right place, you can see the fish from the top, and once you are sure about the abundance, you can drop the bait. The drones help you in location scouting to never miss the best spot.
Most of the time, you put the line on a hit and trial basis and hope you will get the fish, but the drone gives you surety, your search for the best locations, and once you are very confident about the drop point, you can release the bait.
There are a lot of companies out there, which have started making drones for fishing. Apart from buying a fishing drone, some people also like to make their own by adding extra fishing accessories.
These drones allow you to go fishing in the areas where manually going becomes quite tricky. This alternative use of RPAS will inevitably replace the traditional Kontiki system, as anticipated by fishing experts. It also allows you to go with multiple bait hooks, taking fishing to a new level.
When it comes to drones, there is a common misconception among people, they believe that drones are only for photography and videography, but they can be used in various fields at an extensive scale.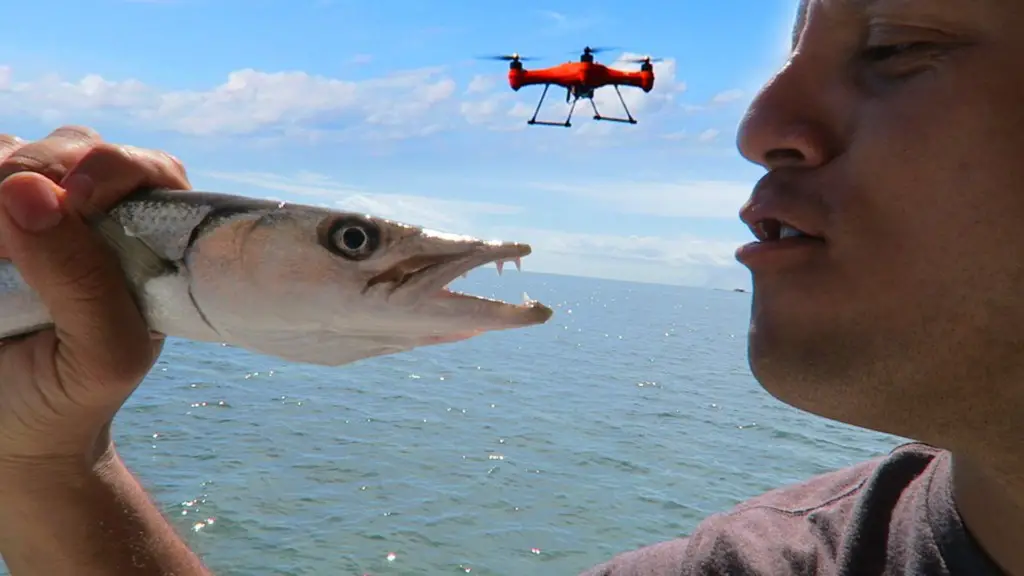 However, if you are new to drone technology, using them for fishing could be tricky for you at the starting.
So, if you are a newbie, it's recommended that you get good hands-on experience with the drone then only use it for fishing purposes. Also, keep in mind that you adhere to all drone regulations. Breach of any law can get you in serious trouble.
This article will try to cover everything; you need to know about drone fishing. We will cover "drone fishing setup", "release mechanism", "best fishing drones," and much more. So, read this article thoroughly. If you have any suggestions or doubts, don't forget to let us know in the comments below. We'll try to respond as soon as possible.
Things to Keep in Mind Before Buying a Fishing Drone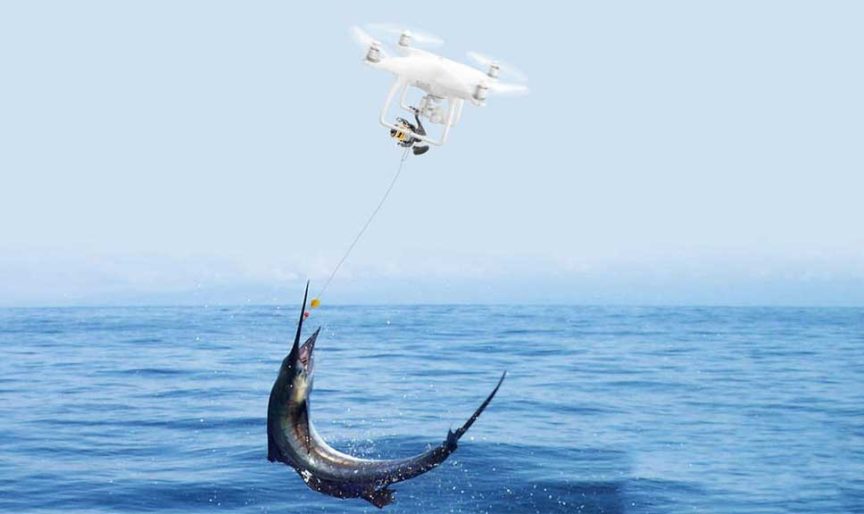 This section will talk about the features that you should look for before buying a drone for fishing. You can't buy any random drone and start using it for fishing; instead, there are a couple of things that you have to make sure that your drone has. So, let's dive into those aspects one by one.
1- Altitude Hold: This is one of the most important things you should look for. A drone with a good altitude hold gives you better precision, and you hit the right spot.
Most of the time, when you are fishing and it's windy, the drone to & fro movement can be a big obstacle. A good altitude GPS feature gives you more precision and accuracy in dropping the bait.
2- RTH Feature: You never want your drone to be lost in the ocean. If the drone is not waterproof, you surely don't want to put your $1000 drone on a stake.
This Return to Home feature is super useful; once you cast your line out, with a single click, the drone will start coming back to the home position without any glitch. The drone feature is a must for your quadcopter to ensure its long life.
3- Build Quality: You always want your drone to be visible to you. The smaller plain color drone can easily go yours out of sight.
Larger and colorful drones can be seen from a large distance. This will help you in sending your drone at a longer distance. You can also buy a lot of skins available online that can be put on the drone to increase its visibility.
4- Price: If you choose that is built especially for fishing, it could cost you a perfect amount of money. If you don't have any problem spending $1500 to $2000, then you can go for one of these. Otherwise, I would recommend buying a normal drone and later on customizing it at your disposal.
5- Payload Limit: This is also a critical thing that should be considered. How much weight drone can carry? The drone should be capable of carrying at least 300-500 grams.
Less than that is not a good choice. Few high-end drones in the market can carry up to 1.5kg. So, choose the drone which suits best to you.
6- Battery Life: Also, make sure that the drone comes with good battery life. So that you have enough time to take it to the right location, one more thing, the more payload it carries, the more time duration will decrease subsequently. So, you have to do a little bit of maths as well, so that it gets back before it runs out of battery.
7- Drone Transmission: The drone transmission depends on the controlling range of your quadcopter. The drone should fly up to 500metres from the controller.
More than that is a plus. Though, the longer the controlling range, the more costly drone will be. So, I would say, try to balance everything and get the one that fulfills all your requirement.
Bait Dropper Accessories
A lot of people have been asking about the drone fishing release mechanism. If you are among those curious people, then read this section properly. We have also embedded the video so you can watch for more clarity and understanding. There are two options that you can go for.
Either you can buy a drone dedicated to fishing completely, or if you already own a drone, you can build your fishing mechanism as well.
Though it might seem very overwhelming at the starting if you know what accessories are required and how to put them together, you can get it done very easily. This mechanism helps you to cast the fishing line.
Once the bait is fixed in the fishing line and the loop is tied correctly, then you can fly the drone to cast out the line, and once you reach the right location, you can open the pin and trigger the release. Below are some of the important drone fishing accessories that drive the fishing release mechanism.
1- Rod Holders: Sometimes, you have to wait so long that holding the rod becomes quite hectic, right? So, to avoid the pain, I would highly recommend rod holders. It could be beneficial if you are out there fishing alone.
2- Proper Trace Set-Up: If you didn't do proper trace setup, you might end up line tangling, which could be hectic to transport. Use the right number of baits and sinkers that will help you in having headache-free fishing.
3- Fishing Rod: If you are using a drone for fishing, then you can go for any rod that you like, but when it comes to drone fishing, you can't pick any random one. There are a couple of aspects that you have to keep in mind. Rod and line weight should be more than 10kg. It should have an overhead spool to avoid any. At last, go with a line length that is at least 60-70 meters more than the cast length.
4- Fishing Tackle: Use only Standard hooks and sinkers. Also, make sure you have the right fishing trace setup and knots.
Drone Fishing Release Mechanism | How to rig drone for fishing
This section is dedicated explicitly to the drone fishing release mechanism, and we will also cover how to rig your drone. So, the first and foremost thing is to get a decent drone that has all the essential features, good battery life, controlling range, altitude hold, and enough payload capacity. In the last section, we will dive into the best drones for fishing in detail. So, for now, let's dive into using the fishing release mechanism.
1- Proper Rigging: Drone rigging is very important to correctly cast the line. You need to create the attachment at the base of the drone. There is no thumb rule for this alignment, but the logic is to divide the weight evenly on the drone once it is in the air. Keep the attachment away from the gimbal and camera to avoid possible damage. Most of these drones come with legs. Use them for rigs.
2- Right Knots: Making the right knots is very crucial. The drone would be carrying at high speed and carrying the weight. Knots are made in such a way that they don't come off. They should be very secure as the complete release mechanism depends on them. Use the tape for fixing the center point. I would suggest cross-checking the knot's capability by flying it on the ground before taking it above the water.
3- Release Mechanism: This is the most critical step of the whole process. If this doesn't work correctly, everything is doomed. To use this, attach a release clip at the center of the base attachment. You can use the clip or other things that entirely depends on you.
The release clip will hold the fishing line, so make sure it is working properly. There are multiple options available online that you can go for. You can use the downrigger clip as it is adjustable, and you can carry different weights as well.
4- Fishing Line Attachment: Fly the bait out to the drop location. Once you are there, lock your reel and fly the drone out until the tension pops the release clip. You might want to test this a couple of times before actually doing it to know that the clip's tension is correct.
Once you have set the release mechanism properly, it's time to add the fishing line. Attach the fishing line to the release clip carefully and then unlock the reel so that line can be extended resistance-free.
5- Drone Maneuvering: Drone maneuvering is important to drop the bait at the right spot. You have to use the camera to see where the fish are. If you can see the fish jumping, you can drop the bait in between. If you are new to drones, I recommend mastering drone flying first and then only taking it out for drone fishing.
Make sure you are also monitoring the quadcopter when you are flying. It should not go out of the controlling range. If you lose the drone in the water, you can fill it back with the extra line, but by the time, it might have damaged the drone. So, buying a waterproof drone will put you on the safer side, and even though you lose it, there is nothing to lose.
Top 5 Best Drones for Fishing and Bait Dropping
This section will talk about the top five drones that are the best in the market for drone fishing.
These selections are based on their capabilities of carrying weight, controlling range, ease of use, and other important aspects.
1- DJI Inspire 2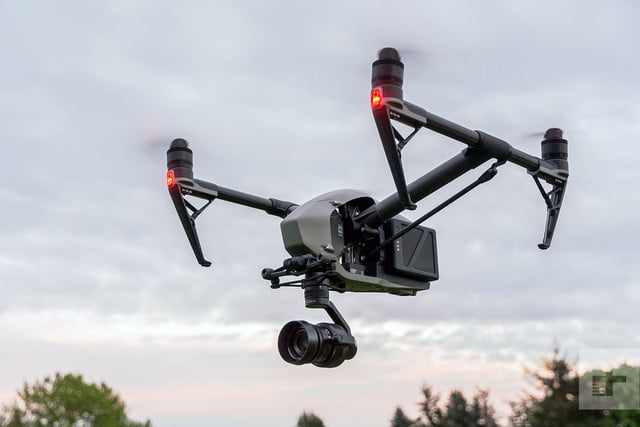 This is one of the best DJI drones. It comes with all essential features, with a good payload limit, flight duration, and much more.
It comes with Zenmuse X4S technology and other advanced features, but that will also cost you a good amount. If money is not an issue for you, then go for DJI Inspire 2 bundle.
It has advanced obstacle avoidance technology with CineCore 2.0 image processing. You also have modes like auto return and follow me, giving you more options to experiment with.
It allows a dual battery onboard that gives you seamless battery time. You can record in CinemaDNG and Apple ProRes both. The camera can shoot in 5.2k that can take your photography to the next level. Below are some of the things that you should know.
I would say it's a Lamborghini in the drone industry. It can reach 50 mph speed in just 4seconds, and the maximum speed, it can fly up to 67mph.
It can capture the video at different bit rates like H.264 and H.265, allowing you to choose the right option.
You also get an FPV camera with two-axis stabilization. This drone is best suited for fishing. Once you buy the kit, you will be getting all the required accessories.
This is a huge drone and costly at the same time. This drone is recommended for professional flyers, and you can use it for commercial fishing purposes. Don't get overwhelmed by its size. Read the instructions before setting up the rig.

2- Swellpro Waterproof Splash Drone 3
This is an amazing waterproof drone specially built for fishing only. The drone is by Swellpro company and is very popular for its great fishing features.
Some even call it one of the best fishing drones ever made. The company claims it is the world's first all-weather suitable modular waterproof drone.
It has a full HD 4K camera, which is waterproof too. It uses two-axis gimbal stabilization, and it can land on water without getting sunk. It has a solid frame that doesn't let the water go inside.
It has carbon fiber props with 620kv motors that make the drone more efficient and give you one of the best performances in the market. Below are some of the important things that you should know about this drone.
The controller has an inbuilt LCD screen that gives you a live feed without any glitch. You can spot the fish from the top and drop the bait correctly.
It has ample features that can take your creativity to the next level. You can try to follow me, RTH, altitude hold, tap fly, and other features as well.
I love this drone because you can also take off the drone from the water. So, there is no constraint for this quadcopter. It gives you freedom; you can land and take off wherever you want.
It has both GPS and GLONASS and carries up to 1kg of weight enough for carrying a large bait.
It works well on any water, whether it's salty or fresh. According to the company, you can also fly it in the rain, snow and any weather.
The flight duration you get with a quadcopter is 16minutes. There are different modules for long fishing lines and bait dropping. You can use the mode which is required.
The payload release mechanism is sold separately. So, you have to spend extra bucks for it.

3- DJI Phanton 4 Pro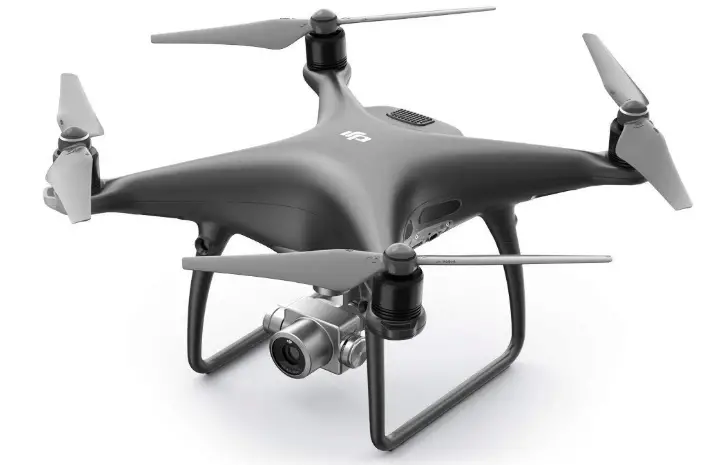 If you are looking for an affordable drone for fishing, then DJI Phantom 4 Pro is the best choice. The drone is lightweight and can reach a height of 400 feet — the forte is that it comes with good battery life. You can fly it for up to 30minutes.
This drone is compatible with different climates. It can withhold the temperature from 32-104 degrees. The drone can carry up to 1pound of weight. You can also handle the quadcopter with the controller and with your smartphone.
What makes this drone stand out from the crowd is its battery backup. Sometimes, finding fish in the huge ocean takes a lot of time, and for that, you need a good amount of time to scout, and that's what this drone gives you.
The quadcopter has very good stability as well. You can control it easily and expect a good altitude hold even in windy situations.
The drone is easy to fly. If you are a beginner, you can also use it for flying. It has a good built quality and a longer flight duration.
Though, when it comes to payload capacity, you won't be happy with its ability. It can't carry a larger weight hence very little chance of capturing the big fish.

4- Yuneec Typhoon H Pro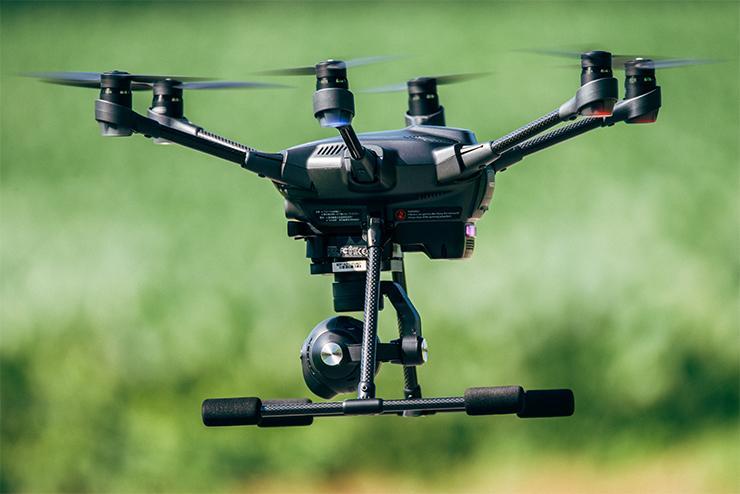 The Typhoon H Pro will cost you around a thousand bucks and is good for fishing. It comes with some incredible features, and that's why it is on our top five list. It has a powerful ST16 controller with an inbuilt 7-inch display that allows you to see the live feed without any glitch. For Joystick operation, it has 2.4Ghz transmission, while for live link video, it has a 5.8 GHz transmission.
What makes this drone more unique is that it comes with Intel RealSense technology that gives you smooth transmission though the controller is miles away from the drone. It also provides a 3D mapping that could be useful for finding the best spots for fishing. Below are some of the other important aspects that you should also be aware of.
The quadcopter comes with a good obstacle avoidance system that eliminates the chances of any possible crashes.
It has a 4k camera with CGO3+ gimbal stabilization. You can also capture still photos in 12MP.
It also has retractable landing gear, which ensures minimal damage. So, if your drone meets any collision, it will reduce the chances of any damage to your camera.
The drone is not recommended for beginners. I would say you should have a little bit of experience with drones if you are starting with this. First, get some good hands-on experience with this, then only take it off for flight.

5- 3DR Solo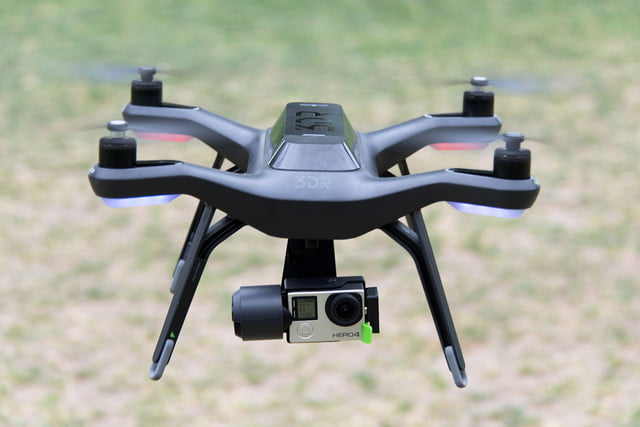 3DR also makes its name in our top 5 fishing drones. You can also call it the best budget drone. It can carry a decent payload and drop it at the exact location. The quadcopter has a solid build quality and also looks good.
According to online reviews, the company also has good customer service. It could be a good choice if you are a beginner at drones. It can flight around 15 to 20 minutes that is not very good but decent enough at this price range.
The quadcopter gives you flexibility regarding video quality, as you can use GoPro Hero 4 and 3+. The compatibility with the GoPro takes this drone to the next level. The drone dimensions are 18"x18"x10" inches, and it weighs around 3.3 pounds.
It has features of Auto landing and Takes Off. You can choose among multiple modes, including Smart Shots, Orbit, Follow Me, Cable Cam, Selfie, and many other modes.
The drone has a transmission range of up to half a mile that is enough distance to carry your fishing line.
The drone can also be used for indoor flights as its LiDAR obstacle avoidance technology reduces the chances of any possible crashes.

Conclusion
We hope this article will have helped you. Now, you would be having better clarity when it comes to drone fishing. Always follow the drone guidelines and regulations, don't take it off in restricted airspace. The drone is fun, but a silly mistake can cause you serious trouble.
So, Fly Safe and let us know if you have any doubts in the comments below. We'll try to respond as soon as possible.
FAQs(Frequently Asked Questions)
Is it legal to fly a drone at night?
Yes, you can fly the drones at night commercially and recreationally. But, make sure you also adhere to all the regulations simultaneously. If you are a newbie, I would not recommend this at all because flying a drone in the night is a lot more difficult than flying in daylight.
Can I fly a drone in a public park?
Check with local authorities before flying your drone in a public park. Keep the drone around 400 feet above the population to reduce the chances of an accident.
What types of loads can fishing drones carry?
They can carry baits, fishing lines, nets. It all depends on the requirement. Make sure that the payload is within the limit of drone capability. The more the weight, the lesser time the drone battery will last.
Is drone fishing legal?
It depends on the local rules. You must have a fishing license. If you are not sure about the laws, you can your state official website for more information.
Can I use the regular drone for fishing?
Yes, you can. But you have to rig it properly, as we mentioned in the above section.
Read More: