DJI is the dominating company when it comes to drone market. No other company till now been able to match their high-end drone performance. Mavic Pro has gained a lot of popularity since its launch. Mavic Pro got released in 2016. It was one of the foldable compact drone that made drones easy to carry. UAV Industry literally achieved new heights after its launch.
This first generation drone in Mavic Series is really capable of capturing some really cool shots. DJI is always known for making some fantastic drones, but experts always criticized it for making drones bulky and difficult to carry. But, with the launch of Mavic Pro, DJI have shut their mouth and have really revolutionized the drone industry.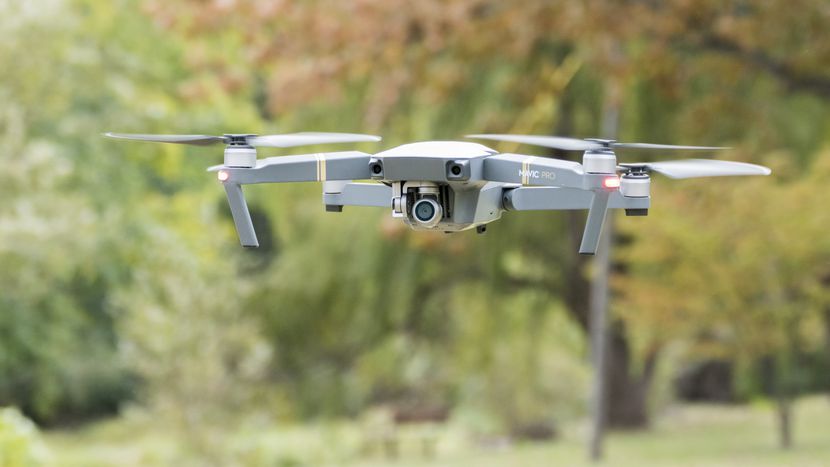 It is loaded with all the features that you need. It weighs less than one kg, you can shoot 4k stabilized footage, fly it up to 7kms, brushless motors make it quieter and much more. Today in this article, we would discuss everything you need to know about this drone. If you have any doubt or suggestions, don't forget to let us know in the comments below, we'll try to respond as soon as possible.
DJI Mavic Pro Camera Specifications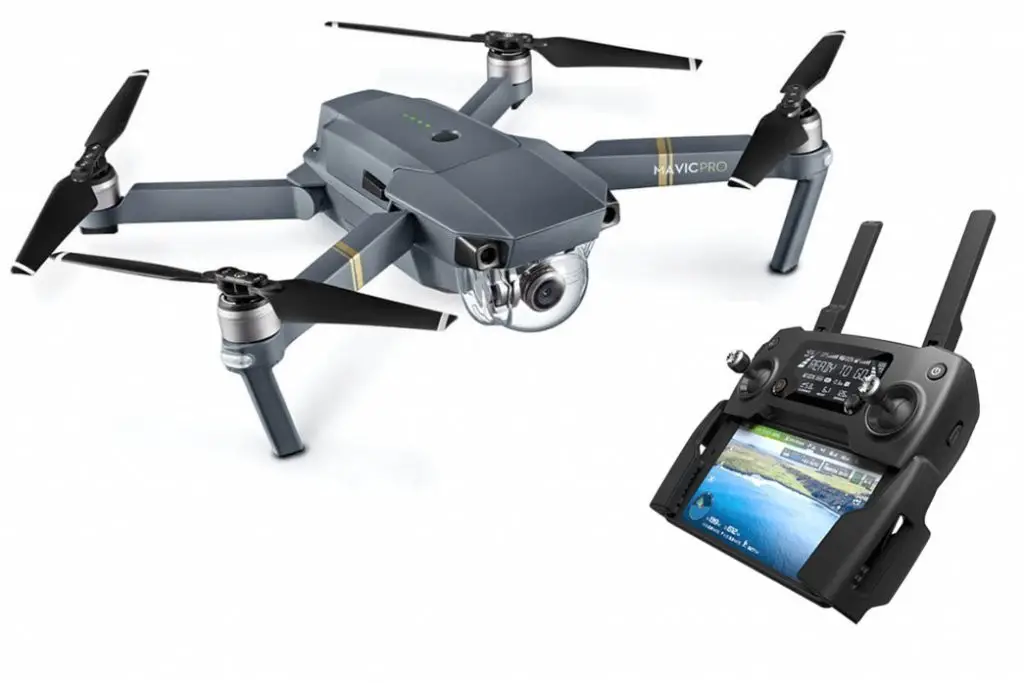 DJI Mavic Pro comes with 3 axis stabilization and capable of shooting in 4k, UHD and 1080P with 96 frames per seconds. The camera is 12.35 megapixels and has CMOS 1/2.3″ sensors.
What I love about this drone that focuses can be manually changed at your disposal that gives you more control over the camera. The manual focus adjustment feature, you won't be getting in Spark and Air as well. You might face a little bit from because of its sensor size because that doesn't give too much room for ISO Adjustment. In photography mode, the ISO can be adjusted from 100-1600 while in Videography Mode, it can be adjusted from 100-3200.
Though, because of ISO, as soon as you hit the ISO above 100, you might see the noise, but at the same time, it also allows you to shoot in the night time.
When it comes to shutter speed, it ranges between 8s to 1/8000 while capturing the photo while in video mode, the highest is 1/30 s. The camera operating temperature is in between 32° to 104° F.
Flight Modes
Mavic Pro comes with a lot of intelligent modes that allows you to experiment with the camera and get some more cinematic cool shots. So, once your drone is ready to fly, Open the DJI Go 4 app. Then on the left-hand side screen, you would see three different options. First one includes Auto Land, then RTH and then third button looks like Remote Controller. Tap on that one, and you will be able to access all the original flight modes.
1- GESTURE mode: This mode allows you to have controller-free selfies, just with your hand. So, once you have put your arms to confirm, you will hear that Active Controller Mode is turned on. At the start, you might find it strange, But don't worry it won't follow your move, it will only follow the gestures. Once you make the gesture, the light under the drone will start flashing, and you get three seconds to pose before it clicks the picture.
2-ACTIVE TRACK mode: This mode allows you to click pictures or make the video of a moving subject. Once you opened this mode, the box will lock on the subject then Click OK on the popup. Now Mavic Pro will start following the subject wherever it goes. You can start or stop the recording with DJI App or Controller.
3- TAPFLY: Tapfly gives you the pulling in and out shots. It's very simple to use. You just have to select the frame in the screen and then click ok to fly. Then it will descend or ascend keep the subject framed at the center. You can also adjust the speed with a slider, but at the slow speed, you get more cinematic options.
4- TRIPOD mode: This mode is used by professionals in capturing the beautiful landscape. It makes the drone movement slow and that allows you to capture the smooth video footage.
It gives you more control over clicking pictures at the same time. You can easily decide the frame and composition.
5- CINEMATIC mode: This allows you to have a pan shoot smoothly. If you are panning around a subject, a hard stop can make it more jittery, and it won't look good. Then, there you can use this mode and have a smooth start and ending at the same time.
One thing that you have to keep in mind and that will come with a practice that you have to analyze which shot has to be used where. You should anticipate what you want in the footage. And then wisely using the combination of all will help you in getting the perfect video that you want. You can know more about best drones for kids over here.
Technical Specifications
Drone Style – foldable Quadcopter
Max speed – 40 mph (65 kph)
Battery – 3830mAh Lithium Polymer
Flight Time – Max 27 minutes
Range – Max 4.3 miles, 8 miles (Total flight)
Camera – 12MP 4K with 1/2.3″ CMOS
Storage – Up to 64GB micro SD
RC Operating Range – Max 4.3 mile

Mavic Pro Accessories
A lot of people have been asking what accessories, they would be getting with the kit and what else they have to buy from the market.
If you want the full accessories, you can go for Fly More Bundle, or you can also choose specific things depending on what you need. For more protection, you can buy the sleeve, they have the excellent build quality and provide protection to your drone from dust and scratches.
There are other accessories as well that includes ND Filters, Sun Shade Remote Controller, Propeller Guards and much more.
If you buy the whole kit, that might be a bit pricey for you. If you don't have any budget issue, you can go for it. Otherwise, I would highly recommend to go for individual accessories, choose what you actually need.

DJI Mavic Air Vs. DJI Mavic Pro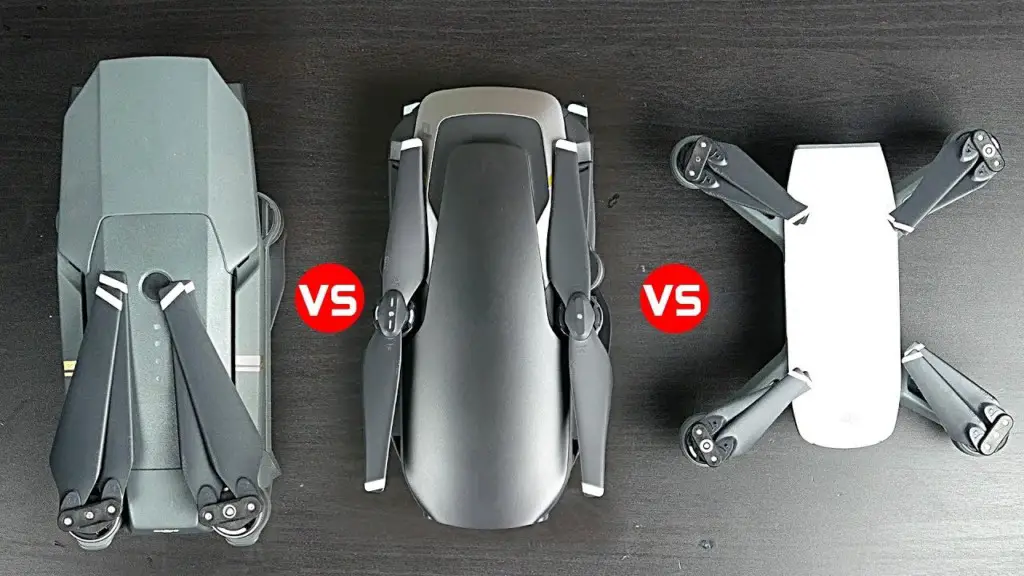 This is the Question that a lot of people have been asking, since very long. In this section, we would be covering all the significant difference between Mavic Air and Mavic Pro.
1- Design & Build Quality: When it comes to design, both drones are small and compact. Both drones come with four propellers. If we compare both the drones, Mavic Air is half the size than Pro and also lighter as well. So in terms of build quality, I would say that "Mavic Air is the winner."
2- Applications: Both the drones come with Ready to Go DJI Mobile App. There is no difference as such in-app experience, though you will find some different options when it comes to flight modes and other features.
3- Indoor & Outdoor Flying Experience: So, before you start flying your drone indoor, a good drone experience is highly recommended. As we know that Mavic Air is smaller than the Pro, Flying Indoor would be convenient for Air than the Pro. Though, Mavic Pro comes with better battery backup. So, For an outdoor experience, Mavic pro is a winner.
4- Ease of Use: Both the drones can be controlled from your smartphone. For more immersive experience, you can use the FPV Goggles. Hand gestures also work fine with both the devices.
If we take the sensor into consideration, then Mavic Air has better obstacle avoidance capabilities than Pro.
Improved Sensors give you more control over your flight. Here again, Mavic Air is a winner.
5- Battery Life: Mavic Air comes with 21 minutes of flight time while Pro comes with 27 minutes of flight time. Here, Mavic Pro is the winner.
6- Price: When it comes to price, The Mavic Air is $200 cheaper than the Mavic Pro.
Mavic Pro: $999
Mavic Air: $799
7- Video & Photography:  They both are capable of recording video in 4k. Mavic Pro can record up to 30fps while Air can record up to 24fps. Mavic Air gives you the capability of capturing the high motion subjects. If you want to capture the racing event from a top view, then Air can do a much better job than Pro. When it comes to the field of Vision, Mavic Pro provides a 78.8-degree field of vision, while Air gives 85 degrees of field of vision.
Video Bitrate is 60mbps in Pro while 100mbps in Air. ISO range is the same for both the drones that are 100 to 3200.
Both have a 12-megapixel camera, can record in JPEG and DNG. Both are also capable of single shot, panorama, and many other features.
Conclusion
There are other alternatives as well in the market that is a better option than Mavic Pro. You might prefer Mavic Air or Mavic Pro 2. So, read their review as well and make your decision wisely.
Watch the Video till End

Read More: