When it comes to affordable drones, the Eachine Company is known for making some high-end drones at the lower price. In this article, we will talk about Eachine E61 Mini drone also known as Eachine E61HW Mini. The quadcopter is made up of good quality ABS plastic, and when it comes to color options, you have black, red, white and blue.
What I love about these cheap drones that they are good for kids. Even though, you crash them you will not regret it because they come at around 30-40$ and you have nothing to lose. When I started flying drones, I crashed a couple of them at the starting, and that was excellent teaching, and then I moved such an advanced drone like Mavic Pro.
So, it is essential to have some experience in these under $50 drones because you get good flying them, you can efficiently operate the high-end advanced quadcopter. You can  know more about best eachine drones over here.
Don't get confused with its low price tag, E61HW has features that will amaze you. You can control the drone with the app and can operate with the virtual controls as well. It also has features like altitude hold, headless mode, that takes the whole flying experience to the new level. You get 250mAh battery with the quadcopter that allows around 7-8mins of flight duration. Below are some of the items that you would be getting with the product.
Quadcopter (1)
Transmitters (1)
Spare Blade (4)
Battery (1)
USB Charging Cable (1)
Screwdriver (1)
User Manual (1)
Eachine E61|E61HW Review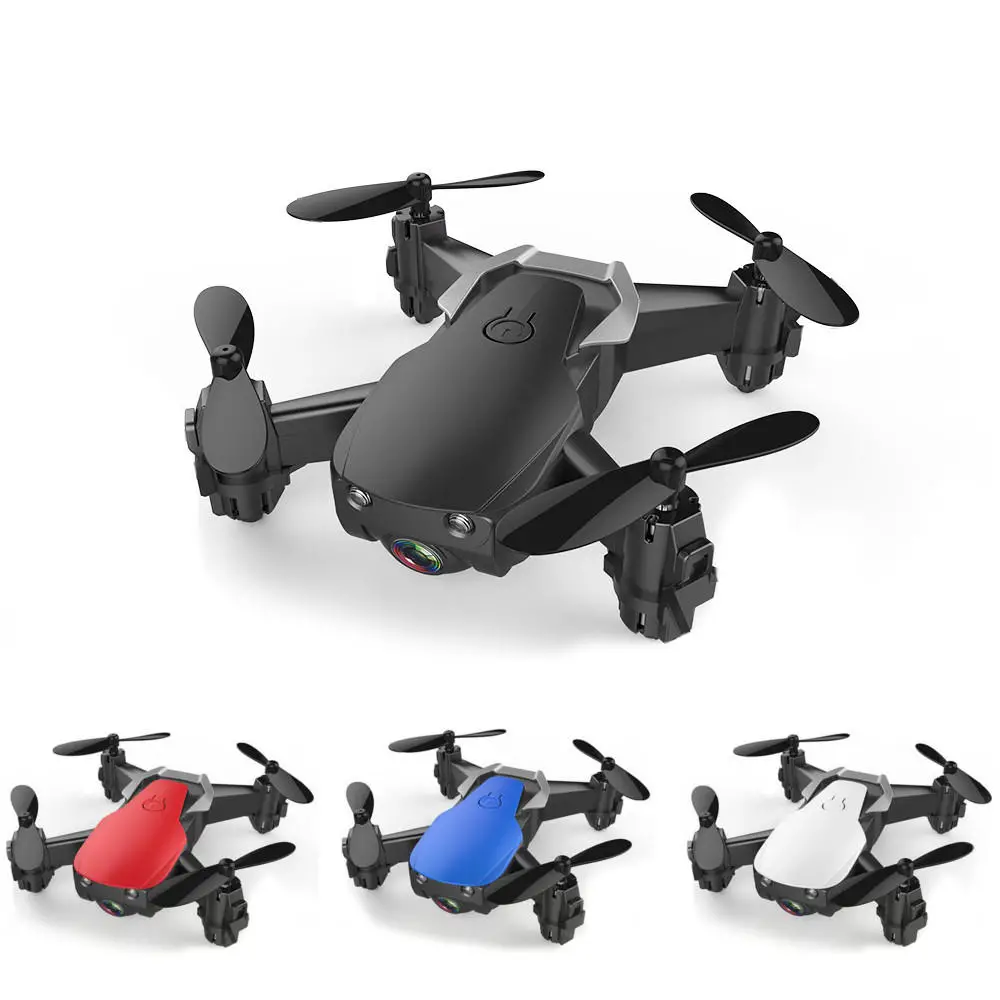 Today, in this section, we will talk about all the different essential aspects of E61 that you should be aware of. It will include camera capability, build quality, flight performance, E61 Manual, advanced features and much more.
1- First Person View & Camera Quality:
Though it comes with an FPV feature, you might not be pleased with the quality. Don't expect it to record a very high-quality image or video. But, if you are a beginner, it will suffice your requirement. It has a 0.3MP Camera, and you can not also make the manual angle adjustment. There is no SD Card slot in the drone, everything that you record will be saved directly to your smartphone only. To use the real-time transmission, you have to use the Eachine FPV APP; there you can set the transmission resolution up to 720P for the better live feed. The camera capability is not its forte, so don't expect any decent aerial footage from it.
2- Build Quality:
The company claims that it is made up of high-quality ABS plastic that makes it durable and give it a longer life. Its design resembles a lot with Mavic Air. At the front part of the drone, you will have two LED lights that will help you in tracking the drone orientation. The quadcopter is super , and it weighs less than 50grams. The drone dimensions are 11 x 11 x 3 cm. What I love about the quadcopter that its battery is protected by a protection board that keeps the Lipo safe in case you have any minor crash. It comes with USB Charging which boosts up the battery very quickly. Like other drones, you don't have to put the battery for long hours for charging. There are a few things that you have to keep in mind regarding battery safety. Don't use any other charger apart from the one you get with the product.
3- Advanced Features:
The quadcopter has a lot of advanced features. It works with the APP that you can connect through WIFI. At this range, it is scarce to find the drone with FPV feature, but this one gives you the mini quadcopter with FPV feature. It uses the 2.4GHz transmission frequency which is known for its anti-interference technology. So, let's dive into some of the drone advanced features one by one.
Altitude Hold: It comes with altitude hold that provides you the smooth and stable flight. When you want to hold the drone at a fixed position, you can leave the controllers, and it will stick wherever it is. It helps when you are flying a drone as a beginner. Sometimes, you don't know what to do. Then, leave the sticks, and it will hover at the same position.
Headless Mode: Many times, Novice flyers find themselves at the confused situation when they don't know what is the quadcopter orientation. At that time, you move the stick left, and it goes in the opposite direction. But with the help of headless mode, your controlling could be very easy; it would be the same irrespective of the drone orientation.
One Key Return: One essential landing and take off is also a great feature. Statistically, most of the crashes when you are taking off and landing the drone. But, this feature makes things easy for you. Landing and take off is taken care autonomously, you only have to take care of the drone when it's on the Air.
Multiple Speed Modes: There are also three-speed modes with the quadcopter that you will get. If you are a novice flyer, fly it at the low speed, and gradually, you can increase the speed as you master the drone.
Flips & Rotation: You can also do some cool stunts with the drone that will add fun to your flying experience. You can showcase these cool flips in front of your friends, and they were inevitably going to love it. It comes with six-axis gyro stabilization, that provides a smooth and stable flight.
4- Affordability:
This is the forte of the drone. The drone is available around $30, and after the discount, you can buy it under $20 as well. It only comes with one battery; i would recommend buying some spare batteries so that you can have consecutive flights without any glitch. If you don't need the camera feature, then you can go with the more affordable version of the drone that costs around $16.

5- Smooth Controller:
It has a very small controller that fits perfectly in your hands. The drone controller is powered by 3 AAA batteries that you have to buy separately. The build quality of the transmitter is not that good, so makes sure that you don't drop it. A silly mistake can disengage the wiring in the inside. For smartphone holding, you need to put it in the phone holder. The phone holder is not suitable for all the smartphone, so make sure you put the right one. If your phone is big and not getting fit in the holder, then don't try to expand the holder, it might break. There is a total of eight buttons on the controller, and each control is in the reach of your finger. Right shoulder button is for 3D rotation while the left one is for changing between the different speed modes.
6- Battery & Drone Performance:
Let's talk about battery performance first. The battery can be fully charged quickly, and you get around 7-8 mins of flight time after a full charge. Though, the company boasts about its "Return to Home" feature but still, it's not very precise when it comes to toy drones. Actually, when quadcopter doesn't have GPS, it becomes quite difficult to find the home location exactly. But, headless mode here would be a real help. When you are flying the drone outside, make sure that the weather is not windy otherwise you will end up having a completely rough unstable flight. But if you are gifting it to your kid, he is going to love the drone performance.
Technical Specifications
| Drone | Specifications |
| --- | --- |
| Material | ABS Plastic |
| Color | White,Black,Red,Blue |
| Frequency | 2.4G |
| Battery | 3.7V 250MAH Lipo Battery |
| Flight Time | About 7-8 minutes |
| Charging Time | 45 minutes |
| Camera | 0.3MP |
| Wheelbase | 8.5cm |
| Quadcopter Weight | 31g |
| FPV Distance | 50m |
Drone Pros & Cons
In this section, we will talk about E61HW Pros and Cons. It will brief you about the positives and negatives of the quadcopter. You can go through it and decide whether the drone is suitable for you or not.
BETTER & AFFORDABLE ALTERNATIVES (RECOMMENDED)
Final Verdict
This is a toy drone suitable only for kids. If you are an adult and looking for a beginner's drone, this is not a good one to start. Though, it has some advanced features as well that we have already discussed in the above sections.
It's not suitable for outdoor flights as it is super lightweight and can be easily blown away by the small wind. In the end, I would say that the drone is super cheap and there are very few drones with these many features at this range. You are not going to regret even though you crash it at your first flight. Below are some of the other good Eachine alternatives worth having a look.
There are also some cool gadgets that you can have a look. Here is the Power Bank Drone Phone. You can also have a look at the Most Popular Predator Drone.
Trending Gadgets in 2021