If you are looking for one of the best drones for kids, then you are at right place. Today, we'll discuss and compare the two best selling Holy Stone drones. They come at a affordable price. Even you crash it during the first flight, you probably won't regret it. In this article, we will compare Holy Stone HS170 vs. HS190 on several different aspects like build quality, flight performance, affordability, and more.
So, I would highly recommend going through all the sections, and at last, you can buy our recommendation. Below are two videos that give you the idea of differences in their flight performance.
Holy Stone HS170 | Watch the Video till End
Holy Stone HS190 | Watch the Video till End
1- Build Quality & Design
When it comes to build quality and design of both the drones. There is a significant difference between both of them. Holy Stone HS170 Predator mini comes in cobalt color with the shiny logo painted in the middle while HS190 comes in black and red color with a square body. What i love about HS170 design that it has curved landing legs that make it shockproof and very helpful in absorbing the impact while landing. HS170 also has propeller guards, which provide it the extra protection.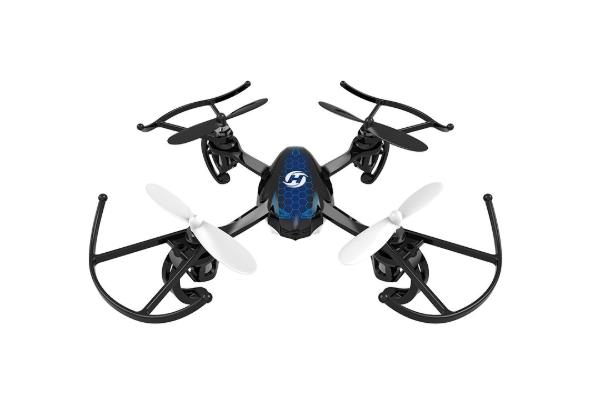 While HS190 looks very durable when you hold it in your hands, you can easily fold and unfold the arm. Its packaging is also pretty good what is so unique that it can be stored inside the remote controller. The build quality is good, and it can easily survive minor crashes.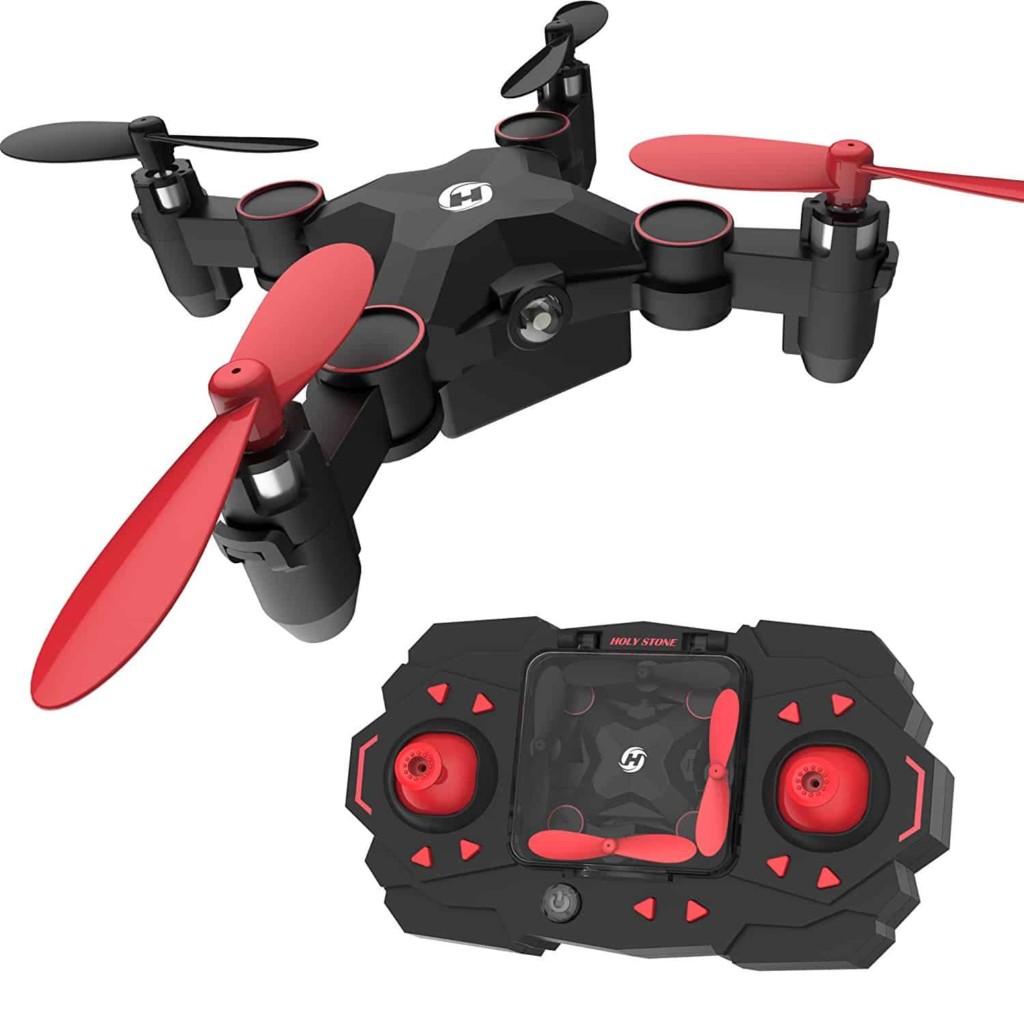 2- Weight & Dimensions
When it comes to weight and dimensions of the drone. HS170 is a bit bulkier than the HS190 and propellers don't fold as well. So, if you are looking for a more compact option that fits in your pocket, i would recommend you to go with HS190 because its portability is its forte and it can easily fit anywhere because of its compact size. Below are the respective drone dimensions and weight.
HS170 Dimensions: 13.5 x 4 x 13.5 inches
HS170 Weight: 15.2 ounces
HS190 Dimensions: 4.5 x 4.5 x 1.2 inches
HS190 Weight: 0.96 ounces

3- Flight Performance
When it comes to buying a mini drone, flight performance should be one of the essential factors that you must take into consideration. Both the drones are very easy to learn, and even though you are a beginner, you'll get hold of it after a couple of flights. But according to the users, HS170 has better stability because of its aerodynamic build. Both the drones have advanced features like Headless mode, & One Key Take Off, which are helpful for beginners.
There are three different speed options that you can choose for drone control. If you are a beginner, go with the slow speed and slowly you can move to a higher speed for more fun. There are some fun features as well that are only recommended once you get the excellent control of the drone; You can rotate the drone at 360degree at a higher speed. Below are the respective flight duration and range.
HS170 Flight Duration: 6-8mins
HS170 Flight Range: 60-80 meters
HS190 Flight Duration: 5-7 mins
HS170 Flight Range: 30-50 meters
4- Battery Specifications
HS170 runs on 350mAh batteries. And the best part is that you get two batteries with the package which allows you to have consecutive flight experience. It takes around 60mins to charge the battery.
While HS190 comes with only one Lipo battery but i would highly recommend you to go with an extra one. According to the company, it takes only 40mins to get fully charged, which is 20mins less than the HS170 battery charging time.
5- Color Options
There are not many color options when it comes to these drones. HS170 comes only in one color, which is Black&Blue color while HS190 comes in Black&Red Color. It's a kind of cons both the models. Because when it comes to kids drone, people want different options. So, if you are looking for different funky color options, you can look at other Holy Stone Models.
6- Wind Resistance System
As both the drones are tiny in size, it's not recommended to fly them in windy conditions as you will have a hard time controlling them. Though According to the Company, HS170 has better stability and wind resistance because of its aerodynamic design, you can fly it indoor and outdoor both. It comes with a 2.4GHz transmission system, which makes the drone very responsive to the remote controller. Its six-axis gyro stabilization makes it pretty stable as well.
While HS190 design is not very conducive to wind resistance because of its flat and square build, a simple blow will take it away. This model is only for indoor flying and outdoor only in no wind conditions. You can do 360flips with the quad, and it also has pretty decent altitude hold as well.
7- Speed Options & Headless Mode
Both the drones come with three different speed options that you can choose and fly the quadcopter at the speed that you are comfortable with. Both the drones also feature headless mode, which is a boon for new drone enthusiasts. Many times it becomes quite confusing to decide the drone orientation, and you push left, and it goes right. But, with headless mode, you don't have to worry about which direction it is facing, the controlling of the quad will remain the same. Also, it is recommended to go through the user manuals before you start using the drones.
8- Remote Controller
There is a significant difference between the remote controllers that you get with the drone. HS170 has a very old fashioned remote controller that a lot of users are not happy with. There is no marking on it; you have to read the instruction manual to read the button functioning. If you are a beginner, you might face bit problem, but if you have already flown the drone before, it won't be that difficult for you.
While HS190 comes with a better remote controller which has a built-in charging system which is unique, you can charge the drone from the controller, but that would drain the controller battery. It also doesn't have an inscription on it, so go through the manual if you are a beginner.
9- LED Lights
Both the drones have LED light System, which allows you to fly the drone in low light conditions. HS170 has different color lights, which help you in figuring out the orientation if you are not using the headless mode.
Though they have LED lights, still you'll have a lot of confusion if you are flying in the night. I'll recommend you to only fly in the night once you have good control over the quadcopter.
10- Price
Earlier when the drone came, HS170 cost around $50 but after discounted price, you get it around $30, which is equal to the price of HS190 (Price on 14th August 2019). The price may vary. For the latest price, Please check the Amazon.com
Conclusion
Holy Stone HS170 is slightly cheaper in price, around 22 dollars, as compared to Holy Stone HS 190 which costs around 24 dollars. While Holy Stone HS190 is foldable and is easily portable but Holy Stone HS170 cannot be folded. This is the main difference.
So, we have covered a thorough comparison between HS170 and HS190. Both drones have pros and cons. They are mini in size, HS190 is foldable while HS170 is not that foldable. They have received really good reviews online. You don't need FAA registration for both the models as they come under toy category and weighs under half a pound.
The drones are easy to use and suitable for kids and beginners. Comparing all the factors, our team has decided a winner. Check Our Recommendation below and find who wins the battle between HS170 and HS190.

Trending Drones
Best flight controller with GPS