Hi,
Welcome to my blog. This post is dedicated to the comparison between Yuneec mantis q and Xiaomi fimi x8 drone. We have everything that you should about these drones. We have compared different aspects like build quality, flight performance, camera capability, affordability, customer services and others.
Yuneec Mantis Q has a vision system in both downward and upward direction whereas Xiaomi Fimi x8 has a vision system only in downward direction. Xiaomi Fimi x8 has an ascent speed of 11.2 mph which is more than that of Yuneec Mantis which is 8.9 mph.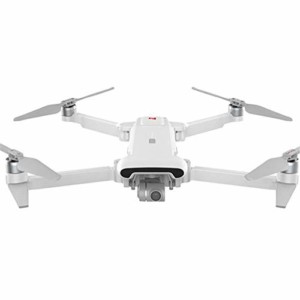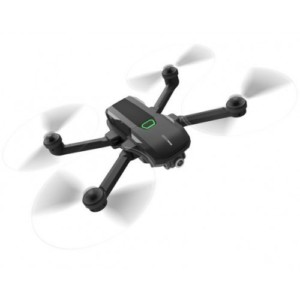 After rigorous research, we have also given you the best drone "Our Recommendation" at the bottom that you can have a look and see which is the winner drone.
Incase, you have any questions, don't forget to let us know in the comments below. We'll try to respond as soon as possible. Till then Be Safe & Fly Safe.
Drone
Yuneec mantis q
Xiaomi fimi x8 SE
Image
Package
Package
Package
Battery Included
One Battery
One Battery
Additional Parts
4 Spare Propellers, 3 Port Battery Charger, & USB Cables
2 Spare Propellers,
Spare Parts Availability
Difficult to find
Easy to find
Build Quality
Build Quality
Build Quality
Weight
480 g (including Battery & Camera)
790 g (including Battery & Camera)
Dimensions
250 x 187 x 58 mm (unfolded)
204 x 106 x 73 mm (folded)
Color Options
Only One Option
Only One Option (White Color)
Design
Foldable, Plastic Quality is not that Good.
Sturdy Foldable, RTF Drone
Camera
Camera
Camera
Pixel
12MP
12 MP
Sensor
1/3.06 inch CMOS
1/2.3" (CMOS) Sony IMX378
Video Resolution
4:3 (4160x3120)
16:9 (4160×2340)

4K: 3840 x 2160 30fps 1080P: 1920 x 1080 30fps (with image stabilization)
720P: 1280 x 720 60fps (with image stabilization)
4K – 30 / 25 / 24 fps
2.5K (2560 x 1440) – 60 / 50 / 30 / 25 / 24 fps
1080p – 100 / 60 / 50 / 30 / 25 / 24 fps
720p – 200 fps
Picture Format
JPEG / JPEG+DNG

JPG & RAW
Video format
MP4 / MOV

H.264 / MP4
FOV
117° & 21.5 mm Focal length


78.8° & aperture f/2.2
Bit Rate
60 Mbps
100 Mbps
Gimbal
Electronic, 2-axis stabilized

3-axis gimbal
Camera Movement
-90° to 20°

90° to 0° (down/up)
Performance
Performance
Performance
Processor
Advanced Processor with Voice Controlling. Compatible with Android 5.0 or above & iOS 9.0 or above
NA
Transmission Distance

1.5 km (optimum conditions)
OcuSync transmission with 3km transmission
Flight Range
1.5 km
5-6 km
Max Speed
Angle Mode: 21,6 km/h Sport Mode: 72 km/h IPS Mode: 14,4 km/h Phone Mode: 18 km/h
65 km/h
Wind Resistance
NA
≤50kph

Flight Duration
Upto 33Mins
about 33mins

Altitude Hold
GPS, GLONASS allows decent altitude hold
Accurate
Advanced Flight Modes
Normal, Gesture, Face Detection, Journey, Point of Interest, Return Home
Cine Shots (Rocket, & Spiral)
SmartTrack (Trace, Profile, Lock)
Hyperlapse
Waypoint
SAR (Search & Rescue mode)
Battery
Battery
Battery
Battery Type
YUNB3S2800 Lipo
weighs 6.4 ounces
4500mAh, 51.3Wh
11.4V
Battery Cost
Around $60
Around $90
Battery Power
3S 2800mAh, Removable
4500 mAh
Battery Charging Time
50Mins (With USB C Cord)
90mins
Controller
Controller
Controller
Charging Time
180Mins
150mins
Controller Weight
260g
370g & 203 x 91 x 47 mm

Model
PX4 based flight controller

Xiaomi Eachine Controller
Controller Price
Not Sold Separately
Around $120
Build Quality & Design
10 Channels with 1S 3,7V 3000mAh Li-Ion Battery
2 detachable Control sticks
five-direction joystick
Phone Compatibility
iOS/Android Support
Compatible with big screen phone & tablet
iOS/Android Compatible
Tablet Not supported
Maintenance
Maintenance
Maintenance
Maintenance
Moderate Maintenance
Low Maintenance
Warranty
One Year
Extended (Two Years)
Two Years (Purchased by Authorized Seller Only)
Durability
Comfy and Ease to Use
Sturdy & Premium Look
User Manual
Download Here
Download Here
General Features
General Features
General Features
Price
Around $500 (Price may Vary)
Around $500 (Price May Vary)
User Reviews
Read Here
User Reviews
Read More
Xiaomi fimi x8 se 4k Full Review
Trending Drones
Best flight controller with GPS