With the immense creation of data the want of space has also been increased manifold. However, the good news is that the prices have gone down for the storage devices. Earlier buying these storage devices with the current capacity would have cost a fortune. But now the scenarios have changed. Western Digital Corporation has been into the manufacturing business of hard drives since years now. The products that they make are highly reliable and are offered at a good price. They have been invested into making the storage easier day by day, be it offline or online as a cloud service, you would get perhaps the best deals with them.
They have a huge history in making these products with the best service as well as at affordable prices for each one. The company has its headquarters in California, United States. You can be assured of the fact that the products offered are the once available best in the market. They are dependable and you can purchase them at reasonable prices as well for huge memory spaces. In fact you can consider them like lookalikes of a USB just a little bigger in size. Below listed are the specifications of each model that would let you compare them on a larger picture.
WD Elements is slightly heavier in weight, it weighs around 0.52 lbs, on the other hand WD My Passport weighs 0.46 lbs. While WD My Passport comes with a longer warranty period of 3 years and WD Elements has that of 2 years.
WD Elements vs My Passport
| | | |
| --- | --- | --- |
| Article | WD Elements | WD My Passport |
| Product Weight | 0.52 lbs | 0.46 lbs |
| Item Measurements | 4.40 x 3.20 x 0.83 inches | 4.22 x 2.95 x 0.75 inches |
| Compatibility | USB 3.0 and USB 2.0 | Usb-c, USB-A and USB 2.0 |
| Brand | Western Digital | Western Digital |
| Affordability | Under 100 dollars (4 TB) | Under 100 dollars (4 TB) |
| Storage Capacity | 4 TB and more | 4 TB and more |
| Color available | Black | Blue, yellow, orange, red, white, black |
| Password protection | WDSecurity Software | 256 bit AES-encryption |
| Portable | yes | yes |
| Management Software | WD Discovery | WD Discovery |
The features of each model are given below for you to decode which of the hard drive's would coincide with your requirements.
WD Elements Review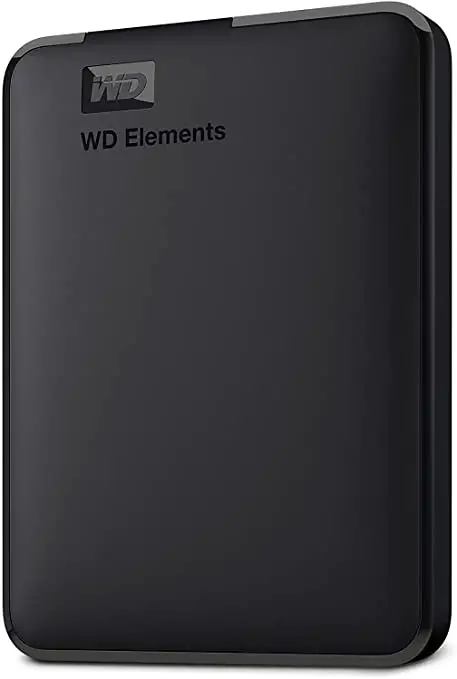 Compatibility
The hard drive is compatible with USB 3.0 as well as USB 2.0. You do not have to worry about data transfers taking up a lot of time from your schedule as they are quick and responsive as soon as you connect the hard drive to your respective PC or laptop. You do not need to sit exclusively for that. It can be done simultaneously. You can just set your drive for backup and carry on with your work. And it would all be done smoothly while you are busy working on other projects. In order to use it for Windows 10, Windows 7, Windows 8.1, you need to format it to NTFS. In case, you need to use it for MAC, reformatting will be required from your end. The hard drive is ready to be used as soon as the parcel comes to your home.
Usability
The hard drive weighs just 0.52 lbs (for 4 TB) which you can carry to your office or trips in your bag without any hassles. They are simple in terms of usage and you can surely depend on them. They won't crash that easily. They are ready to connect through USB 3.0 or USB 2.0 which makes them highly desirable. You can have a backup of your files, videos, images, documents in just one hard drive whenever your PC or desktop needs to be formatted and you can stop worrying about losing your data forever. Even if you are not tech savvy the hard drives would not add to your troubles because of the simplicity they arrive with.
Storage Capacity
If you need a back up just a few times and you prefer watching movies or shows online then even 1 TB hard drive would work well for you. But if you are a gamer or love to keep all the movies and shows down;oaded so that you can binge watch then you might opt for higher storage capacity as well. The hard drive gives you a number of options for the storage capacity that you might need. You can start from 1 TB and go up to 10 or 14 TB depending upon your need of storage. However, the price shift would not be much so you can be sure of that and choose comfortably how much capacity would be good for your work.
My Passport Review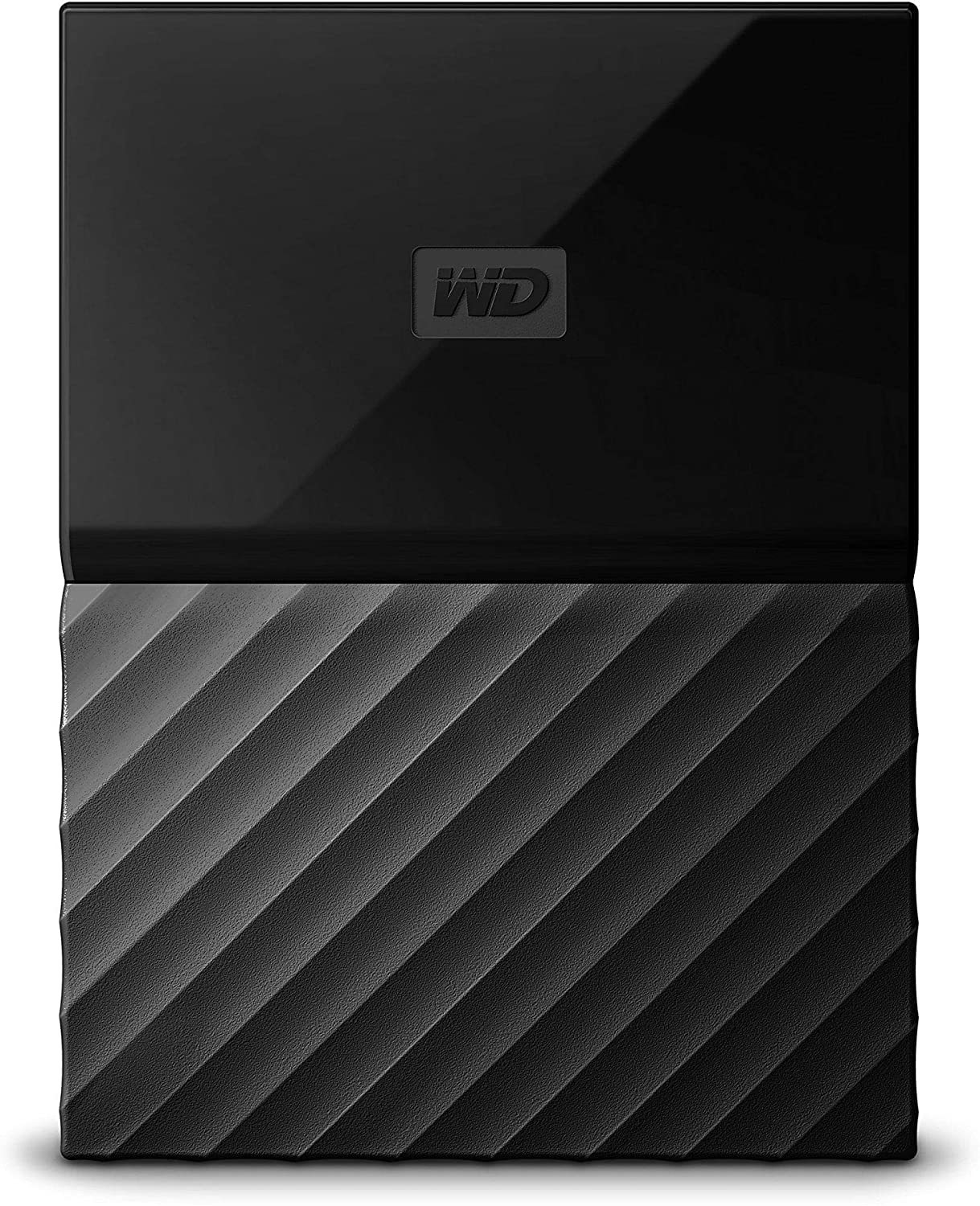 Design and Encryption
The hard drive is made exceptionally for Mac. The process of keeping your data safe in an external device is so easy, all you need to do is drag and drop files, videos, documents from your Mac to the device and you have your backup ready. You can even schedule as when you want a backup. The routine can be as per your choice. If you wish to keep the files within your hard drive to a limited access of unwanted users then you can make use of a software known as Apples' Time Machine that would keep your files protected. It has a process which follows 256 bit AES hardware encryption that enhances the security of your files.
Impressive Features
There are a number of features which would really work out for you. The hard drive is available in a number of colors including black, red, white, yellow, orange, blue. You can pick your favorite color and order that. The device weighs just 0.46 pounds. Due to its light weight it can be carried easily in your bag along with your laptop wherever you go. Further, the size of the hard drive is so small, it measures 4.22 x 2.95 x 0.75 inches so it can easily fit in your hand. These features are really appreciated and you would not repent your choice as you can choose from the variety of colors available along with the compact size which makes it handy.
Affordability
What is the use of a storage device that is impressive but you cannot buy it, right? Well, this is not the case with WD My Passport. The hard drive (4 TB) is available under 100 dollars which makes it even more desirable. It gives you a storage capacity of 4 TB for just under 100 dollars. However, if you are looking for a lesser storage capacity then that can be bought as well under 70 dollars or so. The pricing model is set in such a way that the user does not have a problem in purchasing the device and sooner or later it would become a household name for storage devices. The purchase price would not disturb your budget and instead provide you with relaxation so that you need not crib about storing your files.
Conclusion
If you are an average visitor to the downloading websites then even 1 TB hard drives would work great for you. But in case you are an information or media junkie who has a natural flair of watching entertainment shows, movies and games then you might require somewhat more space on your external device. WD Elements has a warranty of 2 years during which the manufacturer will take care of anything that needs any fixation. It gives you a variety of options from 1 TB to 5 TBs or even more. You can choose the right capacity and buy it with just a little price change.
WD My Passport comes with a warranty period of 3 years. In addition to that it is available in as many as six colors for you to choose from. Then all your contents are safe and secure. Any unwanted access is restricted through the 256 bit AES encryption process. There are a number of similarities as well in these devices so it would not be that difficult for you to make the right choice.
FAQs (Must Read)
Q. Is the hard drive compatible with HP Chromebook?
A. Yes, WD My Passport (1 TB) is compatible with it.
Q. Where should one purchase the WD My Passport hard drive from?
A. You can buy it from the official website of Wester Digital or through Amazon as well.
Q. What does WD Discovery software does?
A. It helps you keep track of the files in your harddrive along with organizing them in a manageable fashion.
Q. What is the speed of the transfer using USB-C?
A. The speed remains 5 GBPS irrespective of USB-C or USB-A.
Q. Does the hard drive WD My Passport work well with PC?
A. Yes, all you need to do is format it to NTFS from Windows and you can start using it.
Q. For a 13 inch Macbook, Does WD My Passport work straight out of the box?
A. Yes, you can simply start using it without any installation procedures.
Q. Does the hard drive come with a USB cable?
A. Yes, it comes with a USB cable but it is a small cable.
Q. Does the hard drive need a separate battery to operate?
A. No, it gets the required power from the USB port once connected.